So You Think You Know the Music of George Perle
The Brothers Balliett streams Thursdays at 3 pm and Sundays at 8 pm on Q2 Music
Thursday, July 31, 2014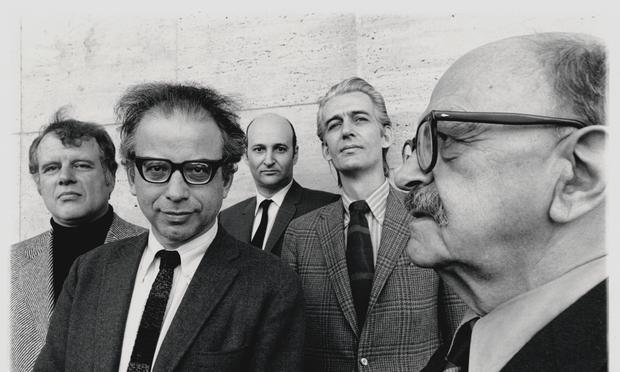 (University of Texas Libraries)
So, you fancy yourself an expert on the music of innovative American composer George Perle, do you? You know his Pulitzer-Prize winning Wind Quartet No. 4? You are familiar with his unique and idiomatic form of twelve-tone writing? You love the String Quintet? Perhaps you play through his Three Inventions for Solo Bassoon on rainy afternoons?
Modern music knows no boundaries. Q2 Music is a passionate community of listeners who crave to discover inspiring, wonderful new music. Make Q2 Music the soundtrack to your day and celebrate the best of today's creative musical spirit.

More
Well guess what, mon frere: you got a lot to learn. Trouble not, though, for we've got an hour of music that will bring you up to date on some of the most beautiful, wonderful, generally unknown music by George Perle that is out there.
Perle famously stated that a good composer should be able to just sit down and write a string quartet in D minor. So, he put his money where his mouth was with the gorgeously wrought Second String Quartet, heard today in expert performance by the Daedalus Quartet. 
Perhaps the greatest advocate for George Perle working today is pianist Michael Brown, whose new disc of solo piano works contains some serious gems, some of which have never before been recorded. We'll hear a smattering of works from this consummate performer, including the Classic Suite, the Toccata, and a couple others that will leave you wanting more Perle in your life.