Events
Edit Bucket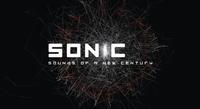 Q2 Music Presents: American Composers Orchestra's Sounds of a New Century Festival Kick-Off
Thursday, October 15, 2015
Thurs, Oct. 15 | Join Q2 Music for the kick-off of The Sounds of a New Century Festival with a live concert by the Music from Copland House ensemble.
Tickets: $20 includes one complimentary drink
Edit Bucket

Thursday, October 22, 2015
7:00 PM
Thurs, Oct. 22 | To kick off the orchestra's New York-area performances, join us for an exclusive evening of music and conversation with principal flutist Gareth Davies.

Friday, October 30, 2015
7:00 PM
Fri, Oct 30 | Join us for a ghoulish night of classical music ghost stories and craft beer drinking. Special guests Alessio Bax and Lara St. John will be on tap to provide live spooky music. Costumes encouraged!
Royal Opera House HD Screenings at Symphony Space
Symphony Space and WQXR host an on-going series of high-definition screenings from London's Royal Opera House. The next screening is Mozart's "Le nozze di Figaro" at 3 pm on Sunday, Nov. 1, 2015. Screenings and ticket information.

Join us in The Greene Space at WNYC for live radio shows, concerts, visual arts, debates and much more. Now presenting WNYC's Book Swap Beer Spectacular, A Parents' Guide to Doing It—Live and Lopate and Locavores.