Events
Edit Bucket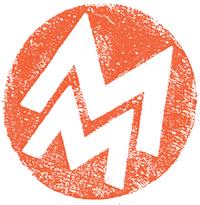 Wednesday, June 21, 2017
WQXR is a media partner of Make Music New York, a live, free musical celebration on June 21, the longest day of the year, with over 1,200 concerts on streets, sidewalks, and parks across the five boroughs.
Edit Bucket

Thursday, June 22, 2017
7:00 PM
Thurs, June 22 | Celebrate Pride Week with our final Opera Party of the season! Hosted by Metropolitan Opera star Anthony Roth Costanzo.

Sunday, July 16, 2017 through Sunday, July 30, 2017
WQXR is a media partner of the International Keyboard Institute and Festival.
The IKIF is a summer piano festival that offers two weeks of concerts, masterclasses and lectures.  Since 1999, the Festival attracts students from around the world who have the opportunity to attend the Festival to study with Faculty and Artists, participate in masterclasses, and attend concerts and lectures given by some of the world's best-known pianists and scholars. 

Join us in The Greene Space at WNYC for live radio shows, concerts, visual arts, debates and much more. Now presenting "Answer Songs" with Rick Moody, Bullseye Presents: "Make Your Thing" with Jesse Thorn and John Hodgman, and The World Is Round: A Children's Audio Play.