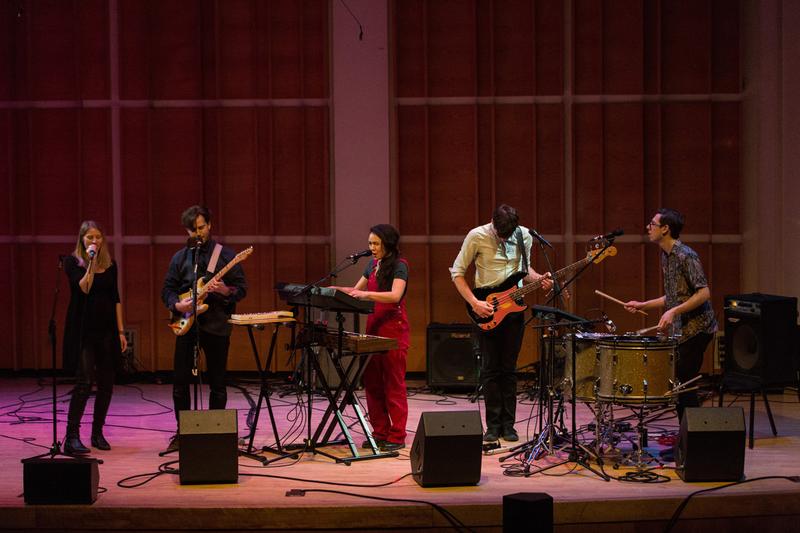 February 19, composer-vocalist Lesley Flanigan joined Brooklyn-based performance-art rockers People Get Ready as part of Kaufman Music Center's 2014 Ecstatic Music Festival. The evening included the premiere of a new collaborative vocal composition as well as sets from both Flanigan and the band.
Composer, vocalist and instrument inventor Lesley Flanigan loops her voice into hazy clouds of sound over feedback generated from microphones and homemade speakers. Part process music, part improvisation, her work explores the physicality of the human voice, ranging from whispers and moans to powerfully belted notes.
People Get Ready incorporates elements of performance art and dance with a musical palate that draws omnivorously from rock, Afropop and modern dance music. The band's members include Steven Reker, Luke Fasano, James Rickman and Jen Goma. Their self-titled debut was released in late 2012.
Complete Program
Lesley Flanigan - Amplifications: for handmade speaker feedback instrument and voice

Lesley Flanigan, Steven Reker and Jen Goma - Mappers, Turners
People Get Ready - Selected compositions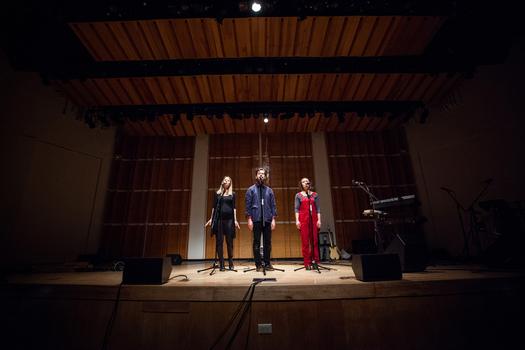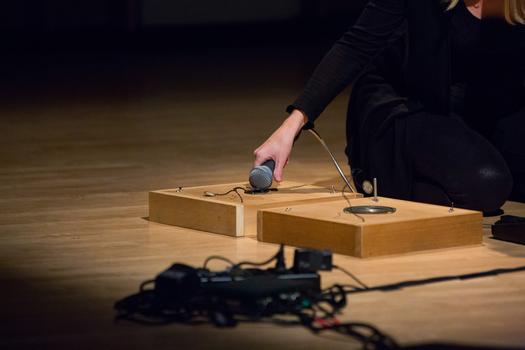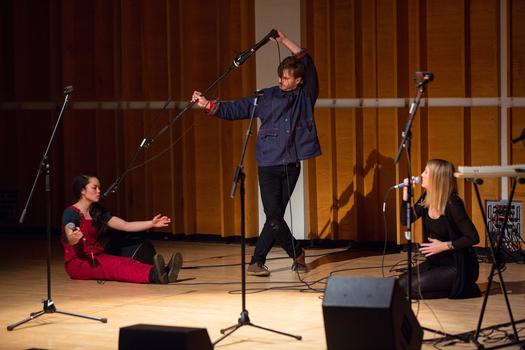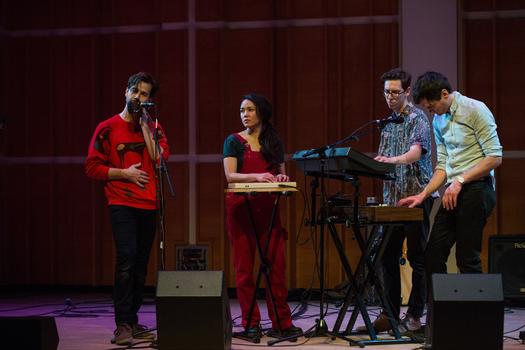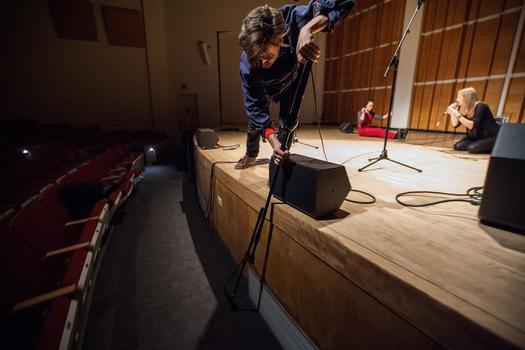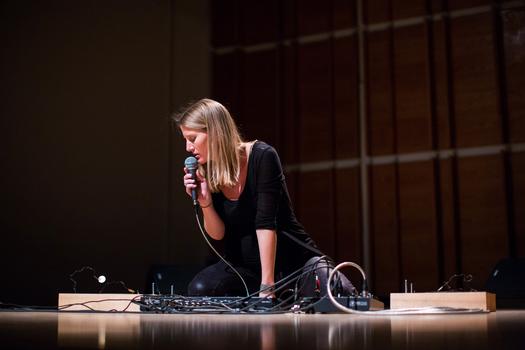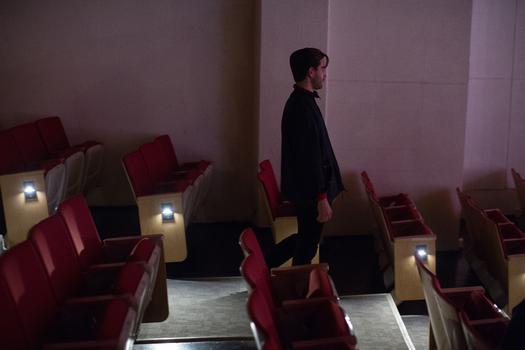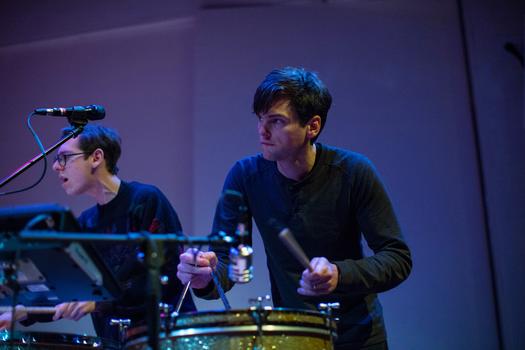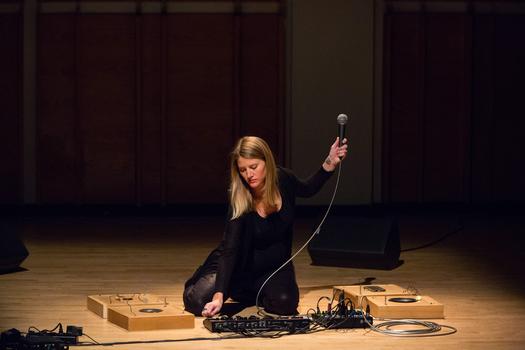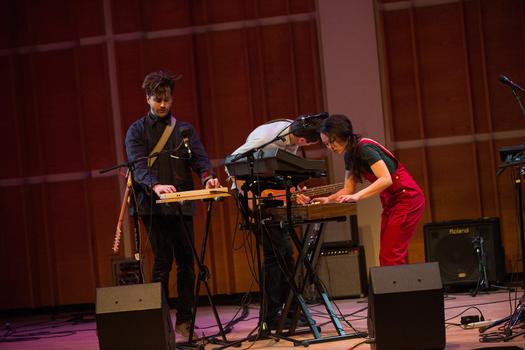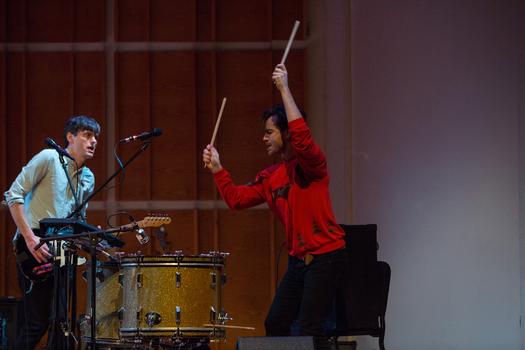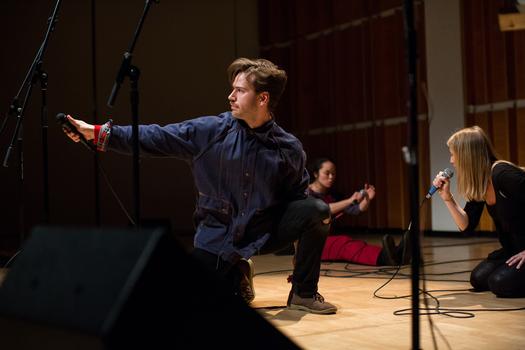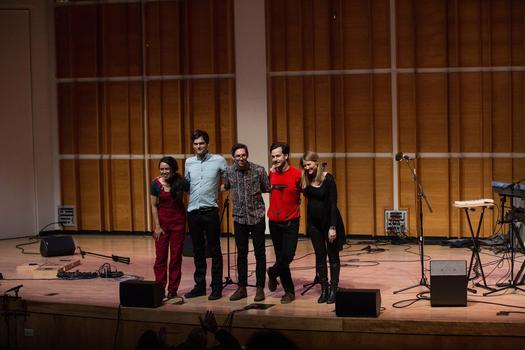 of