New York Now
On-Demand Audio: Pianist David Greilsammer's Cage and Scarlatti Mashup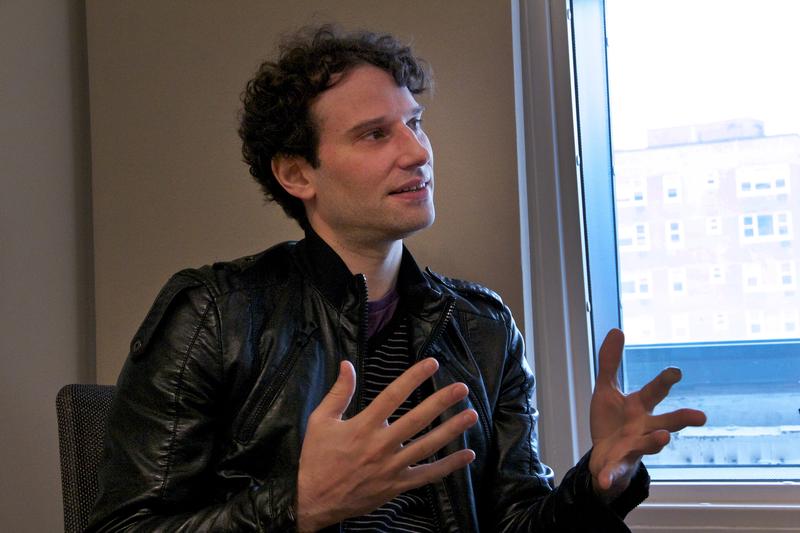 Domenico Scarlatti was born 330 years ago Monday, October 26. Listen to the audio archive of this unique concert at the top of the page.
On May 27, 2014, Jerusalem-born pianist and conductor David Grielsammer performed an alternating set of sonatas from Italian Baroque composer Domenico Scarlatti (1685-1757) and the gentle dean of American experimentalism John Cage (1912-1992) at (Le) Poisson Rouge. 
A live rendition of Greilsammer's latest album, "Scarlatti: Cage: Sonatas," the concert combined a fraction of the some 550 concise sonatas of Scarlatti with select sonatas from Cage's groundbreaking Sonatas and Interludes for prepared piano. Mining the repertoire for unexpected, thought-provoking combinations has become a trademark for the 36-year old composer, who also just finished the inaugural season as music director of his adventurous chamber orchestra, Geneva Camerata. 
In his notes to the program, Greilsammer writes that the sonatas of the two composers "do not resemble in any way those of their contemporaries," and asks, "is it, perhaps because the two men were not composers, but in fact, inventors? Inventors of sound, magicians of rhythm, creators of new languages, that had never been heard before."
Complete Program:
Scarlatti: Sonata in D minor, K. 213
Scarlatti: Sonata in D minor, K. 141
Scarlatti: Sonata in E, K. 531
Scarlatti: Sonata in B minor, K. 27
Scarlatti: Sonata in B minor, K. 87
Scarlatti: Sonata in A minor, K. 175
Scarlatti: Sonata in E, K. 381
Scarlatti: Sonata in D, K. 492