New York Now
On-Demand Audio: Saul Williams and Mivos Quartet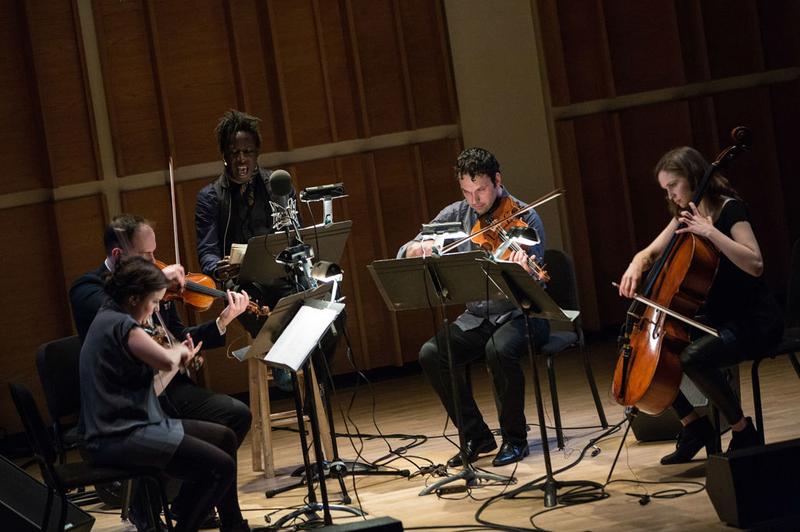 On Feb. 26, celebrated poet and hip hop artist Saul Williams was joined by New York City's Mivos Quartet for an evening of new solo and collaborative work, including the U.S. premiere of Williams's NGH WHT, written with composer Thomas Kessler.
In addition to releasing four collections of poetry, Saul Williams has collaborated with Erykah Badu, KRS-One, Trent Reznor and the Arditti Quartet. His role in the critically-acclaimed 1998 film Slam introduced the poet to international audiences. His latest album, "Volcanic Sunlight," was released in 2011.
The evening included orchestrations by German composer Thomas Kessler who had previously set Williams poem Said the Shotgun to the Head to music and Mivos Quartet's arrangement of No One Ever Does, composed by Williams and Trent Reznor. The show closed with the U.S. premiere of the Kessler-arranged NGH WHT which features poetry from Williams's book "The Dead Emcee Scrolls."
Mivos Quartet is dedicated to the performance of adventurous music by new and established composers and has collaborated with Alex Mincek, Helmut Lachenmann, Tristan Perich and Patrick Higgins of the band Zs, among many others. Mivos released their self-titled debut album in late 2013. The ensemble is comprised of violinists Olivia De Prato and Joshua Modney, violist Victor Lowrie, and cellist Mariel Roberts.
Program
Intro - Murmurs
Solo
Cotton as Cotton
No One Ever Does
NGH WHT
*This performance contains explicit language that some listeners may find offensive.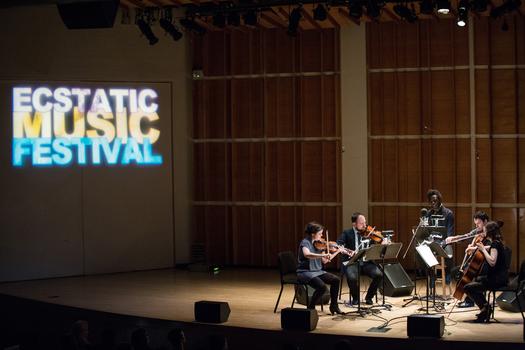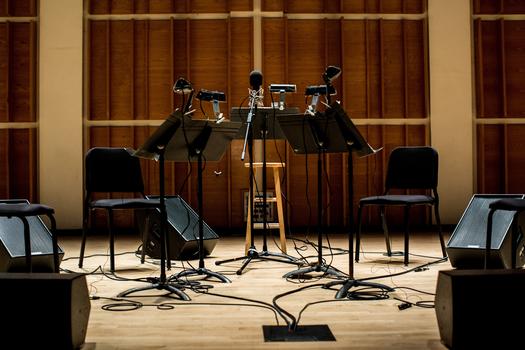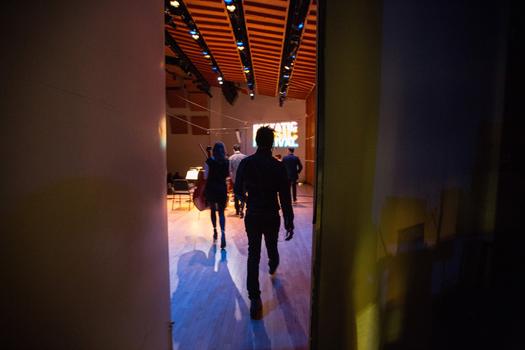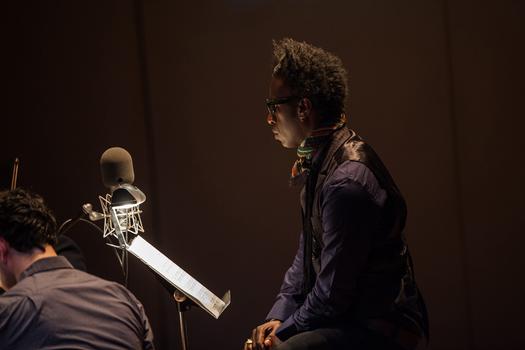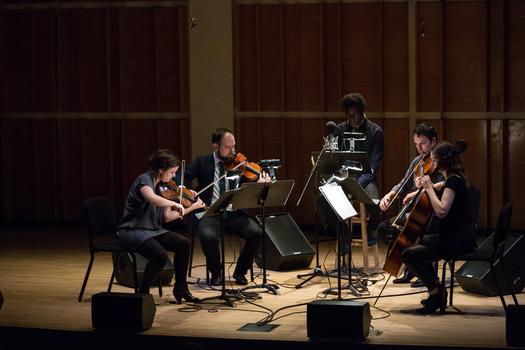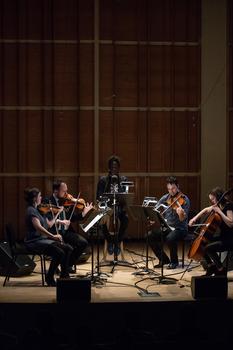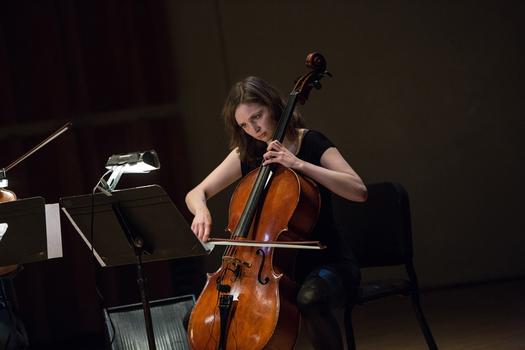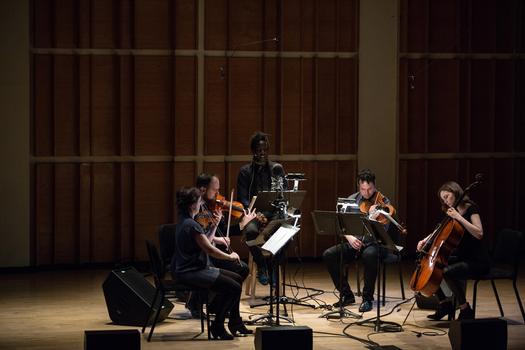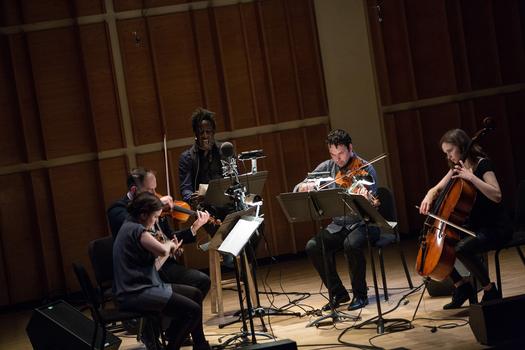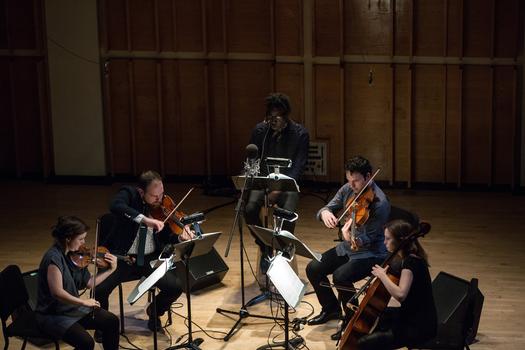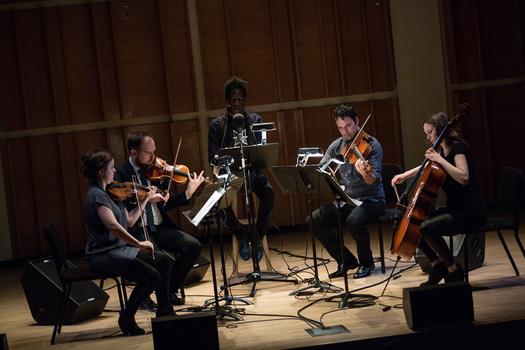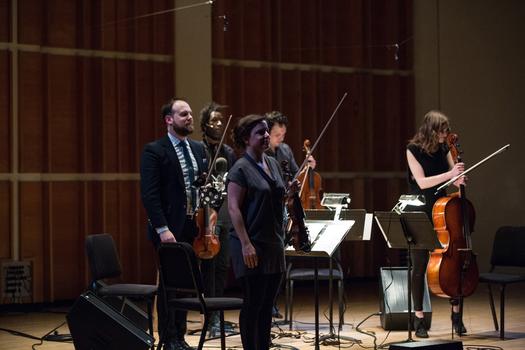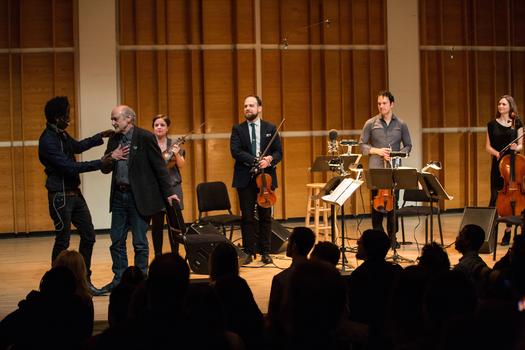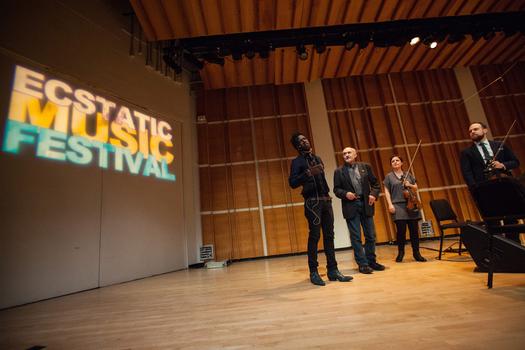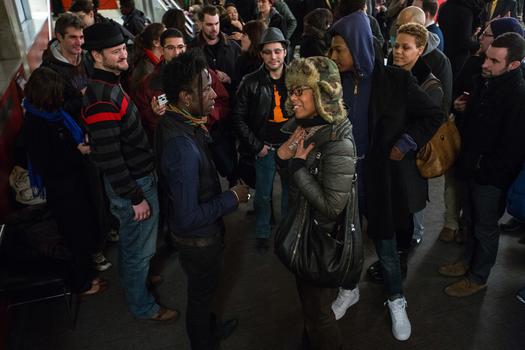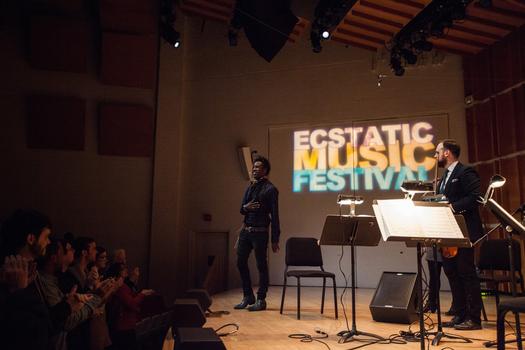 of