New York Now
On-Demand Audio: Vicky Chow and 40 1-Bit Speakers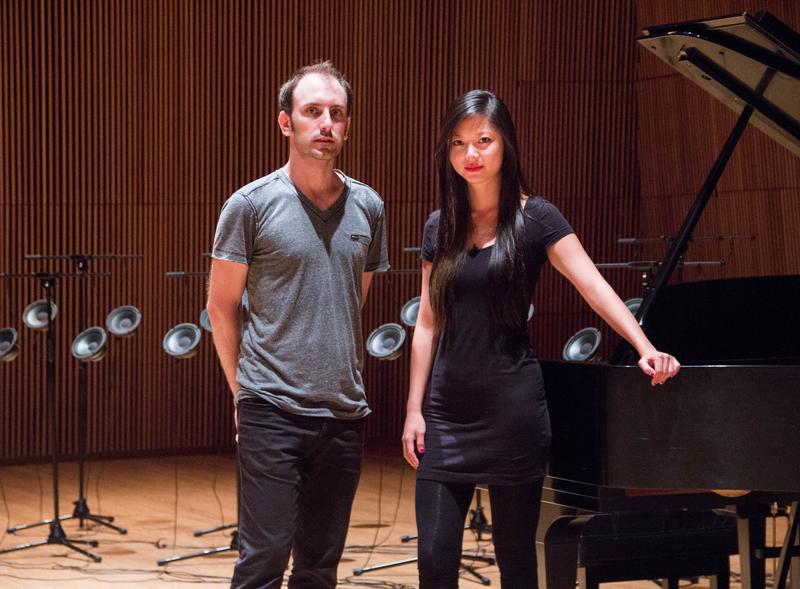 October 19, New Amsterdam Records presented Sound / Source, a day-long celebration of electronic music in its many forms. The festival took place at MoMA PS1 and focused on the interplay between humans and electronics as applied to both performer and audience interaction.
One of the festival's many highlights took place in the geodesic dome in front of the museum: a performance of Tristan Perich's sprawling Surface Image. Composed for Bang on a Can All-Star pianist Vicky Chow, the piece pits solo piano against an orchestra of 40 individually-tuned 1-bit speakers, handmade and programmed by the composer.
Sound / Source was organized by Jocelyn Miller, Curatorial Assistant / Editorial Manager, MoMA PS1, Michael Hammond, Label Manager, New Amsterdam Records and Daniel Wohl, Composer. The day included live performances of music by Tristan Perich, Paul Lansky and Alvin Lucier as well as installations from Daniel Lopatin (Oneohtrix Point Never) and Los Angeles duo Lucky Dragons. View a full run-down of the festival here.