Top Five Pierre Boulez Works
Monday, November 29, 2010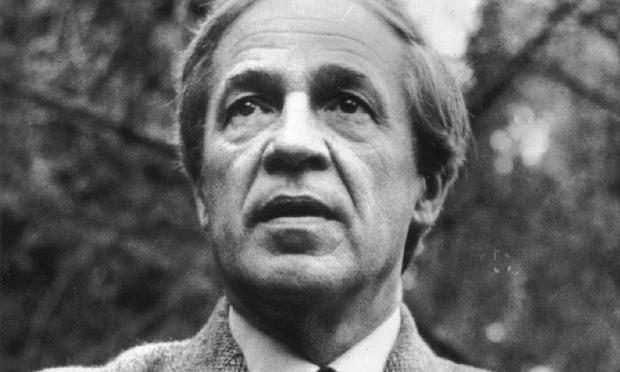 Any Pierre Boulez appearance in New York is a cause for notice, and even more so when he's not on the podium conducting. On Dec. 6, Boulez, who turned 85 this year, will be on hand at Columbia's Miller Theater as a the subject of a Composer Portrait.
The Miller had never presented Boulez's work as part of their trademark series until the New York-based Talea Ensemble proposed this portrait. Talea's executive director, Alex Lipowski, explains how he selected the five works on the program, and how they manifest different facets of Boulez's career.
1. The first item on the program opens with a series of 12 miniatures called Notations. Boulez wrote it while studying at Paris Conservatory with Olivier Messaien and René Leibowitz, "It was written when he was only 20 years old and it's incredible to think that he was only a kid when he wrote this piece," admires Lipowski. Like many of his works, Boulez returned to it later in his career, arranging several of the notations for orchestra.
2. The Improvisation I sur Mallarmé (Le vierge, le vivace et le bel aujourd'hui) comes from the larger work Pli Selon Pli (Fold by Fold). This piece followed Boulez's early seminal work from three years earlier, Le Marteau sans maître, which is a standard of the 20th-century repertoire. "I think Boulez appreciates that we're looking to do pieces that aren't played so frequently," Lipowski says. "I'm sure that he would have agreed if we wanted to do Le Marteau sans maître, but it gets played a lot."
3. Improvisation II "Une dentelle s'abolit" is also an excerpt from Pli Selon Pli and takes its text from a Mallarmé poem as well. "These extracts are really about his earlier style," Lipowski explains. "We wanted to show his different compositional style periods. This piece, like a lot of his music, is about time and resonance and space."
4. When Talea showed Boulez the proposed program for the Miller profile, he made one suggestion, Lipowski recalled: "He said that he liked the program but he'd like to have Derive 1 included." The programmers switched in the better known Derive 1 in place of less frequently preformed solo work. The three-decade jump from the Improvisations shows Boulez's contrasting styles and embrace of electronics. He wrote it as part of the larger piece, Répons, after he had founded the electonic-music think tank, IRCAM. Aside from the instrumentation Lipowski says, "Derive 1 is much more about these flourishing gestures notated with a lot of grace note figures."
5. The centerpiece of the concert is the U.S. premiere of Derive 2. Boulez wrote it initially in 1988. "So 20 years later in 2006 he decides to revise it," Lipowski says. "He doubles the length. It goes from 25 minutes to 45 minutes. It requires more players and extreme virtuosity. And it requires the ensemble to work as a single organism because the tempi shift from beat to beat." Unfortunately, the publisher sent Talea scores for Derive 2 two weeks late. "The players have played some pretty hairy stuff before, so I'm not worried, Lipowski said. "But it's a big project."
More in:
The WQXR e-newsletter. Show highlights, links to music news, on-demand concerts, events from The Greene Space and more.