Revolutionary Road
This program originally aired on March 27, 2010.
Saturday, December 04, 2010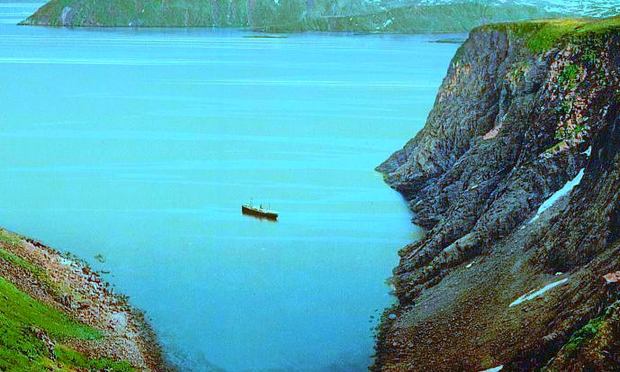 (The Library of Congress/flickr)
It's a rare individual who is a student of tradition one minute and then, in a blink of an eye, changes direction and revolutionizes everything. Harry Partch was one of those people.
Born to missionary parents at the start of the 20th century, Harry Partch grew up in remote areas of the Southwest with Native American melodies and Asian lullabies in his ears. While passing time as a hobo riding trains during the Great Depression, he kept a journal of his theories about integrating speech with music, leading to new ideas about musical tuning. Partch believed that subtle, expressive pitches were being overlooked in traditional Western tuning, and dedicated his life to creating dozens of innovative instruments that expanded musical vocabulary and pitch capabilities.
This week, we'll hear Two Studies on Ancient Greek Scales, a piece showing non-traditional pitches in their most expressive light. Arranged into a string quartet version, the piece was originally written for "harmonic canon," an instrument using 44 strings stretched across a flat table.
Also, the music of Claude Debussy, Paola Prestini and Peteris Vasks.
Are there any revolutionaries--in music or otherwise--who grew up in a tradition and then created a whole new way of looking at the world that you have learned from?
Playlist:
Two Studies on Ancient Greek Scales
Harry Partch
Kronos Quartet
Nonesuch 79457

The La La Song
Daniel Bernard Roumain (DBR)
DBR
Thirsty Ear 71792

Violin Sonata in G Minor
Claude Debussy
Ani Kavafian, violin
Anne-Marie McDermott, piano
Delos 3167

A Chant with Claps
John Cage
Mode 55

Musica para Cordas
Egberto Gismonti
Gintaras Rinkevicius, conductor
Lithuanian State Symphony Orchestra
ECM 1586

Dona nobis pacem
Peteris Vasks
Sigvards Klava, conductor
Latvian Radio Choir
Sinfonietta Riga
Ondine 1106

Jazzamine Concerto
James P. Johnson
James P. Johnson, piano
Smithsonian Folkways 40812

Talking Drums
Joshua Uzoigwe
William Chapman Nyaho, piano
MSR 1091

Ballade for Clarinet and Piano
Eric Ewazen
Ibis Camerata Ensemble
Christopher Graham, clarinet
Biljana Milovanovic, piano
Albany 984

The Eternal Dove
Randall Thompson
Murray Forbes Somerville, conductor
Harvard University Choir
ASV 1125

As Sleep Befell
Paola Prestini
Visiontoart Ensemble
Tzadik 8060

New York Counterpoint
Steve Reich
Evan Ziporyn, clarinets
Nonesuch 79481
The WQXR e-newsletter. Show highlights, links to music news, on-demand concerts, events from The Greene Space and more.