Top Five Modern Christmas Works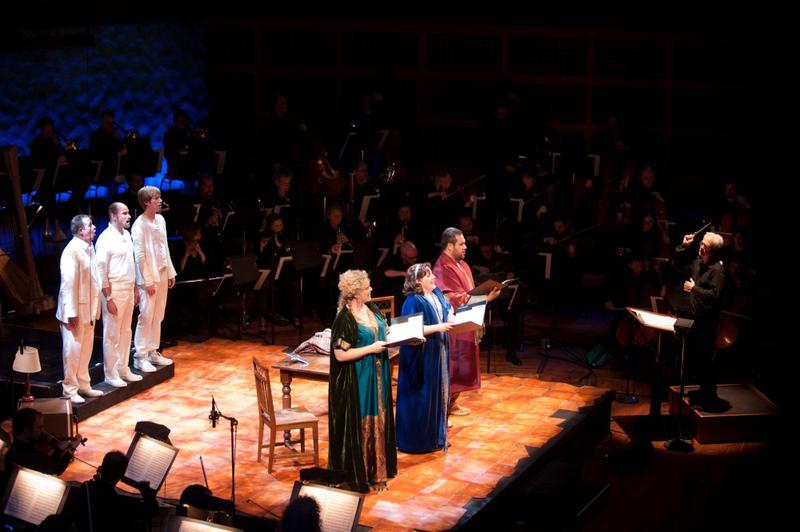 It's the time of year for Nutcracker suites, Hallelujah choruses and Christmas Oratorios. While those holiday classics never fail to spark a Pavlovian need for eggnog with a side of holiday cheer, sometimes they can seem a little stale. Luckily there is a discography of lesser known Christmas-themed works to shake up this season's holiday soundtrack. Here are our top five holiday recordings from modern composers.
1. Christopher Rouse: Karolju
Conductor David Zinman commissioned the American composer Christopher Rouse to write his Karolju, a series of carols sung in a variety of languages in 1989, when the conductor was with the Baltimore Symphony. Eighteen years later, Zinman and the BBC Symphony Orchestra recorded the work alongside selections from Witold Lutoslawski's Polish Carols and Retablo de Navidad from the Spanish composer, Joaquin Rodrigo.
2. John Adam's El Niño
This piece often gets mistaken as a piece about the climate pattern affecting America's West Coast. Rather it is a nativity oratorio with lyrics Adams and Peter Sellars cobbled together from religious texts and poems. The result is a new telling of an old story mostly from the perspective of the Virgin Mary. The 2001 recording, featuring soprano Dawn Upshaw and the late mezzo-soprano Lorraine Hunt-Lieberson, came out to rave reviews.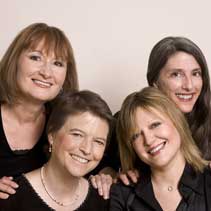 3. Anonymous 4: Wolcum Yule
The early music group Anonymous 4 strayed from its early-music bread and butter with its 2003 recording Wolcum Yule. The ensemble included works by John Tavener, Richard Rodney Bennett and Geoffry Burgon and even commissioned Peter Maxwell Davies to compose a new carol for the album ("A Calendar of Kings"). Several traditional Celtic and British tunes also make their way onto the album – a nod to the group's roots.
4. Gerald Finzi's In Terra Pax: A Christmas Anthology (recording)

A little earlier in the 20th century, but nonetheless modern compared to the usual holiday fare, is the Bournemouth Symphony Orchestra's recording In Terra Pax: A Christmas Anthology. The album is named for Gerald Finzi's 15-minute Christmas scene for soprano, baritone, chorus and orchestra. It also includes settings of carols from Gustav Holst and Ralph Vaughn Williams' (a Finzi mentor).
5. Olivier Messiaen's Vingt Regards sur l'Enfant-Jésus,
This two-hour cycle devoted to the birth of Jesus melds divine love with human sentiment. Composed for his eventual wife, the pianist Yvonne Loriod, the piece is considered Messiaen's greatest solo work for piano. Among the several recordings of the piece are versions by Peter Serkin and Pierre Laurent Aimard.