"For a soprano, you really have to have everything to sing this role," says soprano Sondra Radvanovsky of Tosca.
Tune in on Saturday as Radvanovsky continues in her star turn in Tosca, a role she is performing for the first time at the Met this season. The controversial production by Luc Bondy returns to the Met stage, but not as the director had originally conceived it.
When the production had its season-opening premiere in 2009, with its stark sets and bawdy staging, audiences loudly rejected the production team when they took their bows. The show created such a stir that the Met briefly considered bringing back its previous production by Franco Zeffirelli, which enjoyed a 24-year-long run.
The current Tosca is still Bondy's, but the director has returned this season to instigate a wide number of changes and work with this new cast, all to broadly positive reviews. Yet all the hoopla begs the question: How many liberties can a director take with a classic? Or, are critics and audiences too hamstrung by a sense of deference to great works? Check our slideshow and weigh in with your comments below.
The Cast
Conductor: Marco Armiliato
Tosca: Sondra Radvanovsky
Cavaradossi: Marcelo Álvarez
Scarpia: Falk Struckmann
Sacristan: Paul Plishka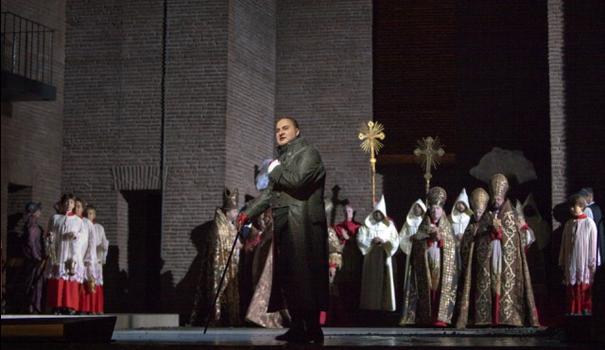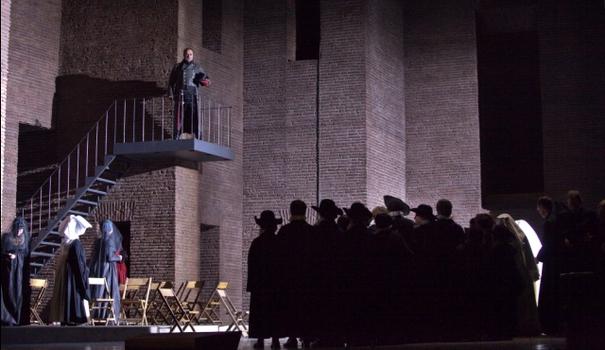 of