Some eight months after historic floods ravaged Nashville's Schermerhorn Symphony Center and kept it closed while about $40 million in repairs were made, the concert hall is open again for business.
This week, the resident Nashville Symphony Orchestra presents its first subscription concerts in the reopened hall under the direction of guest conductor Nicholas McGegan. On Friday, January 6 at 8 p.m. WQXR brings you that program in its entirety, with works by Mendelssohn, Mozart and Beethoven.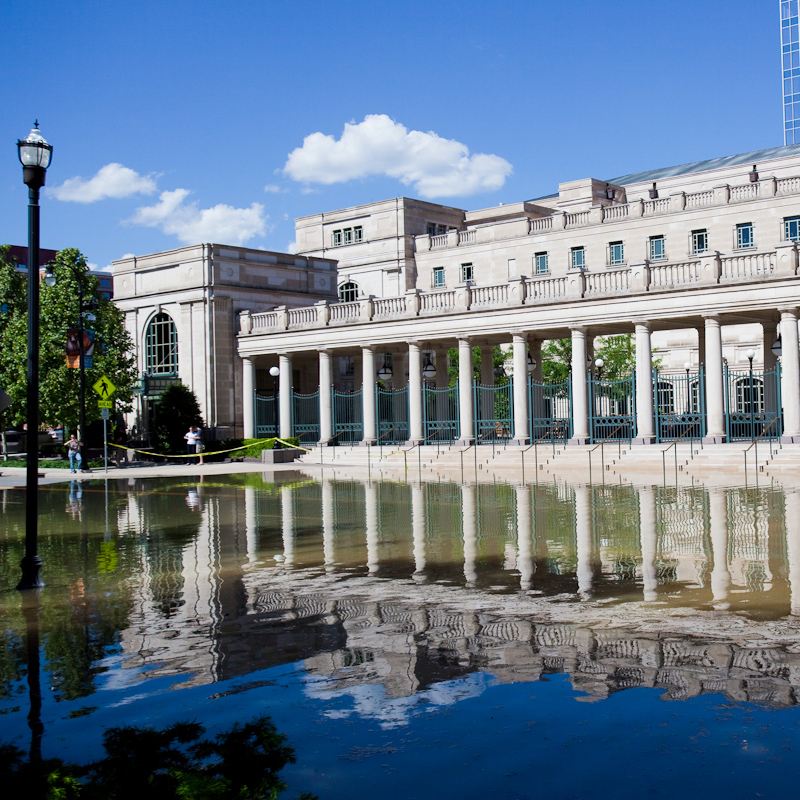 The Schermerhorn Symphony Center Reopens
The Schermerhorn Symphony Center, completed in 2006, was one of several Nashville landmarks that were severely damaged when more than 12 inches of rain pounded the city on May 1 and 2, 2010. Water from the swollen Cumberland River reached 24 feet deep inside the hall, which required $40 million worth of repairs. The hall reopened on New Year's Eve with a concert featuring violinist Itzhak Perlman.
More about the Program:
Nashville Symphony
Nicholas McGegan, conductor
Robert Levin, piano
Mendelssohn -  Overture to Die schöne Melusine [The Fair Melusina], Op. 32
Mozart -  Concerto for Piano No. 22 in E-flat major, K. 482
Beethoven -  Symphony No. 4 in B-flat major, Op. 60