Accompanists: Unsung Heroes of the Concert Stage
Behind every successful man there is a woman, or so the old saying goes. In the music world, behind every brilliant soloist there is his or her accompanist. Jascha Heifetz had his Brooks Smith, Anne-Sophie Mutter has her Lambert Orkis, Midori had her Robert McDonald and among many other things, Benjamin Britten was the reliable accompanist to his Peter Pears.
For decades accompanists have been thought to be less skilled than solo pianists. They get their names on the bill and if they are lucky, a nod on stage from their partners (to this day, a Facebook group exists for "People for the Ethical Treatment of Accompanists").
Yet whether it is the lady who sits behind the organ at your local church every Sunday, the pianist you see twice a week at your daughter's ballet classes, or Craig Rutenberg, accompanist to renowned American baritone Thomas Hampson, most of us see pianists in non-solo, collaborative acts much more often than we see Lang Lang or Maurizio Pollini at Carnegie Hall.
Somewhere in our subconscious we know we can count on the accompanist in that ballet class so little girls in tutus don't miss a step. We applaud excitedly after a gut-wrenching performance of Schubert songs at the concert hall but for a moment we forget that half of the drama came from the piano. This is not necessarily the megastar pianist many wanted to be as a little child. This is the pianist in everyday life. He or she is many things: coach, partner, performing artist, moral support, one's best friend on stage, sometimes the main voice of a church choir; the pianist in everyday life focuses on helping others stay focused on stage.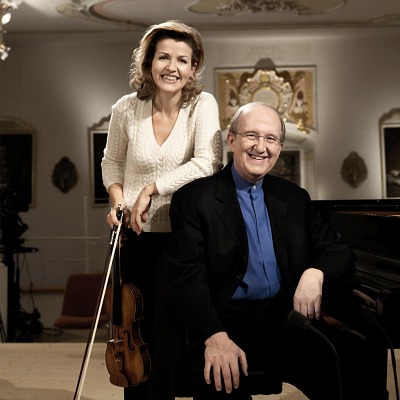 Since the 1980s several top conservatories including The Juilliard School, Manhattan School of Music, New England Conservatory and Eastman School of Music have developed their own accompanying, or collaborative piano departments. People were starting to recognize that good pianists are not always good at accompanying. In the handful of collaborative piano departments across the country today, young pianists are thrown into lessons, classes and sometimes performances playing for all kinds of instruments and voices, often times without much rehearsing at all.
The ability to "sight-read" is a must, though the word itself is misleading. Merely reading music at sight is not enough. Good accompanists read and play music that is new to them with instant interpretation. They are also expected to have learned a vast repertoire and can play anything from concertos to songs to chamber works the moment they sit at the piano bench. Accompanying a range of soloists from sopranos to violinists to tuba players to marimbist, pianists learn how to be supportive but not overpowering. A good, complimentary partner does not simply hide behind the soloists, but they have an equally important voice that is heard when it's the right time.
Some of the most loved accompanists are also coaches, especially in the field of voice and opera. Graham Johnson, Malcolm Martineau and Warren Jones are just a few names voice students and professional singers alike line up to get a chance to work with. Vocal coaches in many ways are voice teachers and accompanist in one. Often equipped with excellent command of at least two or three European languages, they give valuable advice on everything from diction to interpretation to acting. Vocal coaches are also versatile in multiple styles: From Puccini to Cole Porter, Baroque to Broadway, they are ready to switch from one role to another without missing a beat.
At times the sign of a good accompanist is that the audience doesn't even notice the piano -- the collaboration is so seamless that two artists have become one. But an excellent accompanist won't let the piano simply be buried. After all, Beethoven wrote his cello sonatas for "Pianoforte and Violoncello" and not the other way around.
When was the last time you heard a great accompanist? Leave your comments below.