Watch that Sword! Carmen Goes 3D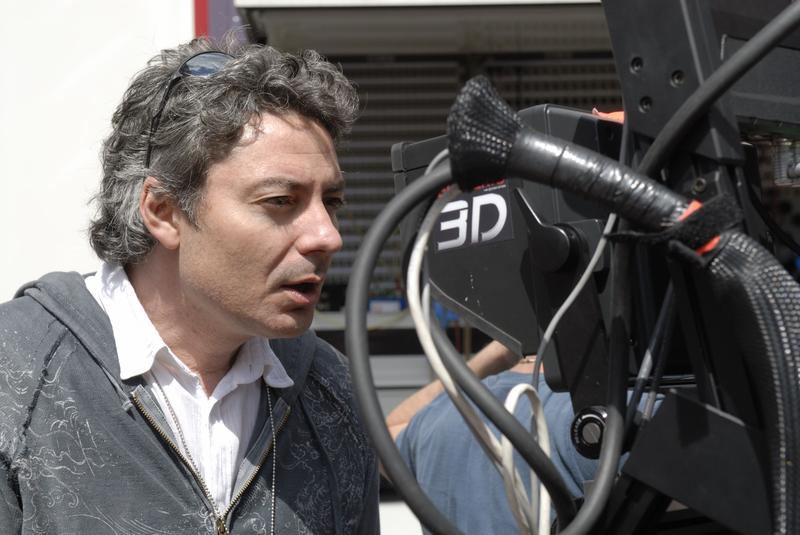 In the latest effort to bring a populist touch to opera, London's Royal Opera House has teamed up with a developer of 3D movie technology to offer a new 3D film version of Carmen, screening worldwide all this month.
The idea behind the world's first foray into presenting three-dimensional opera on screen: make every toreador lunge, skirt fling and snapping castanet even more vivid for theater-bound opera fans.
This Carmen, starring Christine Rice as the doomed seductress and Bryan Hymel as Don José, with Aris Argiris as Escamillo, was directed by Francesca Zambello and filmed at the Royal Opera House in June 2010. Extra rehearsals were conducted to ensure cast members were comfortable with the cameras. "It seemed the perfect opera to start with," commented Elizabeth Bell, a spokeswoman for the Royal Opera House, in an email to WQXR. "And Zambello is equally enthusiastic about ensuring that opera is made as available as possible to as wide an audience as possible."
Bizet's masterpiece lent itself, the House explained, to the 3D treatment for its sheer mass appeal. "It's one of the most popular operas in the repertory-- so many people know much of the music and it's one of our best-loved operas here at Covent Garden," commented Bell.
But as the latest in transmitted opera hits the theaters, critics are mixed. "Nothing in Julian Napier's 'Carmen in 3D,' ... makes a very strong case for donning a pair of Buddy Holly-style glasses," writes New York Times critic Rachel Saltz. The New York Post, however, found the presentation "D-lightful" with critic James Jorden adding, "The camerawork places you so close to the action you'll feel as if you're onstage among the smugglers and toreadors."
Rick Heineman, vice president of marketing and communications for RealD, believes it gives viewers the feeling of being in London's Covent Garden. "We talk about it being the best seat in the house but its actually better -- a magic carpet ride where you're on stage, then back stage," he said. "There are parts of it where you are so fully immersed, you actually step inside."
Since its first live transmission to movie theaters across Europe in 2009, the Royal Opera has developed a regular schedule of both live and pre-recorded screenings. In addition to bringing in more revenue, Bell said, the audience themselves are a major reason to mount the cameras in the house. "[The transmissions] increase our audience reach to a global audience and improve access to our performances for those within the U.K. who, for geographical or other reasons, are unable to come to London in person," Bell said.
Films in 3D are increasingly available to theater-goers worldwide, as older technology (think the old white paper glasses with blue and red lenses) is replaced by new digital projectors. In this new approach, which debuted with Chicken Little and came to global attention with the 2009 release of Avatar, a single projector switches back and forth to present the left and right eye perspectives 144 times per second. "You're still wearing glasses," commented Heineman. "But they almost look like sunglasses."
RealD is among the world's largest 3D providers for cinema, with an estimated 85% of films presented domestically in the U.S. presented in coordination with RealD.
Both the Royal Opera House and ReadD expressed an interest in bringing more 3D opera to movie theaters worldwide. Might the Met's Live in HD transmission series cotton on? "This is an opportunity to do something different," Heineman said in response to that question. "And to up the ante."
Carmen in 3D opened on March 5 in 1,500 locations worldwide, including 750 locations in the United States. The opera will be screened a minimum of four times in most participating theaters.
Camen in 3D is now playing in Manhattan at the following theaters: Regal Cinemas Union Square, AMC Loews Kips Bay in Times Square, AMC Empire 25 on the Upper East Side, Clearview's on 1st & 62nd Street, 400 E. 62nd Street and AMC Loews Lincoln Square, with additional screenings in the outer boroughs. Screenings run through March 31.
In French, with English subtitles. Running time: 2 hours 50 minutes. This film is not rated.