12 'Impressionist' Composers Not Named Debussy or Ravel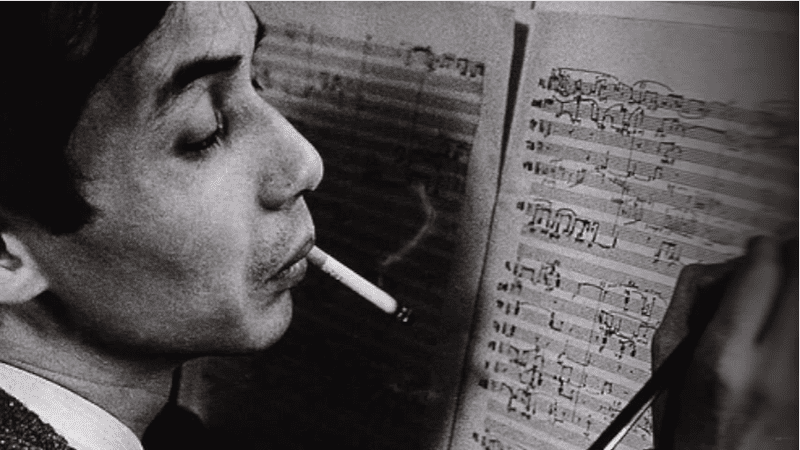 Artistic labels are tricky little things because they trap artists in a kind of musical amber with others that we deem just similar enough. The result? It becomes all the more difficult to look at a composer's body of work individually. And yet. Those same labels can be a useful tool in discovering new music and expanding your palette.
Steve Reich, who's never without the calling card of "minimalist" composer, has a terrific joke about this very issue:
"We're taking a trip to Paris, and once we land we're getting in a cab so that we can go to the grave of Claude Debussy. And we're going to dig him up and ask him the question: 'Excuse me, sir. Are you an impressionist?' To which Debussy will simply reply, 'Merde,' and go back to sleep."
It's true. Debussy despised the term "impressionist." To a lesser extent, so did his contemporary Maurice Ravel. But ironically, they are the two names most consistently dropped whenever there's a discussion about "musical impressionism." It's very possible — even probable — that the composers we've highlighted on this list would also balk at the label. Mr. Reich again, in an interview with Rebecca Y. Kim for Current Musicology: "Anybody who's interested in French Impressionism is interested in how different Debussy and Ravel and Satie are different."
If it helps, it might be better to think of this less as of a list of "impressionist composers" and more of a list of "composers who were no stranger to what we call impressionist conventions." But you can only fit so many characters into a headline.
Now let's get  "Clair de lune" out of the way.
Ditto for Pavane pour une infante défunte.
Isaac Albéniz (1860-1909)
When he was four years old, the young Spanish pianist appeared before a shocked audience in Barcelona and surprised concertgoers with his talent. Three years later, he was in Paris when he found out he was too young to study at the Conservatoire. We don't know exactly what was said that day, but whatever it was must have flicked on some wanderlust switch in the young pianist — he ran away from home at the age of six, and again at eight. Then he really took off. Popular accounts say he stowed away on a ship bound for Argentina, and bounced around from Uruguay to Cuba to New York to San Francisco, and finally back to Spain … all by the ripe old age of 13. Although many of his published works have since been lost, Albéniz played a huge role in establishing Spain's nationalist sound. He never composed for guitar, but many of his compositions were transcribed for the instrument and live solidly in its repertoire. One can hear the influences of Spanish folk tunes in much of his music, including his masterwork Iberia. He worked on the the heavily impressionist piano suite during his final years, evoking memories of his home country while living in Nice. Of the work, Monsieur Debussy said, "Never has music achieved such diversified, such colourful impressions: one's eyes close, as though dazzled by beholding such a wealth of imagery." 
Maurice Emmanuel (1862-1938)
Composer, musicologist, art history professor. Maurice Emmanuel wore a lot of academic caps, each one influencing his work in another field. He entered the Paris Conservatoire at 18, but also studied, among other things, art history and classics at the Sorbonne and the École du Louvre. After graduation, he first taught art history at the secondary school level, then music history at the Conservatoire. He was fascinated by the music of ancient Greece, and his knowledge of it lent a new dimension to his incidental music for works inspired by Greek drama. He also wrote his thesis on ancient Greek Dance, which definitely came in handy at some point during all of that.
Emmanuel was hard on himself, and destroyed most of the music he wrote between his time as a student and the end of his life. It's unfortunate, because we'd love to hear what else he was able to create. Fellow composer and Frenchman Charles Koechlin noted that Emmanuel considered the major scale "tyrannical" and "thought modally." Emmanuel's distaste toward musical conventions isn't just evident in his chamber and stage works, but also in his 6 Sonatines for piano. They're meditative at times, and ethereal yet spritely at others. The fourth, On the Hindu Modes, reflects his fascination with non-Western modalities.
Guy Ropartz (1864-1955)
After graduating law school and making his father exceptionally proud, Guy Ropartz decided to pursue his dream of becoming a composer and immediately enrolled in the Conservatoire. He studied organ with Franck, and was heavily influenced by him. Ropartz was deeply committed to French music, especially that of Brittany. He drew extensively on the folklore of his Breton Heritage, using it as inspiration for La Cloche des Morts ("The Bell of the Dead") and La Chasse du Prince Arthur ("The Hunt of Prince Arthur"). Listening to his solo piano pieces next to his organ work and music for orchestra drives home how difficult it can be to label a composer as "impressionist" when their work extends far beyond that. But some of his piano works, such as his nocturnes, carry some unmistakably impressionistic qualities.
Ropartz also had a great memory. In 1914, French composer Albéric Magnard was killed by German troops after refusing to surrender his property, and his home was destroyed in a fire — along with two acts of his opera Guercœur. Ropartz, who had recently conducted a concert performance of the third act, took it upon himself to reconstruct Magnard's destroyed portions completely from memory.
Mary Howe (1882-1964)
When we speak of impressionists, we often imagine things like absinthe, breton stripes, and baguettes. But let's take a break from France and head to the United States, where you can encounter the musical legacy of Mary Howe. She was born into a wealthy family in Richmond, Virginia, and had the privilege to pursue music from an early age. At 18, she began studying piano at Baltimore's Peabody Institute. She continued her studies in Dresden, and later moved to Paris to study under Nadia Boulanger.
Some of Howe's music is hard to pin down stylistically. Two of her most enduring compositions, Stars and Sand, don't fit entirely within the impressionist idiom, but there is certainly a presence there. They're more grounded and feel slightly more structured, yet still retain some of the gossamer-like qualities you'd expect from an impressionist piece. Richmond Symphony Orchestra director Mark Russell Smith calls her music "more direct and less ephemeral" than the impressionism that informs her work. Take a listen to this recording by the National Symphony Orchestra — which she cofounded in 1931.
Marion Bauer (1882-1955)
Straight out of Walla Walla, Washington, Marion Bauer built a career as a composer, teacher and music-society founder. She moved east to New York to study music, before relocating to Paris, then Berlin and finally back to Paris. Her time in Europe was contemporaneous with the flourishing of impressionist works from her fellow composers, and some of her work contains traces of these influences. However, it should be noted that she considered herself more concerned with modern music in general, not just one particular style. She wrote Twentieth Century Music, a textbook that among other things took a deep dive into the serialism of composers like Schoenberg and Webern. It's rather difficult to have a conversation about the history of modernism and American music without her.
Bauer was also the first woman to join the music faculty at New York University, which she joined in 1926. She was also instrumental in the founding of several music organizations, including the American Music Guild, the Society of Women Composers and the American Composers Alliance. She was also a board member of American Music Guild.
Charles Tomlinson Griffes (1884-1920)
The New York composer rests in the ranks of creatives whose careers were cut tragically short. He died on the tail end of the 1918 Flu Pandemic, bet left behind a large body of work. As a boy, he learned piano in Elmira before being sent to Berlin to advance his skills as a concert pianist. His interest soon turned towards composing, and after learning from a number of notable teachers — including Englebert Humperdinck — he returned to New York State, teaching at the Hackley School in Tarrytown.
One interesting thing to listen for in Griffes music is the shift it takes in the 1910s. Up until that point, his compositions are heavily steeped in the tradition of great German composers — just listen to his Four German Songs and his piano transcription of the overture to Humperdinck's Hansel und Gretel. But around 1911, the composer began to explore French impressionism and its more experimental harmonies and rich colors, as in his Tone-Pictures.
Germaine Tailleferre (1892-1983)
As a girl of 12, Tailleferre entered the Paris Conservatoire and later winning first place prizes in harmony and solège, counterpoint and accompaniment. She also made several friends in composers George Auric, Arthur Honegger and Darius Milhaud, and met her idol Erik Satie. In her early thirties, Germaine Tailleferre began running with a crew called Les Six — think Russia's "Mighty Handful" but way more French (and modern). The group, who included her aforementioned colleagues plus Louis Durey and Francis Poulenc, was progressive, their music ever moving forward. But part of creating a new uniquely French sound meant breaking with the old one — and that included music from composers like Debussy. However, Tailleferre was in an interesting position, as she had deep connection to musical impressionism due to her time studying with Maurice Ravel. Shortly after the formation of Les Six, she began taking lessons from the impressionist composer — it may be a reason that her music carried a touch more of an impressionist influence than that of her peers.
Lili Boulanger (1893-1918)
She was a bonafide child prodigy, and the younger sister of composer and pedagogue Nadia Boulanger. When she was two, family friend Gabriel Fauré noticed Lili had perfect pitch. As a young girl her sister provided musical education, and at 12 she entered the Conservatoire. She began studying at the Conservatoire at 18, and a year later she won the Prix de Rome with her Faust et Hélène, becoming the first woman to do so. Her choral music is celestial, and her piano work shows influences of the impressionist activities of the time. Sadly, she battled ill-health for most of her life, and succumbed to Crohn's disease at 24.
Toru Takemitsu (1930-1996)
According to Alex Ross' The Rest is Noise, "the largely-self taught Takemitsu first studied Debussy and Messiaen." The composer's musical style was exploratory, and like many creators, not bound to one particular style or aesthetic. His music embraces music concrète, or recordings of individual sounds (including those naturally found in the environment); as well as graphical notation. He also had an undeniable commitment to texture and feeling, two elements integral to the impressionist experience. In the concert hall, it's not uncommon to see his music programmed alongside Debussy's, and it's not hard to see why. But don't think Takemitsu wanted to simply copy this single influence on his sound. His other influences included Webern, Alban Berg and Fumio Hayasaka. He also was interested in the folk traditions of his native Japan, which he sought to also incorporate into his work.
Elisenda Fábregas (1955- )
Fábregas trained as a pianist the Barcelona Conservatory before coming to the United States on a Fulbright Scholarship, where she earned her master's degree at Juilliard. She later earned a doctoral degree in education from Columbia University's Teacher's College, and notched a second doctorate (this time in composition) from Johns Hopkins in 2011.
In 2014 L.S.U. doctoral candidate Megan Elizabeth Barrera wrote her dissertation: A Performance Guide to "Five Musings on the Past" by Elisenda Fábregas. The work was based on a several poems by Frederico Garcia Lorca, and some have noted impressionistic influences. Barrera's dissertation included a transcript of an interview she conducted with the composer, in which she asked, "This idea of or impressionist style, do you find that seems to influence some of your music as well?" And Fábregas' response:
"Yes, but not so much because I listened to Debussy or Ravel … those were my two least favorite composers when I was being a pianist. Because I felt they were not substantial, they were just always kind of lying. But this impressionism is kind of really honestly mine."
See? These labels are never easy. Let the textures wash over you, but enjoy it for what it is!
Yann Tiersen (1970- )
The Breton composer has a great many elements to his sound (like the magic that made the music of Amélie possible), including rolling melodies and more experimental textures. You can get a listen of the latter on his 2014 album ∞ ("Infinity"), on the title track for instance. Listen for how your ears find clarity as you inch towards the end, closer to forever.
Joanna Newsom (1982- )
Why not cross into the 21st century to continue this discussion? Some could argue that some Joanna Newsom's music contains some impressionist features — especially her harp laden "Sawdust and Diamonds" from 2006's Ys. In it, she uses her instrument to craft contrasting musical landscapes over which her lyrics can realized to their fullest, most powerful and haunting potential.