TV on the Internet
These episodes originally aired the week of January 10, 2011. Nadia Sirota returns next week.
Monday, March 28, 2011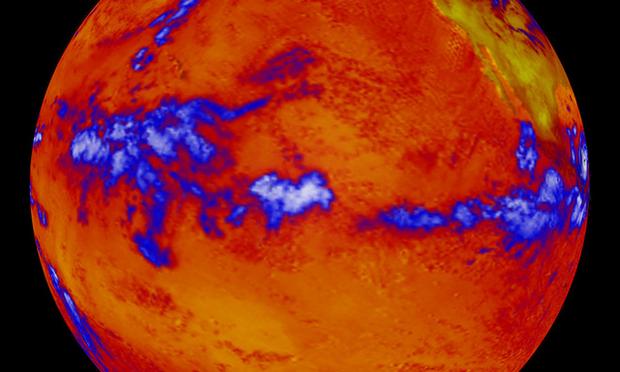 (NASA/flickr)
It's mid-January. It's cold. It's dark. There's no holiday in sight. We need to listen to some big, moving works to get the blood flowing again! There is no better way to combat the January blahs than exposure to massive, multimedia works. (Not an FDA approved treatment for SAD, don't sue me! This is more like a, um, suggestion.) This week, we're exploring what is surely an ill-advised theme for a radio show: music with a strong, visual component.
Modern music knows no boundaries. Q2 Music is a passionate community of listeners who crave to discover inspiring, wonderful new music. Make Q2 Music the soundtrack to your day and celebrate the best of today's creative musical spirit.

More
What does that mean? Well, there'll be a lot of video operas: Michael Gordon and Steve Reich and the like. There will be works with integrated video and projection by Florent Ghys and Carolyn Yarnell. There will be music written for dance and music written for film.
I've culled many of the video excerpts below, so please check back as the week wears on to see a bit of visual loveliness.
What's your favorite multimedia work? Do you think added visual components help deepen your understanding of the music or detract from it? For that matter, what's the difference between watching a live show and listening to a pre-recorded one?
Check out this crazytown video for JacobTV's oratorio Paradiso and make sure to click through the links below for the videos that accompany the music we'll play throughout the week!
The WQXR Newsletter
Show highlights, links to music news, on-demand concerts, events from The Greene Space and more.