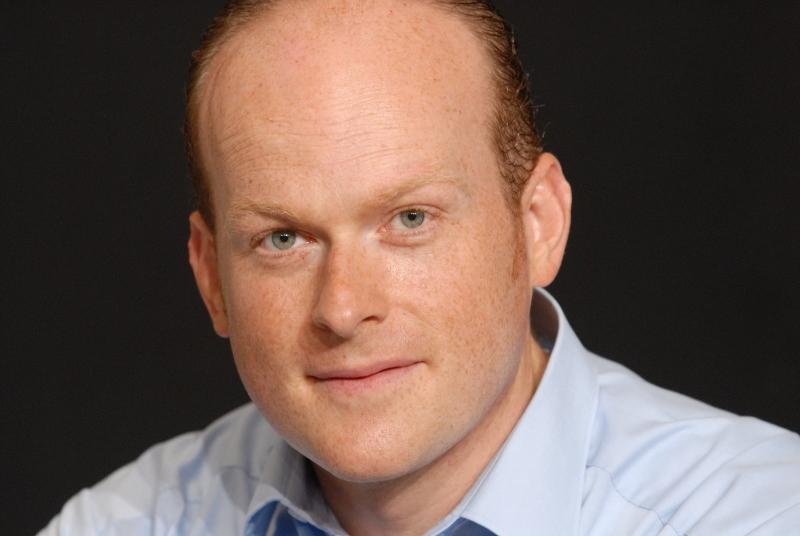 Born in British Columbia, tenor Colin Balzer received his musical training at the University of British Columbia and at the Hochschule für Musik Nürnberg/Augsburg.  He was a prizewinner in competitions in Holland, Germany, and England and earned the Gold Medal at the Robert Schumann Competition in Zwickau with the highest score in twenty-five years. He has performed at London's Wigmore Hall, the Britten Festival in Aldeburgh, the Vancouver Chamber Music Festival, the Wratislavia Cantans in Poland, and the Festspielhaus in Baden-Baden.  He has sung with orchestras in this country, Canada, and in Europe, under such conductors as Helmuth Rilling, Simone Young, Roberto Abbado, Bernard Labadie, Louis Langree, and Philippe Herreweghe.  
In opera, he has sung leads in Mozart's Don Giovanni, Monteverdi's Orfeo and Incoronazione di Poppea, and Haydn's Acis and Galatea.  Recordings include Wolf's Italienisches Liederbuch and Eisler and Henze song anthologies.  This season features his New York solo recital debut at The Frick Collection; concerts with the Oratorio Society of New York and Musica Sacra; Les Violons du Roy; the Mozart Requiem with Camerata Salzburg; Acis and Galatea in Grenoble; Steffani's Niobe at the Boston Early Music Festival; and Don Giovanni at the Bolshoi. 
Pianist Erika Switzer collaborates with many of her native Canada's best-known singers. Winner of the first prize for best pianist at the Wigmore Hall International Song Competition and of the Best Pianist award at the Robert Schumann International Vocal Competition, Ms. Switzer has performed throughout Europe, North America and South Africa.  She has been recorded by Canadian Radio CBC, Dutch Radio, and SWR and Bayerische Rundfunk in Germany.  She is online with her bi-weekly podcast "Sparks and Wiry Cries" on iTunes, a source for songs, singers, and pianists.  She is a founding member of the Vancouver International Vocal Institute. Currently Erika Switzer is a C.V. Starr Doctoral Fellow at the Juilliard School of Music.
Colin Balzer, tenor
Erika Switzer, piano
Playlist
The Spirit's Song, No. 41 (1795)
Sailor's Song, No. 31 (1795)
Der Schiffer, Opus 21, No. 2 (1817)
Meeres Stille, Opus 3, No. 2 (1815)
Der Zwerg, Opus 22, No. 1 (1822)
Piercing Eyes, No. 35 (1795)
Content, No. 36 (1795)
She Never Told Her Love, No. 34 (1795)
Die Liebe hat gelogen, Opus 23, No. 1 (1822)
An den Mond, Opus 57, No. 3 (1815)
Auf der Bruck, Opus 93, No. 2 (1825)
INTERMISSION
Winter Words, Opus 52 (1953)
At Day-Close in November
Midnight on the Great Western
Wagtail and Baby
The Little Old Table
The Choirmaster's Burial
Proud Songsters
At the Railway Station, Upway
Before Life and After
Folk Songs
The Ploughboy
The Foggy, Foggy Dew
At the Mid-Hour of Night
Greensleeves
O Waly, Waly