International Contemporary Ensemble Does Old and New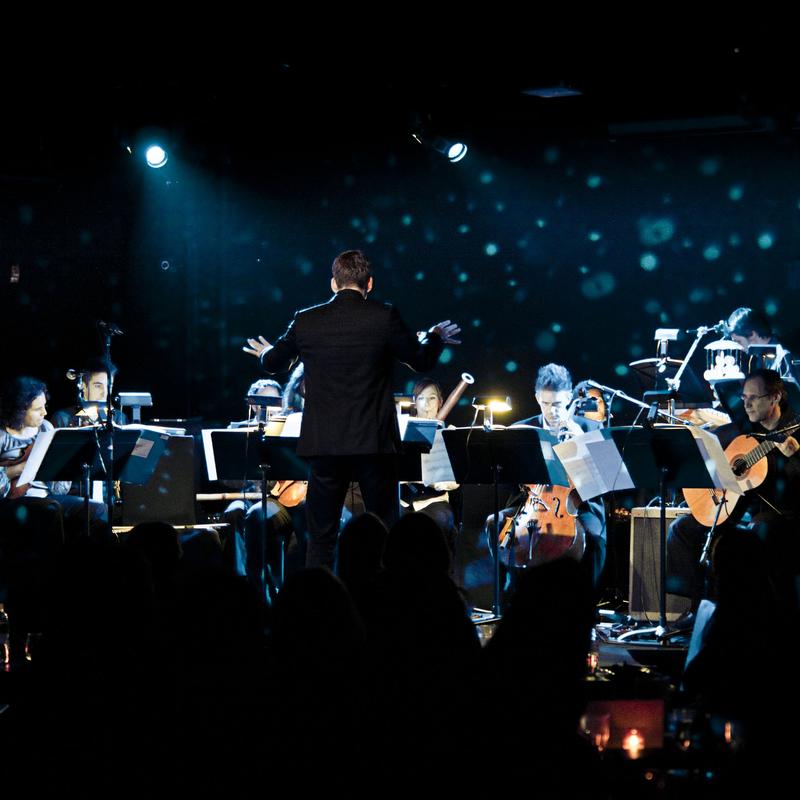 The above audio includes the entire concert of Monday, August 8.
Join Q2 for live tapings from the 2011 Mostly Mozart Festival's Kaplan Penthouse of the adventurous International Contemporary Ensemble.
On Monday, August 8, conductor Pablo Heras-Casado leads the ensemble through an intimate program centered around the music of Igor Stravinsky, including lesser-known works by Edison Denisov, Luciano Berio, Alfred Schnittke and more.
On Thursday, August 11, conductor-composer Matthias Pintscher takes up the baton against the backdrop of the New York City skyline in a program featuring New York and world premieres by Jonathan Harvey, Steve Lehman and Phyllis Chen. The program also includes John Zorn's Chistabal and the visually compelling Mozart's Adagio and Rondo for glass armonica, K. 617.
Programs:
Monday, August 8
Igor Stravinsky: Pour Pablo Picasso
Johann Sebastian Bach (arr. Stravinsky, ed. Hogwood): Selections from Four Preludes and Fugues, from the Well-tempered Clavier (New York premiere)
Igor Stravinsky: Epitaphium
Michael Finnissy: Untitled piece to honour Igor Stravinsky (U.S. premiere)
Edison Denisov: Canon in Memory of Stravinsky
Luciano Berio: Autre fois: Berceuse canonique pour Igor Stravinsky
Elliott Carter: Canon for Three Equal Instruments: In memoriam Igor Stravinsky
Alfed Schnittke: Canon in Memoriam Igor Stravinsky
Igor Stravinsky: Octet
Thursday, August 11 
Jonathan Harvey: Serenade in homage to Mozart (New York premiere)
John Zorn: Christabel
Steve Lehman: Lenwood & Other Saints Who Roam The Earth (world premiere)
Phyllis Chen: Chimers (world premiere)
W.A. Mozart: Adagio and Rondo for glass armonica, K.617