Irish-Inspired Classics: Five Go-To Recordings
Tune in Monday for these and other Irish-Themed Recordings on WQXR
Sunday, March 14, 2010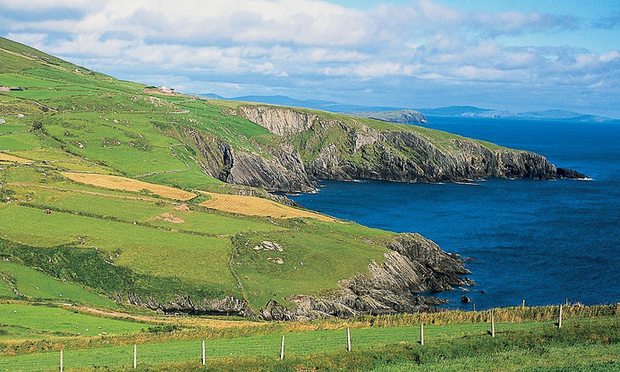 (Tourism Ireland / Flickr)
Míceál O'Rourke (piano): "John Field Rediscovered" (Chandos)
If Chopin had been Irish, his music may have sounded something like that of John Field (1782-1837). The Irish composer, who is credited with inventing the piano nocturne, was also a celebrity pianist who performed across Europe. While much of his music falls into traditional salon forms (polonaises, rondos, fantasies) he did write the occasional Celtic-inspired piece. Fellow Irishman Míceál O'Rourke brings out all the charm in 18 short pieces by Field, including a spry Irish Dance ("Go to the Devil.")
Percy Grainger: Works for Wind Orchestra. Royal Northern College of Music Wind Orchestra, cond Timothy Reynish, Clark Rundell (Chandos)
As anyone who's ever played in a wind band knows, some of the greatest arrangements of Irish folk tunes came from an Australian-born, German-trained eccentric named Percy Grainger. His reworking of "Danny Boy," which he called Irish Tune From County Derry, adds an irresistible emotional force to the old folk melody, with its wistful harmonies and thick counter-melodies. Nearly as poignant is Grainger's Molly on the Shore, a piece based on two Cork reels. Less known but still worth seeking out are Grainger's series of Irish Dances for Piano. The Royal Northern College of Music Wind Orchestra brings out all the glowing details with beauty and authority.
Beethoven: Irish Folksong Arrangements: Various Peformers (Deutsche Grammophon)

Beethoven's folk song settings are among the least known and appreciated corners of his output. Yet he wrote far more of them than any other type of composition, and invested them with flair and idiosyncratic detail. Most of his Irish songs are for voice with a piano trio accompaniment (piano, violin and cello), and might have been at home in any Irish pub in 19th-century Vienna, from the sentimental The Soldier In A Foreign Land to the twinkling The Pulse Of An Irishman.
James Galway: Annie's Song (RCA)
Flutist James Galway has done it all--from Mozart and Corigliano to tangos and Cuban music--and yet his image remains that of the jolly bearded Irishman. Over the years, he's recorded with the Irish band The Chieftains and occasionally traded his 18-carrot flute for a tin whistle. His 1978 RCA release "James Galway Plays Songs For Annie" includes two of his finest folk numbers: Brian Boru's March and a delightful tin-whistle rendition of the Belfast Hornpipe to the accompaniment of a bodhran (Irish drum).
Amy Beach: Symphony in E minor ("Gaelic"), Op. 32: Nashville Symphony Orchestra, Kenneth Schermerhorn, conductor (Naxos)
Amy Beach clearly had some luck of the Irish. Her Gaelic Symphony, premiered in 1896 by the Boston Symphony, was the first orchestral work composed by a woman to be performed by an America orchestra. Four of the symphony's themes are traditional Irish-Gaelic melodies, and are seamlessly incorporated into her late Romantic sound world.
For more on contemporary classical music from Ireland, visit the Contemporary Music Centre Ireland.
More in: