In November, cellist Alisa Weilerstein performed at the White House along with several of today's top classical musicians to help promote classical music. Now, the 27-year-old native New Yorker is bringing her talents closer to home in a performance of Tchaikovsky's Rococo Variations with the Orpheus Chamber Orchestra on Saturday, March 20 at 8 pm. WQXR presents a live broadcast of the concert from Carnegie Hall with hosts David Garland and Jeff Spurgeon.
Orpheus rounds out the program with Stravinsky's Apollon Musagète and two works by Beethoven: the Rondino and selections from The Creatures of Prometheus.
Tchaikovsky's Rococo Variations hold a special place in Weilerstein's career. At age 13, she made her professional orchestra debut in this work with the Cleveland Orchestra. This past week, she performed the piece again in several concerts with the Israel Philharmonic in Tel Aviv. However, this marks her first-ever collaboration with Orpheus as well as her first appearance with an orchestra at Carnegie Hall since she debuted there at age 15 as a member of the New York Youth Symphony. She last played at Carnegie's Stern Auditorium in October 2006 in a program of Russian piano trios with pianist Lilya Zilberstein and violinist Maxim Vengerov.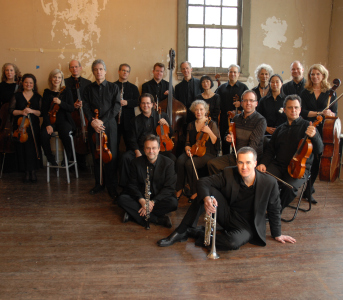 Program:
Orpheus Chamber Orchestra at Carnegie Hall
Stravinsky: Apollo (Apollon musagète)
Tchaikovsky: Variations on a Rococo Theme, Op. 33
Beethoven: Rondino
Beethoven: Selections from Creatures of Prometheus
About Alisa Weilerstein:
At 27 years old, Weilerstein is already a veteran of the classical music scene, performing with the nation's top orchestras, giving recitals in music capitals throughout the U.S. and Europe, and regularly appearing at prestigious festivals. She was also recently invited by First Lady Michelle Obama to take part in the White House classical music workshops and concert. The intensity and passion of Weilerstein's playing has regularly been lauded, as has the spontaneity and sensitivity of her interpretations. After a recent performance, the New York Times commented that, "[Ms. Weilerstein] radiated such concentration and pleasure, not only in the part she was playing but also in the symphony of sound all around her that watching her became a lesson in the art of listening."