100 Years With The Morehouse Glee Club
All Ears with Terrance McKnight
Saturday, October 08, 2011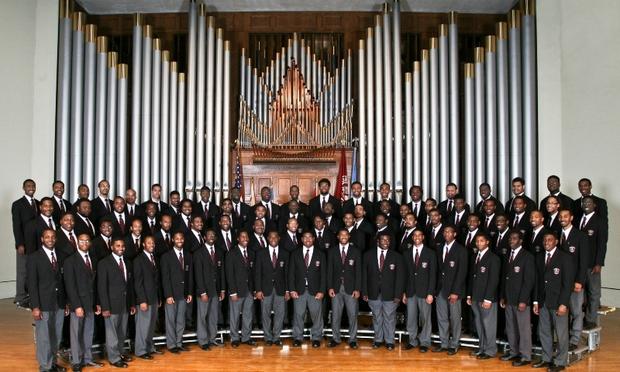 This year, the Morehouse College Glee Club has been touring the U.S. in celebration of its 100th anniversary. In honor of their centennial, WQXR host and Glee Club alumnus Terrance McKnight, hosted the ensemble for a sold-out performance at the Jerome L.Greene Space. This week's All Ears presents their remarkable Greene Space performance. The works featured on the hour-long showcase span the classical repertoire to African-American spirituals.
Since its inception, the Glee Club has served as performing ambassadors of Morehouse College. They have performed for many important national events including the inauguration of President Jimmy Carter, the US Olympics, the funeral of Dr. Martin Luther King, and at the White House for President Frankilin D. Roosevelt on multiple occasions. The Glee Club has appeared with the Atlanta Symphony Orchestra and under the direction of noted choral director, Robert Shaw.
In its century of existence, the Glee Club has only had three directors. The ensemble's current director, David Marrow, took over when his teacher Wendall Whalum -– who had been there for 34 years –- passed away in 1987. Dr. Morrow says that the club's strength has been its continuity.
"The things that I feel now being in the centennial," Dr. Morrow said, "are just a huge amount of happiness that I have some part in getting us to be 100 years old and feeling successful and upholding the standards that were passed to me by my predecessors. I had some wonderful shoulders to stand on and I'm hoping that who ever succeeds me will find my shoulder as strong."
Noted Glee Club alumni include Martin Luther King Jr. and former Secretary of Health Louis Sullivan, among thousands of others.
Playlist:
The Morehouse College Glee Club at The Greene Space

All Breathing Life (from Motet Sing to the Lord)
J.S. Bach
arr. Wendell Whalum

Seek Ye First
Marques Garrett

Zion's Walls
Aaron Copland/Glenn Koponen

The Morehouse College Quartet (Sherman Modeste'13, Andrew Cox '12, Darian Clonts'12, Tracy Johnson, '11)

Betelehemu Olatunji
Whalum

Who'll Join?
arr. David Morrow
Written for the 100th Anniversary of the Morehouse College Glee Club
Antoine Griggs, Baritone

I'm Buildin' Me a Home arr. Uzee Brown
Antoine Griggs, Baritone

The Morehouse College Hymn
J.O.B. Moseley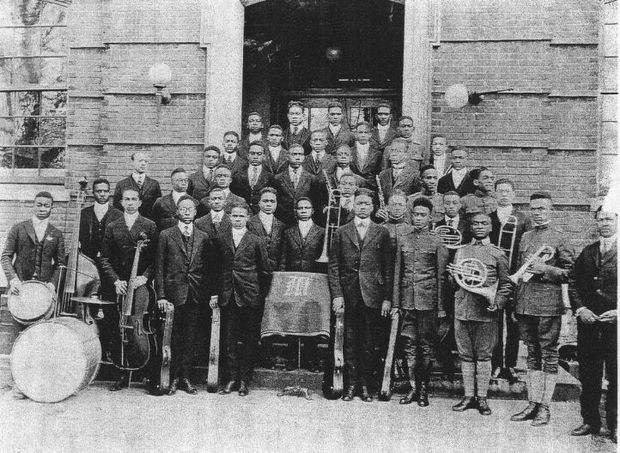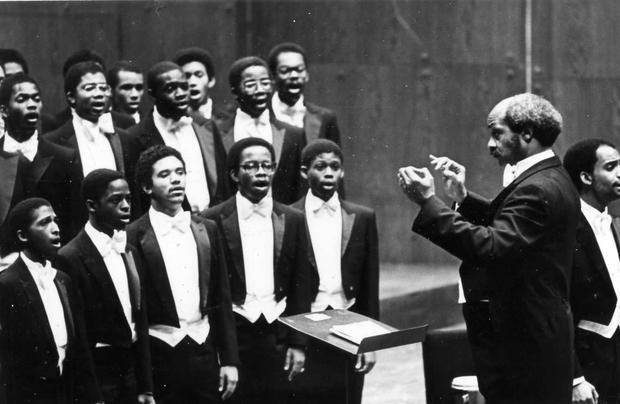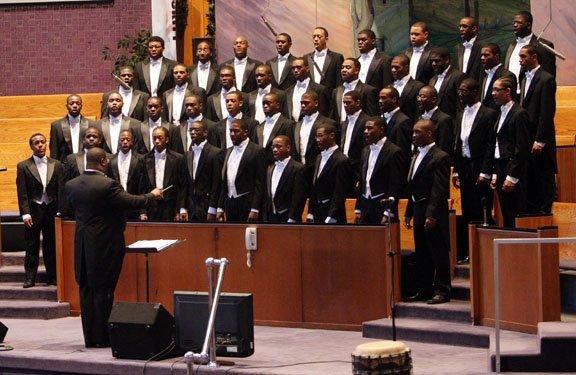 The WQXR e-newsletter. Show highlights, links to music news, on-demand concerts, events from The Greene Space and more.