Bach's Mass in B Minor
The Choral Mix with Kent Tritle
Sunday, October 09, 2011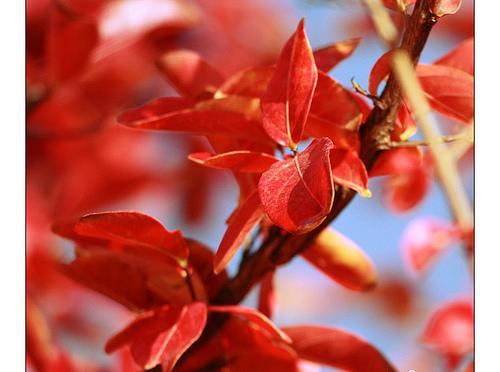 (Geekr/flickr)
This week on the Choral Mix, Kent Tritle features a landmark in the choral repertoire, J.S. Bach's stunning Mass in B Minor. We're transported to another world where the soul is filled with happiness, calm, and fulfilling sense of peace.
Johann Sebastian Bach is a favorite for many, including Maestro Tritle. While the sheer beauty of Bach's writing has stolen many hearts, Kent takes a deeper look at Bach's magic. The musical construction behind the Mass in B Minor, BWV 232 is exquisite, perfectly symmetrical on a large and small level.
In the central Credo, the outer movements stand as bookends, arias flank inside, and at the center are three movements which run in succession: Et incarnates, Crucifuxus, and Et Resurrection. From an emotional standpoint these movements represent birth, death and eternal life. All of these details create an exceptional balance between emotion and composition, and continue to allure audiences after for more than two and a half centuries.

Also on this week's program are works by Mendelssohn, Rachmaninoff and others.
Playlist:
Wondrous Love   
Southern Harmony
The Choir of St. Ignatius Loyola
Kent Tritle
NYC

Motherless Child (Trad.)
Wondrous Love
The Choir of St. Ignatius Loyola
Kent Tritle
NYC

Mass for Double Choir
Martin
The Sixteen
Harry Christophers
London

Blazhen muzh/Blessed is the man
Rachmaninoff
Vespers All-Night Vigil
The Choir of St. Ignatius Loyola
Kent Tritle
NYC

Mass in B Minor
Bach
Atlanta Symphony
Orchestra and Chamber Chorus
Robert Shaw
Atlanta

Si Ambulant from Requiem
Richefourt
Huelgus Ensemble
Paul Neuvel
Netherlands

Verleih uns Frieden gnädiglich
Mendelssohn
Psalms
La Chapelle Royale
Collegium Vocale
Ensemble Orchestral de Paris
Philippe Herreweghe
France

Selig sind die Toten
Schutz
Musikalische Exequien
La Chapelle Royale
Philippe Herreweghe
France
St. John Passion
Bach
Collegium Vocale
Gent Orchestre de la Chapelle Royale
Philippe Herreweghe
The WQXR e-newsletter. Show highlights, links to music news, on-demand concerts, events from The Greene Space and more.