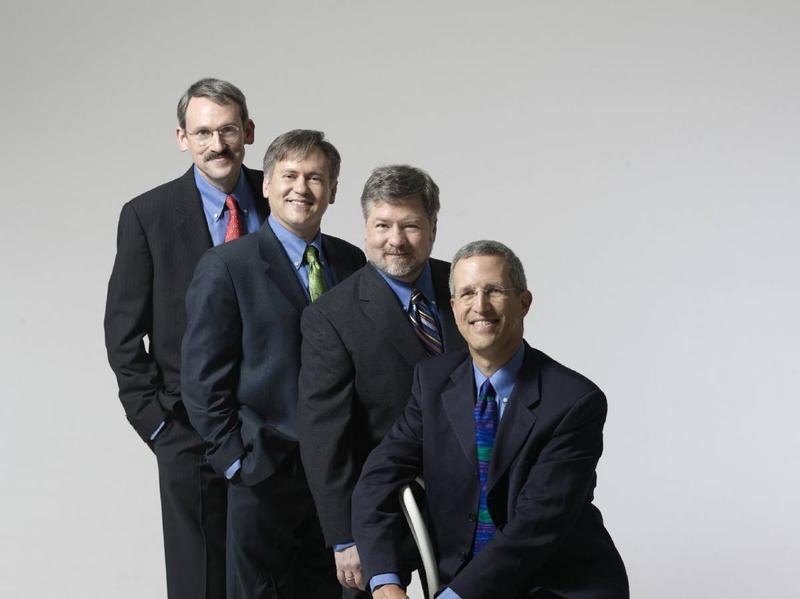 The Orion String Quartet, much like the constellation with the same name, is one of the best known and most brilliantly shining chamber groups of our time. For the past 20 years they've been known for their heavenly playing as well as their diverse programming, and this week on Saint Paul Sunday we'll get to sample both.
They'll start us off with a groove, in Chick Corea's Adventures of Hippocrates. Leon Kirchner's colorful and beautiful String Quartet in F Major follows, and then we'll hear what made Orion famous: Beethoven. Another signature work, the finale from Dvorak's America quartet wraps up the broadcast.
Chick Corea: Adventures of Hippocrates.
Leon Kirchner: String Quartet No. 4.
Ludwig van Beethoven: String Quartet in F major, Opus 59, No.1.
Ludwig van Beethoven: String Quartet in B flat major, Opus 130, No. 13 (Liebquartett).
—V. Cavatina. Adagio molto esspressivo
Antonin Dvořák: String Quartet No. 12 in F, Op. 96, B. 179 (American).
—IV. Finale: vivace ma non troppo