What are those pivotal moments of history, music and entertainment where one could have imagined greatness lurking? Imagine, if you will, a time machine opportunity for history's greatest composer. Think of it as "Bill and Ted's Excellent Adventure" or "Zelig," but applied to Beethoven. Never mind the so-called Butterfly Effect of time travel and join us on a journey that we call the Beethoven Time Machine.
How To Play Beethoven Time Machine
The scenario is this: if you could go back in time, grab Beethoven and bring him on a ride through history, where would you take him? Below are a few places we imagine he could have composed a wonderful score to historical moments. We hope this will inspire you to create your own creative stops in the Beethoven Time Machine and send them to us. We may post them on the WQXR Facebook Page!
Some Stops on the Beethoven Time Machine Tour: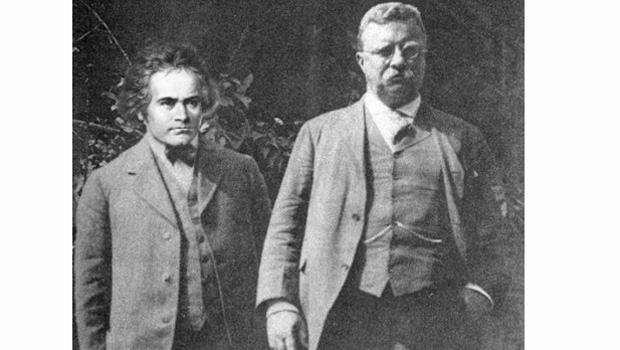 Two out-of-the-box thinkers, Beethoven meets Teddy Roosevelt.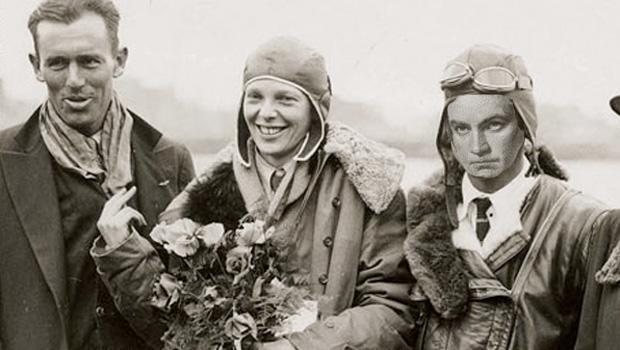 Beethoven flies with breaker-of-glass ceilings, Amelia Earhart.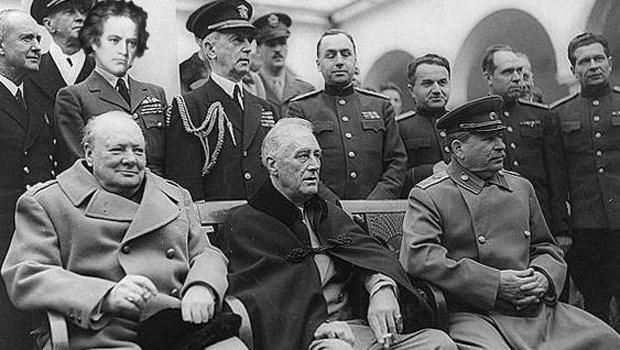 Allied leaders meeting at the conclusion of WWII would not be complete without a visit from Beethoven.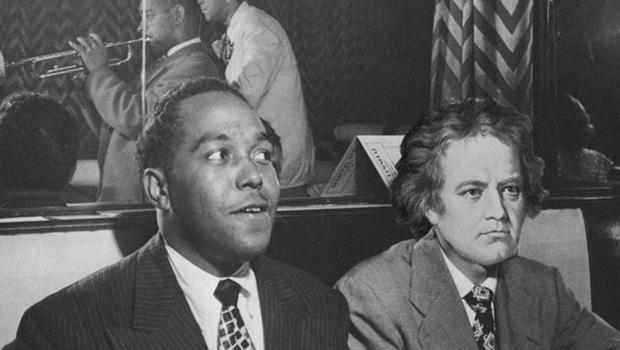 Venturing into new musical lands, Beethoven drops by a Charlie Parker recording session.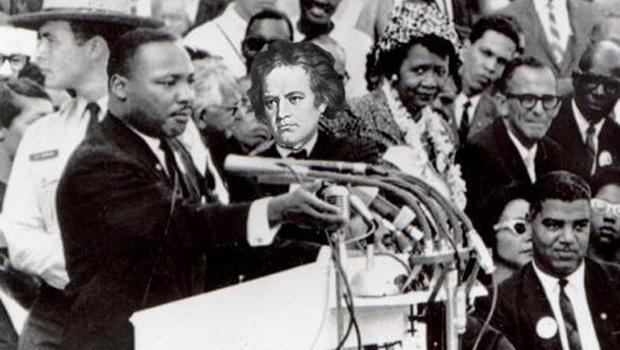 Beethoven attends a very important speech by Martin Luther King, Jr.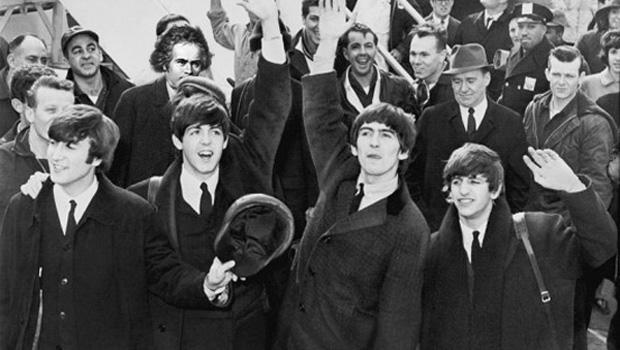 Beethoven is present at the British Invasion, along with the other Beatles.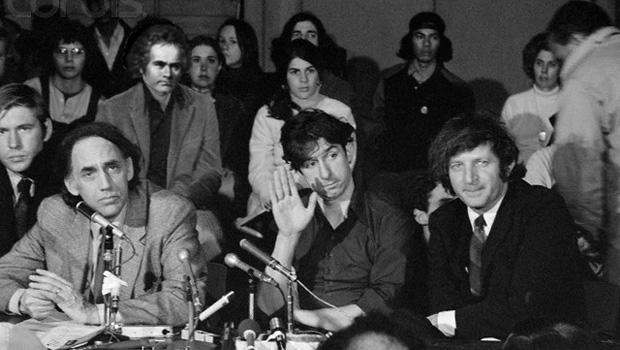 An observer at the Chicago Seven courthouse trial, Chicago 1968.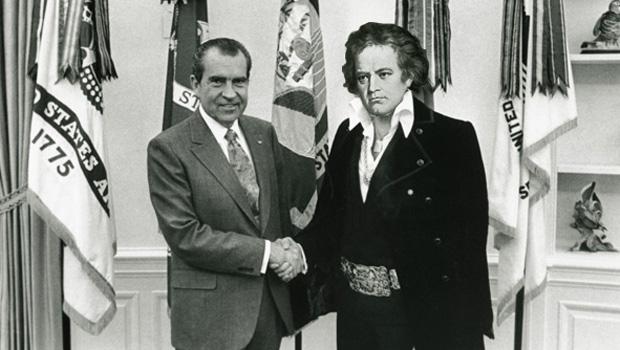 Nixon was a fan of many interesting characters from entertainment. Beethoven was not alone in this.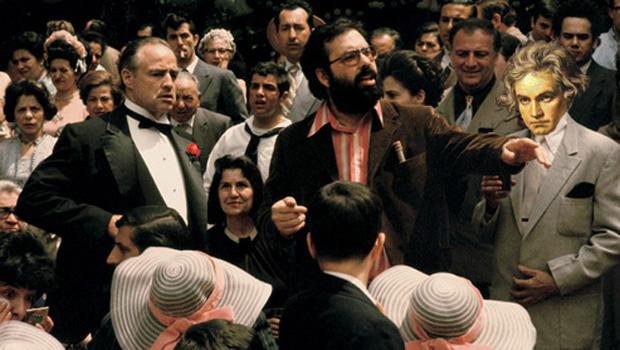 From one genre-busting artist to another: Beethoven helps Coppola direct the Godfather.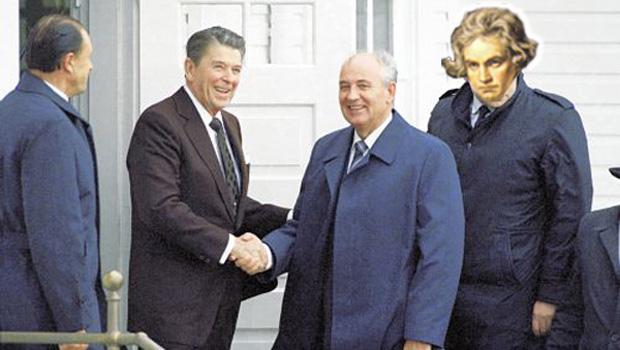 Another important event in geo-political history, Beethoven helps negotiate a Cold War treaty.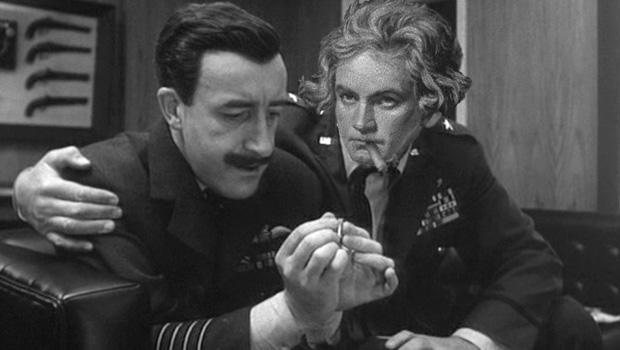 Jumping backward a bit, Beethoven screen tests for the movie 'Dr. Strangelove.'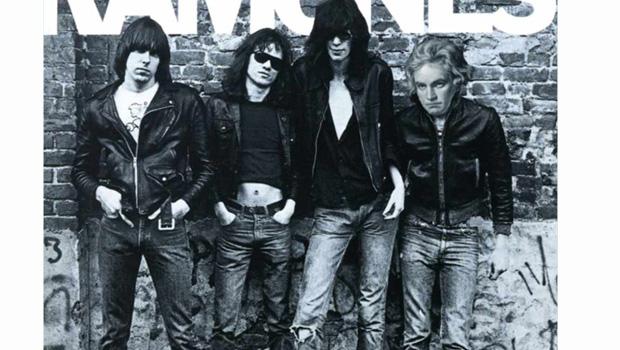 Dee Dee Ramone couldn't make a gig so Beethoven fills in on bass, birthing Punk Rock in New York.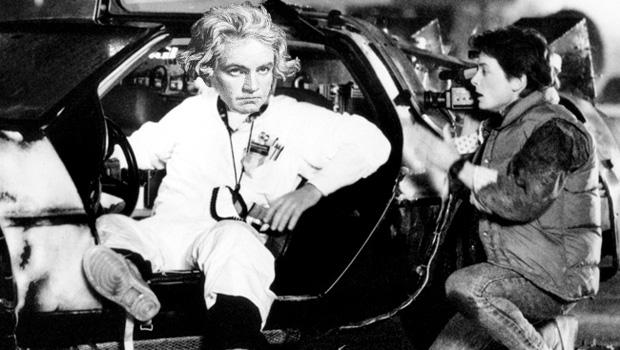 Beethoven tries out the time machine in Back To The Future. Too meta?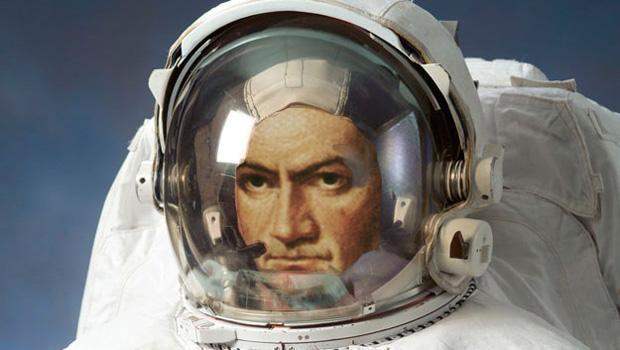 Not to be contained, Beethoven makes a trip into outer space. That's NASA finding its way in the 90s with celebrity spacemen.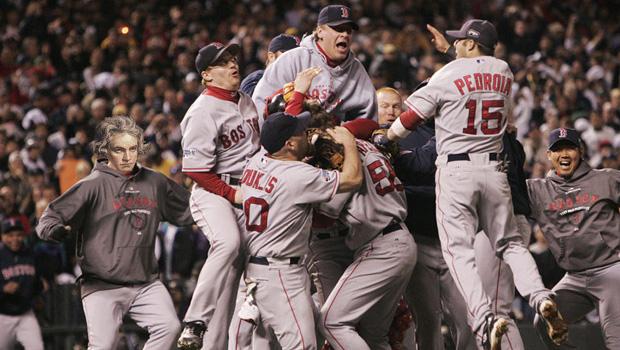 The unthinkable happened for many Red Sox fans at the 2004 World Series. Beethoven was there.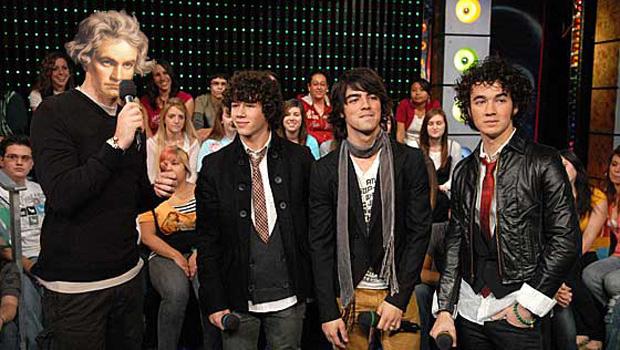 Beethoven hosts MTV's TRL with guests The Jonas Brothers.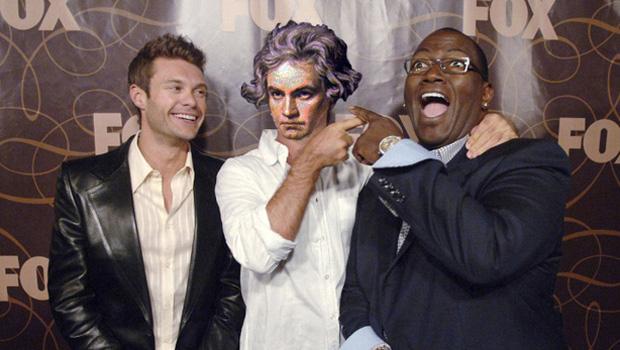 Beethoven steps in as judge on American Idol.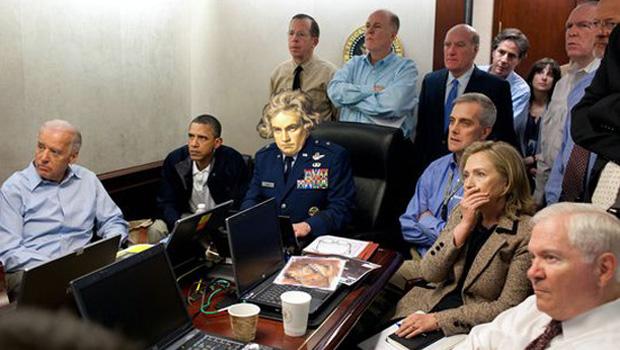 This one has been imagined before, but Beethoven is there for another key geo-political moment.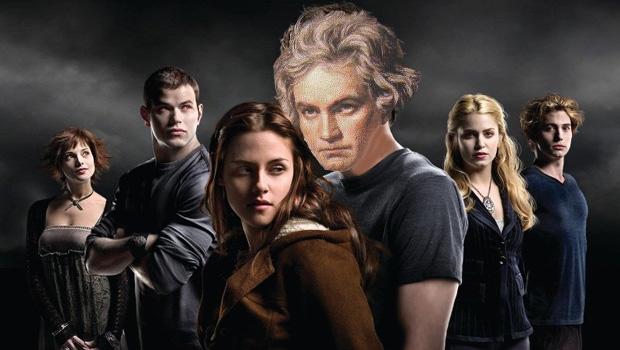 Immortality is something Beethoven sought through his music. Here he is again in a movie poster for 'Twilight.'
Submitted by Orchestra of St. Luke's: "Beethoven, going for the gold. As one of the most influential composers ever, he'd be a great...or scary-great...coach."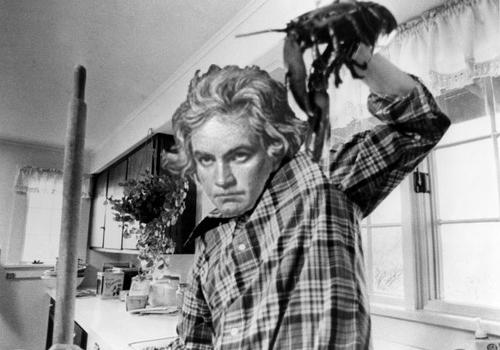 Staff submission by Olivia Giovetti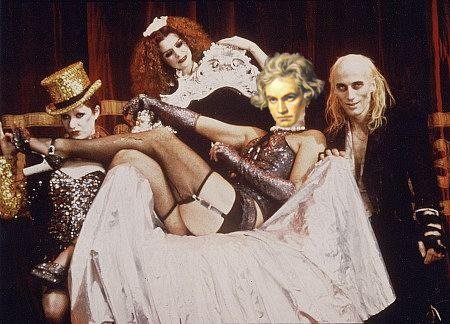 Staff submission by Olivia Giovetti