Beethoven in a New (Darker) Light
Low light casts shadows in a freezing bedroom, where a poem is scrawled on the wall. A buzzing noise emanates from a machine in the corner; an empty chair faces a wrinkled bedspread and concave pillow, while frost collects on top. Beethoven just died.
This is the scene at the Miami Art Museum, where the exhibit "Schneebett" (German for "snow bed"), by the multimedia artist Enrique Martinez Celaya, is on display through January 1, 2012. The last of a three-part installation commissioned by the Berlin Philharmonic in 2004, "Schneetbett" conjures the atmosphere of the Schwarzspanierhuas, in Vienna, where Beethoven's life ended in 1827 during a snowstorm.
The exhibit is "not a diorama, [but] a work of historical reconstruction…an imaginative meditation" on the last days of a man who could no longer hear the music he would be forever known for composing, according to the artist's statement.
Sitting in the empty chair, as viewers are encouraged to do, one sees a painting of snowy woods hanging behind a frost-covered bed. (The frost is made by a compressor, a buzzing machine that keeps the bed literally frozen.) The painting, made of tar and feathers, metaphorically references "the ultimate tar-and–feathering": Celaya's interpretation of Beethoven's humiliation as his last visitors, culturally elite individuals looking to get a piece of the already-famous master, cut off locks of his hair.
Beethoven's last, bedridden days in Vienna were symbolic on many levels for Celaya, whose work explores themes of yearning, displacement and memory. Celaya himself emigrated various times in his early life, from his native Cuba, to Spain and Puerto Rico, all before age eleven.
"Beethoven's being distant from his land was important, but so was his estrangement from his father, his estrangement from his family," wrote the artist. "The process of mending the past is perhaps more important than the physical distance of exile."
Celaya, who has a passion for German writers, artists and culture, adds that the exhibit draws on "the tragedies of German culture, including the powerful presence of Jewish thought and feeling." The word "Schneebett" comes from a poem written by Holocaust survivor Paul Celan, and is scrawled on the wall of Beethoven's imaginary room in the exhibit. It might seem out of place; indeed, Beethoven died over 100 years before the Nazi regime came to power. But Beethoven's music was played in concentration camps to deceive prisoners into thinking all was well, and Celaya made the connection. By tracing Beethoven's legacy as a triumphant, towering figure to the most tragic time in German history, Celaya "re-considers the hero, particularly the nationalist hero, from the point of view of human frailty."
Holding a PhD in quantum electronics from the University of California, Berkeley, Celaya left the world of science to pursue multimedia arts full time in 1992. "Schneebett" was the first art exhibition ever presented at the Berlin Philharmonic.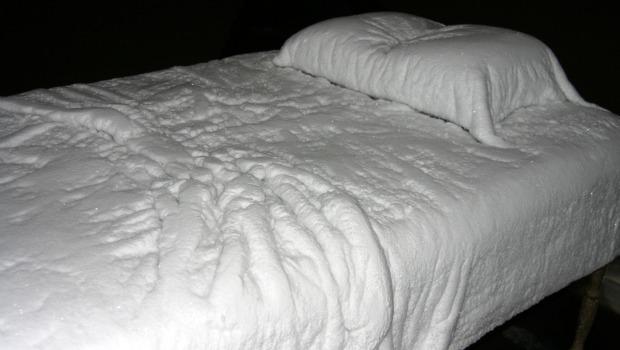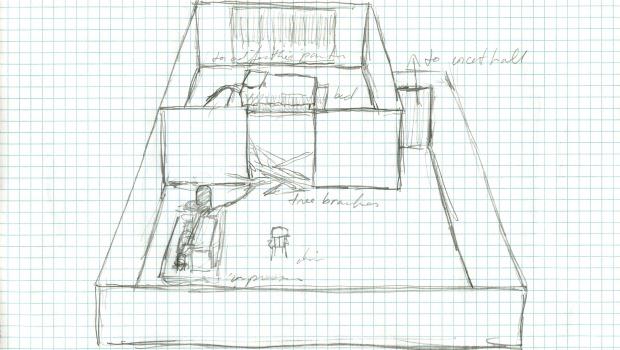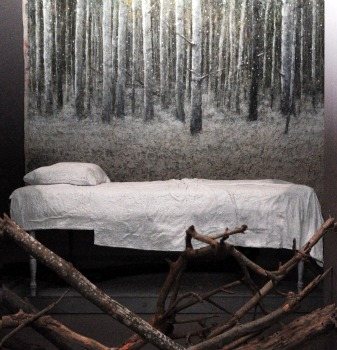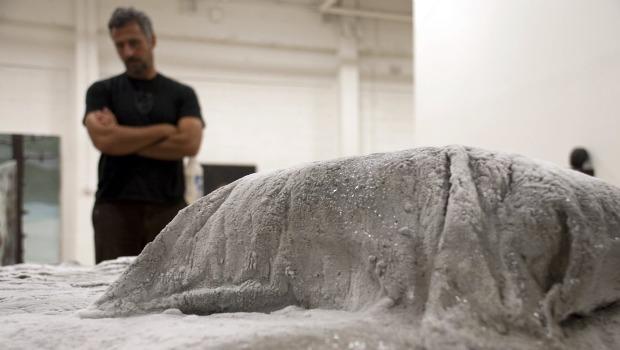 of