Update: Our marathon has ended. Thanks to everyone who participated. Listen to highlights from Sunday's event here.
How many pianists does it take to perform all 32 Beethoven sonatas? Find out this Sunday, November 20 at 11 am in The Greene Space. Each and every sonata will be performed live, over 12 hours, by vibrant, young pianists. A highlight of Beethoven Awareness Month, you can stay for any two-hour interval of the event (for five to six sonatas), or, for $50, make it a full day. The day pass also gets you free coffee, tea, and a WQXR gift bag.
A core part of the keyboard literature, as eminent musicologist Charles Rosen explains, the 32 piano sonatas "form one of the most important collections of works in the whole history of music."
Hosted by Midge Woolsey and Terrance McKnight, featured pianists include: Alessio Bax, Inon Barnatan, Benjamin Hochman, Valentina Lisitsa, Timothy Andres, Joyce Yang, Jonathan Biss, Jeremy Denk, Steven Beck and Natasha Paremski. The event will also be video webcast below and (audio) webcast on WQXR.org's all-Beethoven stream.
Here's the breakdown for the day.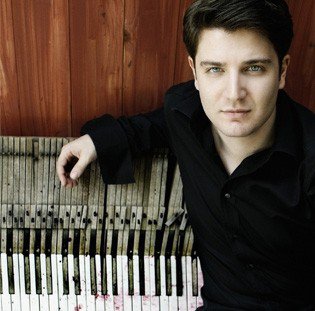 Part One: 11 am to 1 pm

Marina Radiushina – Sonata No. 1 in F Minor, Op. 2, No. 1
Hyung Min Suh – Sonata No. 4 in E-flat Major, Op. 7, "Grand Sonata"
Philip Edward Fisher – Sonata No. 10 in G Major, Op. 14, No. 2
Evan Shinners – Sonata No. 11 in B-flat Major, Op. 22
LISTEN: Alessio Bax (pictured, right) – Sonata No. 8 in C Minor, Op. 13, "Pathétique"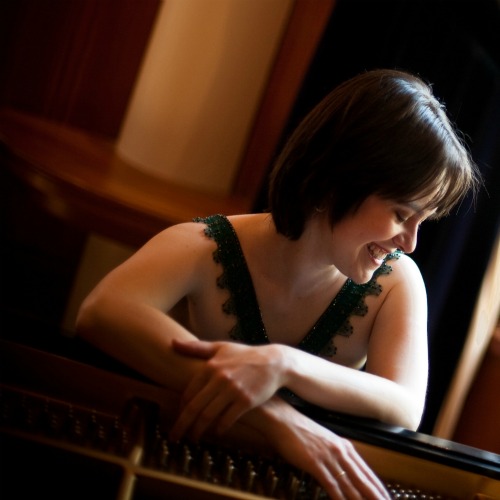 Part Two: 1 pm to 3 pm

Daria Rabotkina (pictured, right) – Sonata No. 2 in A Major, Op. 2, No. 2
LISTEN: Michael Brown – Sonata No. 15 in D Major, Op. 28, "Pastoral"
Michael Brown – Sonata No. 22 in F Major, Op. 54
LISTEN: Inon Barnatan – Sonata No. 27 in E Minor, Op. 90
Qi Xu – Sonata No. 25 in G Major, Op. 79
Alessio Bax – Sonata No. 31 in A-flat Major, Op. 110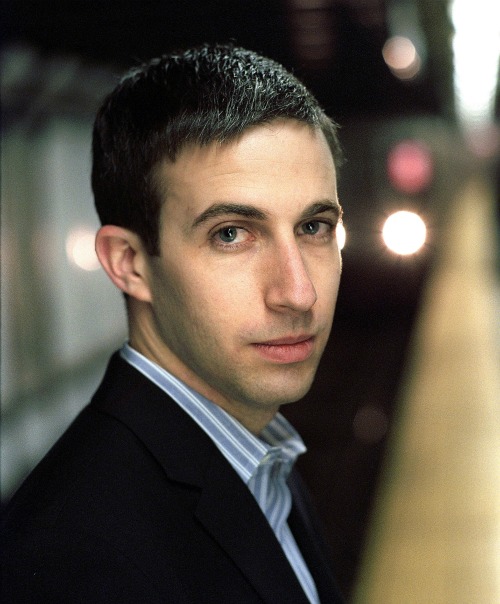 Part Three: 3 pm to 5 pm

Ching-Yun Hu – Sonata No. 3 in C Major, Op. 2, No.3
Yuchong Wu – Sonata No. 19 in G Minor, Op. 49, No. 1
Yuchong Wu – Sonata No. 20 in G Major, Op. 49, No. 2
Inon Barnatan – Sonata No. 6 in F Major, Op. 10, No.2
Benjamin Hochman (pictured, right) – Sonata No. 23 in F Minor, Op. 57, "Appassionata"
Ching-Yun Hu – Sonata No. 28 in A Major, Op. 101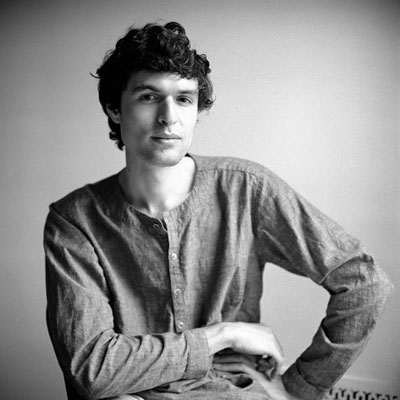 Part Four: 5 pm to 7 pm

Benjamin Hochman – Sonata No. 7 in D Major, Op. 10, No.3
LISTEN: Valentina Lisitsa – Sonata No. 14 in C-sharp Minor, Op. 27, No. 2, "Moonlight"
Drew Petersen – Sonata No. 16 in G Major, Op. 31, No. 1
Timothy Andres (pictured, right) – Sonata No. 21 in C Major, Op. 53, "Waldstein"
Steven Beck – Sonata No. 30 in E Major, Op. 109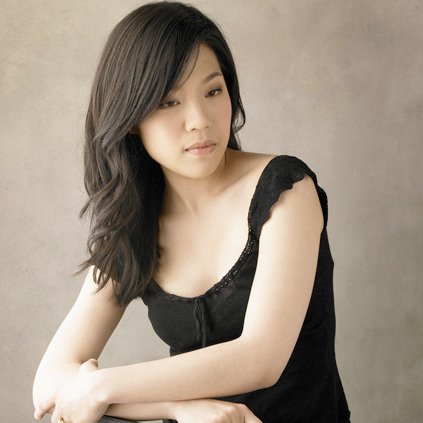 Part Five: 7 pm to 9 pm 
Louis Schwizgebel – Sonata No. 9 in E Major, Op. 14, No. 1
Jonathan Biss – Sonata No. 12 in A-flat Major, Op. 26, "Funeral March"
Joyce Yang (pictured, right) – Sonata No. 18 in E-flat Major, Op. 31, No. 3, "The Hunt"
Timonthy Andres – Sonata No. 24 in F-sharp Major, Op. 78, "A Thérèse"
Jeremy Denk – Sonata No. 29 in B-flat Major, Op. 106, "Hammerklavier"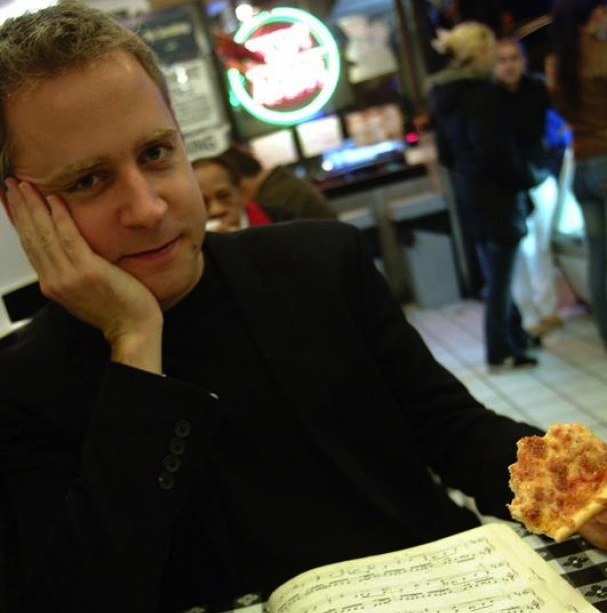 Part Six: 9 pm to 11 pm
Jonathan Biss – Sonata No. 5 in C Minor, Op. 10, No. 1
David Kaplan – Sonata No. 13 in E-flat Major, Op. 27, No. 1, "Quasi una Fantasia"
Natasha Paremski – Sonata No. 17 in D Minor, Op. 31, No. 2, "Tempest"
Louis Schwizgebel – Sonata No. 26 in E-flat Major, Op. 81a, "Les adieux"
Jeremy Denk (pictured, right) – Sonata No. 32 in C Minor, Op. 111