Two Dance Luminaries Take Big Leap with Ballet Next
A pair of dancers associated with two of New York's most prominent ballet companies will appear on stage Monday night. But it won't be with their familiar troupes.
Despite a stalled economic recovery, the two have taken the unusual move of starting their own ballet company. It's called Ballet Next and it premieres at the Joyce Theater. Former New York City Ballet principal dancer Charles Askegard and former American Ballet Theater principal ballerina Michele Wiles are co-artistic directors of the new endeavor.
Both are well known, famous even. Askegard's retirement brought some City Ballet dancers to tears – who, who would partner them now? Aside from his rapt partnering skills and musicality, the dashing 6-foot-4, 42-year-old dancer is also married to writer Candice Bushnell, of Sex and the City fame. Askegard's partner in the new company, Michele Wiles, 31, stunned the dance world this summer as well. The ABT principal dancer announced she would leave the company.
Who leaves one of the top dance companies in the world? In the prime of their career when they're way too young to retire? "I got married and I decided it was time to start a new chapter in my life," explained Wiles.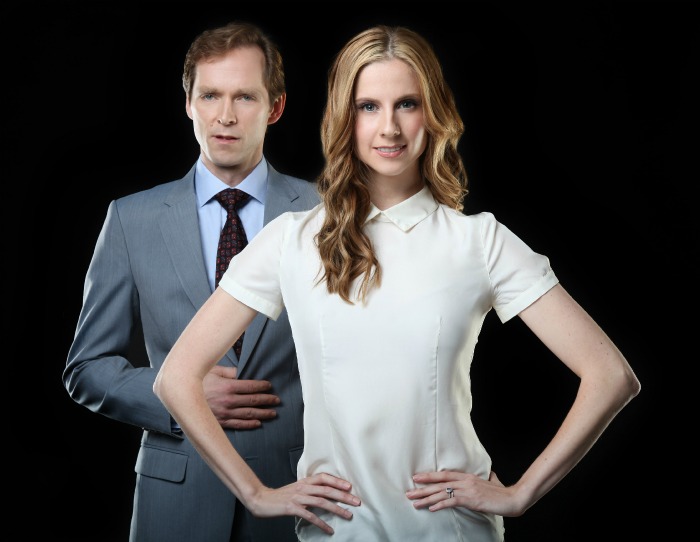 It's quite possible that the man she married stoked her entrepreneurial spirit and kindled the taste for risk. James McCullough is a biotech boy wonder of sorts. He founded biotechnology firm Exosome Diagnostics. The two married in September. Soon after, she started thinking... not baby, but ballet company. "Charles and I started talking about [forming a company], and it felt like the right move for me," said Wiles.
But really, like so many New York ideas, Ballet Next was hatched over shared glasses of wine in the dead of winter. "It all started last January with conversation and some wine... lots of wine," joked Wiles. 
While both enjoyed the stability a major ballet company provides, they craved more freedom. They wanted to set some of their own rules. In a company, "you're there, and your schedule is planned out for you, the choreography is ready, you show up and your only job is to dance," said Wiles. But she says it's more personally fulfilling to take on the responsibility of doing all those things, as well as dancing.
"When you're in a company you are allowed some freedom in performance," said Askegard. "But you don't have freedom to choose what you want to dance, when you perform, how often you perform a ballet," he said. "None of those choices are yours."
The first performance is grounded solidly in classical territory. The evening opens with a Tchaikovsky-inspired program, danced primarily by Wiles and Askegard. It will offer the audience a rare opportunity to see these world-class principals in a much smaller setting. Many will be so close that they'll easily spot the elastics that hold up those pink pointe shoes. The first act includes classical works from George Balanchine and Marius Petipa, including White Swan Suite, The Sleeping Beauty Pas de Deux and Tchaikovsky Pas de Deux.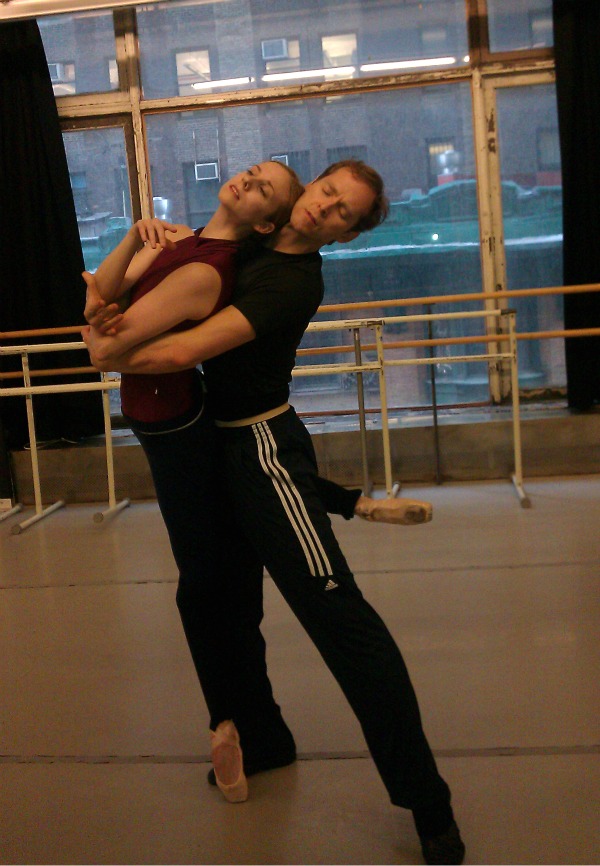 The performance's second half is dominated by more modern works, most choreographed just this year. The program features music from Erik Satie and Max Richter, along with Mozart. A highlight will be the world premiere of Mauro Bigonzetti's duet for Wiles and dancer Drew Jacoby. Set to Vivaldi's trio sonata La Follia, the ballet is primal but polished. Very breathy, as the corps de ballet dancers say. That means, aerobic: the dancers jump, twist and slash through space during a driving melody.
In rehearsal, Wiles threw herself into the music, dancing from the inside out. Sweat collected on her temples – she didn't notice. Toward the end of the ballet, chest heaving, she balanced on one leg, very still, as the other simply points out in front of her. She said it was one of the most challenging sections of the piece. "I get pulled off balance even if I blink," exclaimed Wiles. 
The music for all the pieces was reduced, and will be performed by just six musicians: piano, bass, two violins, cello and viola, and without a conductor. Concert cellist Elad Kabilio leads the live ensemble. "There's usually a distance between musicians and dancers, and we're taking away that separation," said Askegard.
While it will be a small endeavor at first, both dancers emphasized that the company aims toward the highest quality. Guest dancers round out the works with Askegard and Wiles. Most are their famous friends, like Misty Copeland, a soloist from American Ballet Theatre, and Jenny Somogyi, principal dancer with New York City Ballet.
Photo credits: 1) Nir Arieli 2) Janet Babin