Judd Greenstein: Pulsating Complexity with Indie-Classical Populism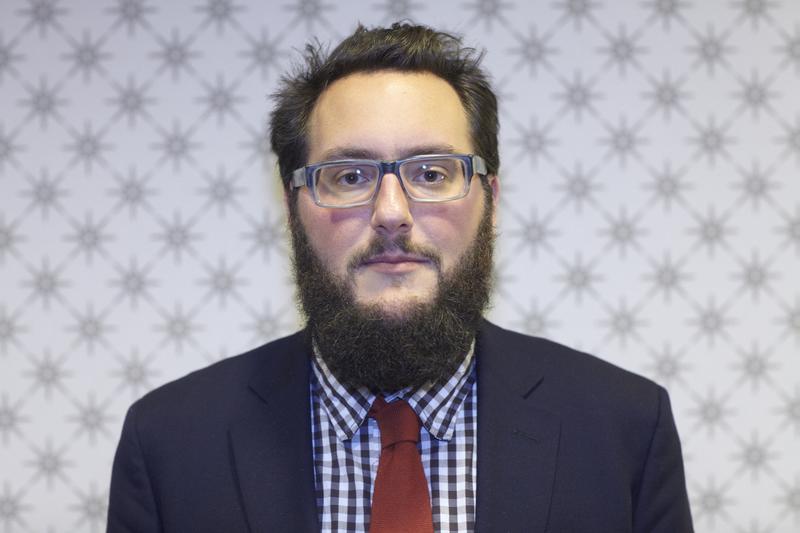 Few composers personify New York's young new-music scene in quite the same way as Judd Greenstein. As a composer, he has been commissioned by the ETHEL string quartet and by the Minnesota Orchestra. New Amsterdam, the label he co-founded with composers Sarah Kirkland Snider and William Brittelle, serves as an umbrella for many of the city's most celebrated young composers and ensembles, including his own NOW Ensemble of new-music virtuosos. In 2011, he inaugurated the Ecstatic Music Festival, bringing together indie rock, jazz and classical music for a series of cross-genre concerts and collaborations.
The obvious model for Greenstein's institution-building is the Bang on a Can collective—Michael Gordon, David Lang, Julia Wolfe—who similarly branched out from composition to create an ensemble (the Bang on a Can All-Stars), festivals, and label (Canteloupe Music). Even the piano/clarinet/flute/bass/guitar instrumentation of the NOW Ensemble is similar to the All-Stars' lineup: trade flute for cello and drums, and NOW becomes BoaC.
This makes sense, since Greenstein rose under the collective wing of the Bangers, studying at their summer institute, serving as copyist on Michael Gordon's dystopian magnum opus Decasia, and eventually bringing NOW to the Bang on a Can Marathon. Greenstein's music bears a slight family resemblance to the Can collective's, as well, influenced by rock and by process music, rhythmically complex and rigorously written.
But Greenstein's voice is utterly his own, far more amiable—even tuneful—and seldom so obsessive or intimidating. His style hints at an admiration for the so-called "Romantic" style of the 19th century, largely alien to the minimalist-meets-modernist aesthetic of BoaC, and a slightly closer kinship to pop.
Greenstein's more democratic style was well suited to his music's sometime political emphasis. In 2005, he joined composers Missy Mazzoli and David T. Little in organizing the Free Speech Zone tour, a series of protest concerts across the Northeast put on by both Little's band Newspeak and NOW, featuring the title piece—Free Speech Zone—by Greenstein.
Since then, his subject matter has turned to focus his Jewish heritage, with pieces like his song Hillula (2006-2008) for Anne-Carolyn Bird, a setting from the Zohar; his Lamenting for choir (2007), which revisits Renaissance settings of the Hebrew alphabet; and most recently, his Yehudim project, a 14-piece voice/synth/guitar/percussion band that premiered a new work, Shlomo—about the King Solomon—at Greenstein's own 2011 Ecstatic fest.