How Classical Music Tuned in with Technology in 2011
The technology industry often finds itself contemplating the future, while the classical music field is overwhelmingly concerned with the past.
But in 2011, a growing number of symphony orchestras, opera companies and individual musicians found that digital technology was an important tool in riding out the considerable economic stresses facing the field. These stories had an impact that should continue to resonate in 2012.
Live Orchestra Webcast Sets a Record: In March, the second concert by the YouTube Symphony Orchestra took place at the Sydney Opera House under the direction of Michael Tilson Thomas. The experimental orchestra, which was the brainchild of Google, featured performers from over 30 countries who auditioned via YouTube videos. The concert featured a medley of classic and contemporary works, often with accompanying videos. According to YouTube, the (heavily promoted) concert was streamed 33 million times to 189 countries, making it the most popular live concert in the site's six-year history.
Spotify launches in the US: Digital music service Spotify finally hit US shores in July, aiming its addictive, free song service at American listeners in the hope that they will then pay for more features. Some 2 million users in Europe had previously signed up to date.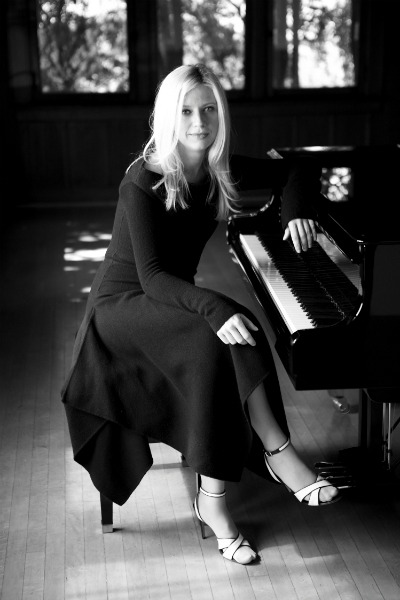 Classical Pianist Finds YouTube Fame: If you've ever done a search on YouTube for Beethoven's Moonlight Sonata or Chopin's 24 Etudes, chances are you've encountered a clip of Valentina Lisitsa. The Ukrainian pianist has become the most popular classical pianist on the video-sharing Web site, with her homemade performance clips racking up more than 35 million views and 45,000 subscribers. As a promotional tool, the videos paid off: Lisitsa has a growing slate of concert dates, including a recital at Royal Albert Hall set for June 2012.
Creating a 'Virtual' Choir Meanwhile, choral composer Eric Whitacre created a choir that allowed lone choristers from Lebanon, Kazakhstan and Madagascar to join 2,049 other singers from 50-plus countries in a performance of Whitacre's composition Sleep. Participants filmed themselves and uploaded their parts individually. After some mammoth data crunching by Whitacre's team, a single track emerged containing all 2,052 voices and a video montage using submitted footage.
New York Philharmonic's Digital Trip through History: The Philharmonic hit some road bumps this year, including a public backlash after it cancelled its summer parks concerts and tough contract negotiations with its musicians. The orchestra also unveiled its digital archives, a repository of scores, documents, letters, program books, audio recordings and photos. Covering the years 1943-1970, it includes documents like a memo detailing Leonard Bernstein's salary negotiations in the early 1960s. Also in 2011: conductor Jeffrey Kahane used an iPad as a score to lead the Philharmonic in a Mozart symphony.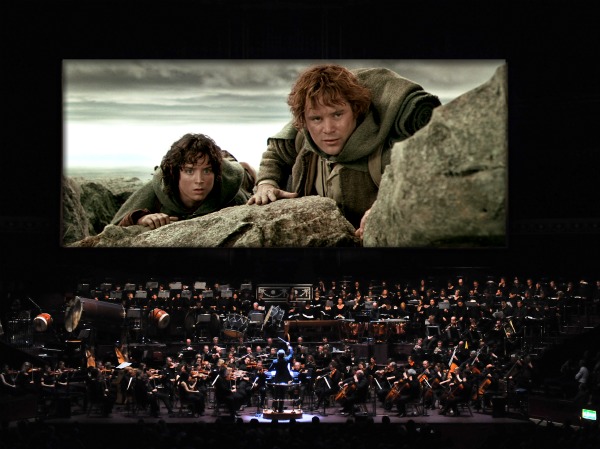 Embattled Orchestras Embrace Screens Big and Small: The Detroit Symphony emerged from a bitter six-month strike in April by presenting the first live HD webcasts by an American orchestra. The series has attracted 25,000 viewers in 35 countries so far, according to the orchestra. Meanwhile, the Philadelphia Orchestra, which declared Ch. 11 bankruptcy in April, outlined a strategic plan that places greater emphasis on reaching wider audiences by adding multimedia elements at its concerts. And just last week, the struggling Colorado Symphony Orchestra announced it will try out video screens in the concert hall to put on a more welcoming face.
Opera in 3-D: In February, the English National Opera presented what it called the "world's first live 3-D opera television broadcast" for Donizetti's Lucrezia Borgia on February 23. At the same time, the Royal Opera House's production of Bizet's Carmen was beamed into theaters across the US in 3-D. Not to be outdone, the Metropolitan Opera has said Robert Lepage's production of Siegfried next year will feature 3-D technology as part of its digital video projections. According to the company the new technology will "create an enhanced sense of theatrical realism for Siegfried's forest dwelling." If it worked for "Avatar," goes the theory...
Concert Halls Add Twitter Sections: Some orchestras sought to clamp down on mobile phones in the concert hall. The Cincinnati Symphony Orchestra established "TweetSeats," a section where audience members can bring out their iPhones, Androids and tablets and Tweet along with the music. The experiment allows audience members to follow a play-by-play thread of information about a performance and share their own insights. Other orchestras to try this tact include the Indianapolis Symphony and the Pacific Symphony in Orange County. Undoubtedly, it will be divisive for some time to come.
Photo credits: 1) Valentina Lisitsa (Sam Jones) 2) The Lord of The Rings Symphony