Firsts and Lasts
Saturday, January 07, 2012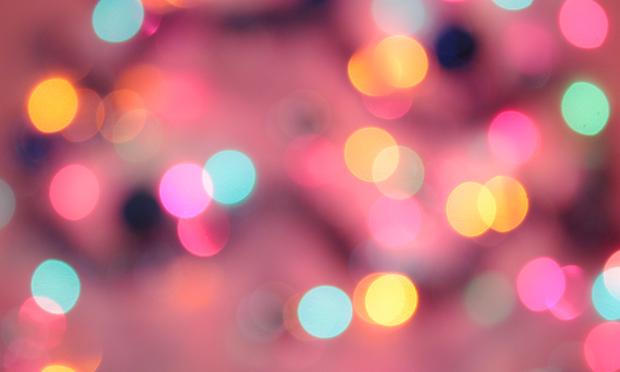 (flickr/penelopejonze/flickr)
New Years Eve has passed and with the New Year comes a sense of renewal. It brings to mind other firsts and lasts in life: There are last calls, last songs, last dances. There are also first kisses, first grades, first loves, first places, the first record we ever bought...
All these things are continual life experiences that start and stop.  So, tonight on the show we explore these firsts and lasts.
Last Song by Meredith Monk evokes renewal in an abstract yet transparent song.  The eclectic mix of Glenn Gould, Robert Een and Osvaldo Golijov thread together a tapestry of instruments as well as innovative dreams and hopes. Amazing Grace sends us off soaring into a blank canvas.
Farewell to 2011 and let us welcome the first of the New Year.
Amazing Grace
Mark O'Connor
Colorado Symphony Orchestra
Marin Olsop, conductor
Mark O'Connor, violin
Omac Records
Last Song
Meredith Monk
Meredith Monk, voice and piano
ECM
Schwanengensang: 'Die Taubenpost,' D. 957 (Carrier Pigeon)
Franz Schubert
Wolfgang Holzmair, baritone
Imogen Cooper, piano
Philips
Easy Winners
Scott Joplin
Canadian Brass
CBC
String Quartet No. 1: "Between the National and the Bristol"
Gavin Bryars
Balanescu String Quartet
Argo
Youth Without Youth: Last Walk to Cafe Select
Osvaldo Golijov
Bucharest Metropolitan Orchestra
Radu Popa, conductor
Deutsche Grammophon
The Seven Last Words: Sonata IV, Largo
Franz Joesph Haydn
Le Concert des Nations
Jordi Savall, conductor
Rafael Taibo, recitation
The First Time Ever I Saw Your Face
Ewan MacColl
Roberta Flack, piano, vocals
Atlantic
Well Tempered Clavier, Book 1: Prelude and Fugue No. 1 in C Major, BWV 846
Johann Sebastian Bach
Glenn Gould, piano
CBS/Sony
Photo Shoot
Robert Een
Robert Een, voice, cello, Chinese gong
Jeff Berman, lap dulcimer, vibraphone, marimba, percussion
Bill Ruyle, hammer dulcimer, Tibetan singing bowl
Innova
Fantasie for Oud and String Quartet
Simon Shaheen
Simon Shaheen, oud
Mark Pisconoff, violin
Ashley Horne, violin
Midhat Serbaji, viola
Tomas Ulrich, cello
Jamie Haddad, mongolian frame drum
String Quartet No. 16 in F, Op. 135
Ludwig van Beethoven
Takacs Quartet
London/Decca
Last Round
Osvaldo Golijov
St. Lawrence String Quartet
Ying Quartet
Mark Dresser, bass
The WQXR e-newsletter. Show highlights, links to music news, on-demand concerts, events from The Greene Space and more.