Celts and Christians Collide in Tarik O'Regan's Irish Colloquy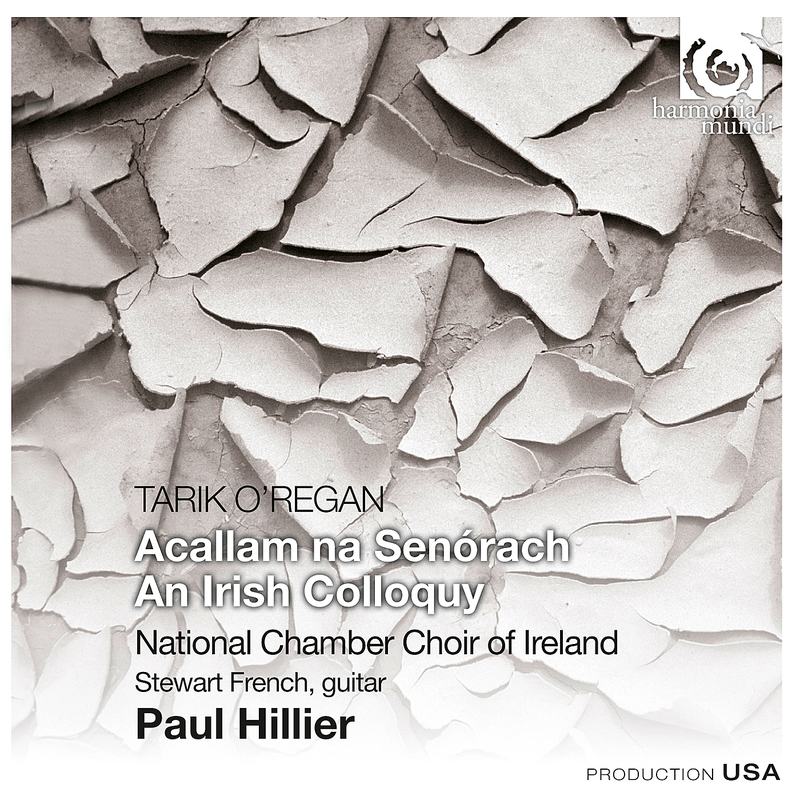 With a percussive, lightly underscored Prologue and an equally sparse, ethereal Epilogue, Tarik O'Regan's Accalam Na Senórach/An Irish Colloquy ascends and recedes with all the misty mysteries of the Emerald Isle.
O'Regan, a composer born in London to an Algerian mother and father of Irish heritage, embraces both sides of his lineage in this full-length choral work based on the eponymous medieval Middle Irish narrative, which allows the sacred and secular to coexist more or less peacefully yet dramatically. Middle Irish survives in the linguistic setting, adding to the dreamy and ancient aspect of the work (there is also the incorporation of the bodhráin, the traditional Irish frame drum, to lend added atmosphere).
Yet it's in the contemporary contexts of the work that Acallam na Senórach thrives. Tribal and clanlike instincts are omnipresent in drums and language, but there are moments courtesy of Stewart French on the guitar—evocative namely of the underworld and, at times, O'Regan's own Northern African and Arabic heritage—that sound almost like outtakes from a Bill Frisell album. It subtly sets the scene for the various volleys between paganism and Christianity, refracted through the central story of St. Patrick's interactions with mythical Celtic heroes Caílte and Oisín.
The voice is a middle ground, the instrument all sides of this cultural coin have in common. And it's here that O'Regan shines, at times literally. Under Paul Hillier, the National Chamber Choir of Ireland gleams soprano and tenor top notes, mezzo birdcalls and craggy bass and bass baritones. The end result is a winding aural landscape worthy of Éire's patron saint himself. Like a good whiskey, rhythms and textures of sections like "Cas Corach," "Niam" and "Fian Paternoster," with their bright energy and nods to the choral traditions of Britten and John Rutter, stick with you long after the last drop.