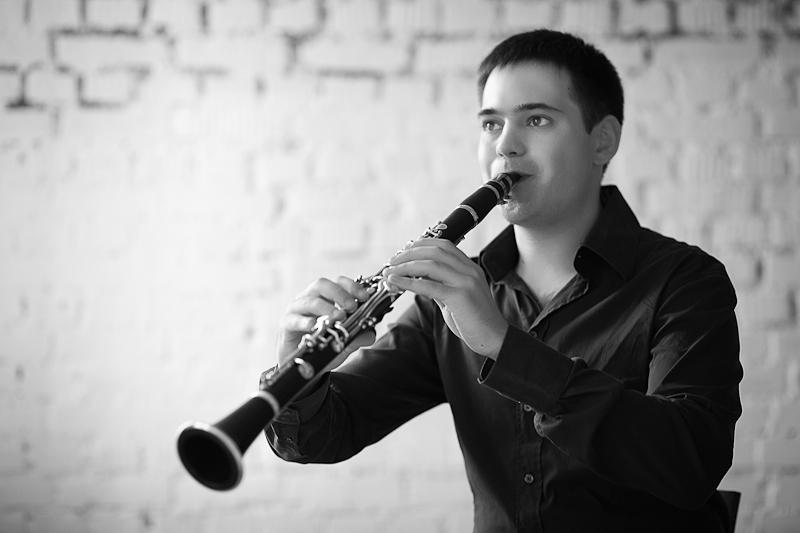 Clarinetist Stanislav Chernyshev came from St. Petersburg to study at the Curtis Institute in Philadelphia. Host Bob Sherman heard him last summer at the Summit Music Festival in Purchase, N.Y., and was blown away.
Chernyshev visited the Young Artists Showcase studios this past November and performed a wide variety of international pieces from Russia and France, with some American influences as well. His pianist-collaborator is Alexander Timofeev from Moldova (former USSR), who also brought a couple of his own compositions.
Closing out the program is a preview of next week's guest artist: violist Jennifer Stumm on a movement from Bruch's Eight Pieces for Clarinet, Viola and Piano.
Program details:
Ilya Dimov: Blues.
Debussy: Premiere Rhapsodie.
Timofeev: Two portraits: Helen and Cynthia.
Bizet / Rosenblatt: Carmen Fantasy.
Rodion Shchedrin: Playing Rossini.
-- Stanislav Chernyshev, clarinet; and Alexander Timofeev, piano.
Bonus: Preview of a movement from next week's show
Bruch: Eight Pieces for Clarinet, Viola and Piano.
-- Jennifer Stumm, viola; Tanya Bannister, piano; and Anthony McGill, clarinet.