Barcelona Opera House Latest Victim of Financial Crisis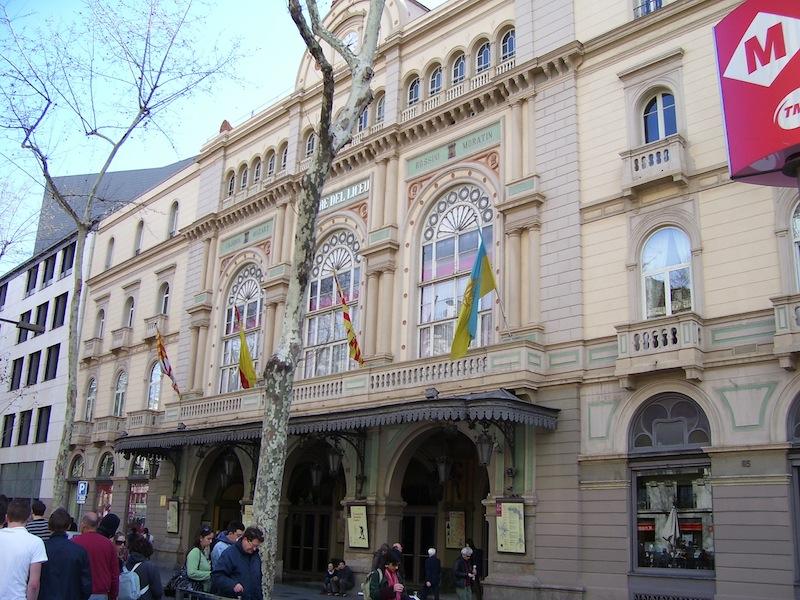 The Gran Teatro del Liceu, Barcelona's opera house, has become the latest victim of the economic crisis hitting Spain as it announced it will close for two months in a bid to cut costs.
The theater is running a deficit of 3.7 million euros ($4.87 million) after cutbacks in government subsidies and a drop in sponsorship. It will cancel 27 performances of seven shows between March 20-April 10 and June 5-July 8.
The theater says ticket-holders will be reimbursed but the closure will mean temporary layoffs among many of the opera house's 395 workers.

The news comes on the heels of the Dec. 15 shuttering of the Niemeyer Center for the Arts in Aviles, in Northern Spain, just nine months after it opened. A massive, high-profile performing arts center designed by the renowned Brazilian architect Oscar Niemeyer, it was part of a nation-wide building boom, which now sees Spain in a dire financial crisis.
In an interview with NPR in December, Joan Picanyol, the Niemeyer's deputy director, said the the fate of the arts complex could be an omen of what could happen across Spain, as conservative politicians cut funding for the arts and other big public projects.
Spain is currently grappling with 23 percent unemployment, by far the highest rate in Europe. Northeastern Catalonia, whose capital is Barcelona, has also been particularly hard hit by the country's downturn. 
The Liceu is no stranger to turmoil. Since its founding in 1847, it has survived anarchist bombings, two major fires, management turmoil and a major financial crisis in the 1970s.
With the Associated Press