Realism vs. Racism: Opera's Casting Call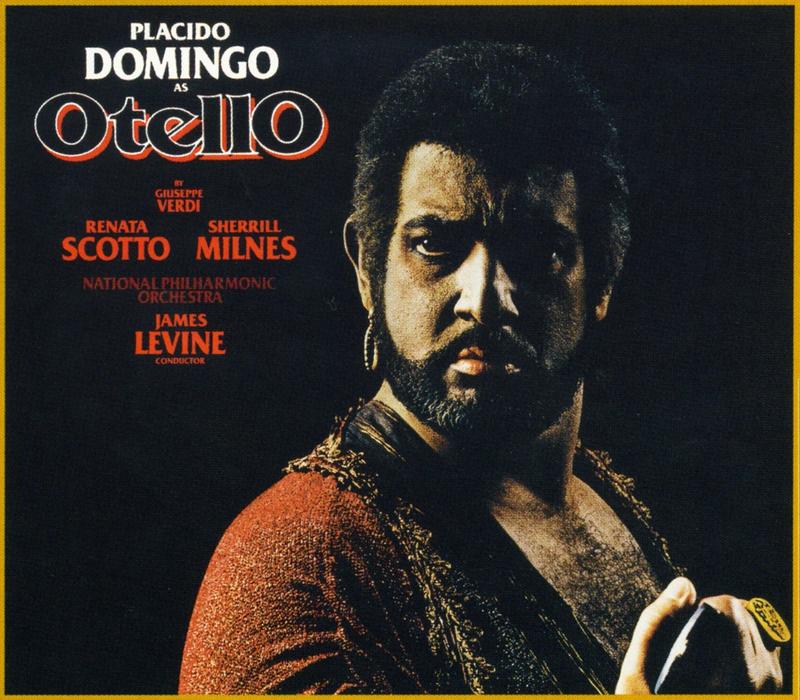 Some of my African-American friends like to remark, only partially in jest, that February was designated as Black History Month because it is the shortest month of the year. With 2012 being a leap year, there will be an extra day to acknowledge the immense contributions African-Americans have made to the United States.
I suppose the notion of a special month set aside to recall the struggles and triumphs of black people is important, but only if it can be a springboard to recognize these facts every day of the year. I had a similar reaction in 2007 when the U.S. Postal Service issued a commemorative stamp honoring Ella Fitzgerald as part of a series called Black Heritage. It struck me that this choice served to diminish the singer. Ella Fitzgerald was an American institution, one of the greatest musicians our nation ever produced. To honor Fitzgerald by limiting her to her skin color, and some of the cultural implications that brings, is to separate her from the mainstream and the full recognition she deserves.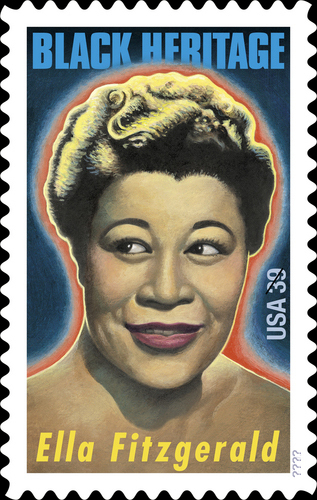 Three recent events have impelled me to think about opera and persons who are descendants of the African diaspora. The first was the arrival in New York of a Broadway show called "The Gershwins' Porgy and Bess," which is much more of a pastiche than the richly complex The Enchanted Island at the Met. Anyone who knows and loves the whole opera by George and Ira Gershwin and Dubose Hayward will recoil at how much has been cut and changed in this adulterated version. It is musical and dramatic Swiss cheese. Howard Kissel's pitch-perfect review entirely reflects my opinion of this new version.
The second occurrence was the death a few days ago of Camilla Williams, an African-American soprano whose groundbreaking 1946 debut as Madama Butterfly at the New York City Opera preceded by nine years the historic debut of Marian Anderson (as Ulrica in Un Ballo in Maschera) at the Metropolitan Opera. Who remembers Williams's contribution? It was noted in an obituary in The New York Times that, "Though she was far too well mannered to trumpet her rightful place in history, her relegation to its margins caused her great private anguish."
With these two events in my thoughts, I came across an early copy of "Blackness in Opera," (University of Illinois Press) a collection of a dozen scholarly essays that will be published in March. Edited by Naomi André, Karen M. Bryan and Eric Saylor, each of whom contributed an essay, this book is an important contribution to a topic that has had little fresh thought and coverage.
Some of the essays address issues such as "From Otello to Porgy: Blackness, Masculinity, and Morality in Opera" and the many depictions of people "of color" in operas by composers of all races. One of the many thorny issues that is touched upon by several writers is "blacking up," the stage practice in which performers (usually but not always Caucasian) apply heavy makeup to play leading roles such as Otello and Aïda. These two Verdi characters are grand and noble and, in the composer's time, there were almost no dark-skinned singers around who could be cast in them. In their introduction, the editors wrote:
"The opera stage is perhaps the only space in American culture today where such overt racial imitation is routinely performed without comment or query. Such a practice is all the more unusual when one recalls that the other major historical forum for blackface portrayals in America --a nation where race occupies a uniquely problematic cultural position-- was the minstrel show, a locus for the establishment and reinforcement of the many negative stereotypes aimed at African-Americans (for example, as lazy, ignorant, violent, hypersexualized, conniving buffoons)."
An inevitable question -- delicate but crucial -- comes to mind: Should casting of opera roles be based on the color of one's skin or the ability to play the role? If the roles are full and complex, rather than ones that use stereotypes to make the characters subjects of ridicule and revulsion, does stage makeup lend credibility or detract from believability? The short answer is that it depends on how else the performer in question approaches the creation of the character.
Reading this book brought to mind a couple of memories about stage makeup I have seen in my operagoing life. In the spring of 1976 I visited Budapest, then very much behind the Iron Curtain. One night I attended Così fan tutte in a performance that made mush of the Italian language and suppressed much of the jaded and subtle wit in Mozart and da Ponte's opera, turning it into a G-rated sex farce. 
The next night, I attended one of the most bizarre performances of my life. It was Porgy and Bess, sung in Hungarian with local singers in blackface. The music kept its power and the singers attempted to portray the characters sympathetically, but they clearly had no cultural context in which to do this. The estate of the Gershwin family always controlled tightly the rights to performances (and presumably authorized the bowdlerized version now on Broadway) with one of the chief provisos being that the roles of black characters be played by black people. That has been an accepted standard, but apparently no one told Communist Hungary.
The other memory was more recent. In 1990, the Met did a new production of Un Ballo in Maschera, directed and designed by Piero Faggioni. He caused quite an outcry when he suggested that black cast members apply "whiteface" to become more plausible as the Swedish characters. He insisted that he was not being racist or prejudiced, stating that just as fair-skinned performers would use makeup to play Aïda or Otello, dark-skinned singers would do the same to be more plausible as whiter characters. While this is technically accurate on purely visual terms, it was wildly insensitive in a cultural context. Ultimately, the black performers in Ballo did not wear the white makeup, but some wore white wigs as their 18th-century characters might have. This too can be seen as being part of a cultural context. If a dark-skinned man becomes a solicitor in London or certain nations that were part of the British Empire, he might wear a white wig because it is customary to do so.
Makeup, when used sensitively and as part of a larger effort to find human truth in characters rather than using it "at face value," does have its place. Perhaps the finest performances of the countless Verdi Otellos I have seen were those at the Met and in London that starred Plácido Domingo in the title role and Kiri Te Kanawa as Desdemona. Domingo is a handsome fair-skinned Spaniard and Te Kanawa is a gorgeous New Zealander whose background includes fair-skinned Anglo and dark-skinned Maori. Both are also spectacular singers and truthful actors. The tenor applied dark makeup and a wig while the soprano wore a blonde wig and used a discreet amount of makeup that (under stage illumination) brought light to her face rather than making it lighter. Watch Te Kanawa in the "Willow Song": 
Now watch, and listen, to two great African-American sopranos sing the same music, plus the "Ave Maria." Shirley Verrett sings in concert but creates a full portrayal.
(Also see here.) Leontyne Price made a gorgeous studio recording of this music and also performed it live. The color of their skin has nothing to do with the plausibility of their interpretations, don't you think? This is because they are great artists.
I have seen Otellos of every hue. In the early years (and, as directed often by Franco Zeffirelli), Domingo had darker skin and tightly curled hair. Compare him in 1976 and 1992. Mario del Monaco was quite dark in a 1954 film.  This video includes still photographs of Jon Vickers as a very black Otello in the 1960s. Vickers was quite light in 1978 when he and Renata Scotto gave phenomenal musical and dramatic performances.
Of course, blackness (or any other pigmentation) is more than skin-deep. People of all hues, especially in multi-racial societies, develop a self-image and a sense of others based on a whole series of political, religious and personal values. Even the most tolerant, open-minded person incorporates the idea, if not the practice, of racism. Things are getting better, but we still have far to go.

In the second article of this series, more about Blackness in Opera as experienced by composers, singers, individual opera characters, and audiences.