Music Director Alan Gilbert and Composer-in-Residence Magnus Lindberg are taking the New York Philharmonic somewhere it hasn't gone before with CONTACT!, a new series featuring world premieres from seven composers on the international contemporary music scene.
The first concerts take place tonight at Symphony Space and December 19 at the Metropolitan Museum of Art and feature New York Philharmonic commissions from Marc-André Dalbavie, Arthur Kampela, Arlene Sierra, and Lei Liang. The second series debuts in April and will spotlight composers Nico Muhly, Matthias Pintscher, and Sean Shepherd.
Q2 is celebrating the New York Philharmonic's commitment to living composers with multiple broadcasts of both inaugural concerts, as well as with a special focus on the music of the seven featured CONTACT! composers. Listen to Q2 on iTunes or here to explore the sonic worlds of these new, exciting composers.
Q2 will also host a forum of reactions to CONTACT! from the many New York new music bloggers attending the event. Check here to read their reactions.
Hear the first CONTACT! broadcast this Tuesday, December 22 at 7PM with an encore presentation Sunday, December 27 at 2PM and hear more from the CONTACT! composers all this week and next on Q2.
---

Marc-André Dalbavie's compositions have been performed world-wide for over 20 years. His pursuit of discovering new colors in music brought him to the Paris Conservatory to study composition, and later conducting with Pierre Boulez. He's composed for symphony orchestras around the world, crafting his music for the ensembles and concert spaces where his works are performed.
Listen to an excerpt from Dalbavie's Rocks Under the Water with the Monte Carlo Philharmonic Orchestra:
Hear the full interview between Linberg and Dalbavie, as recorded live at Symphony Space:
---

Arlene Sierra's music has been performed all over the world by top-caliber groups like the Tokyo Philharmonic and London Sinfonietta. Upcoming projects include premieres of a piano concerto with Huw Watkins and the BBC National Orchestra in Wales, and her first opera, Faustine. Sierra has studied with composers Oliver Knussen and Louis Andriessen.
Watch Arlene Sierra describe her piece in this video from the New York Philharmonic »
Hear the full interview between Lindberg and Sierra, as recorded live at Symphony Space:
---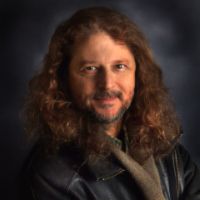 Arthur Kampela is recognized equally as a composer and virtuoso guitarist from Brazil. His compositions revolve around crossing genres with forms like samba, jazz, musical theater, and contemporary styles, and he has also developed new playing techniques for various acoustic instruments.
Watch Arthur Kampela describe his piece in this video from the New York Philharmonic »
Listen to an excerpt of Kampela's Nosturnos perfromed by pianist Jenny Lin:
Hear the full interview between Lindberg and Kampela, as recorded live at Symphony Space:
---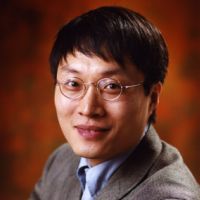 Lei Liang not only researches and preserves traditional Asian music, but has received commissions from groups like the Taipei Chinese Orchestra and Chamber Music America, as well as the Ying and Shanghai Quartets. He has composed for pianist Stephen Drury and pipa virtuoso Wu Man, and also teaches at the University of California, San Diego.
Listen to an excerpt of Liang's Gobi Gloria performed by the Ying Quartet:
Hear the full interview between Lindberg and Liang, as recorded live at Symphony Space: