Maximum Reich: Mallet Quartet
On December 6th at the Palace of the Arts (Budapest, Hungary), the Amadinda Percussion Group led by Zoltán Rácz gave the world premiere of Steve Reich's Mallet Quartet. The concert also included his Daniel Variations and Music for 18 Musicians featuring the UMZE Chamber Ensemble and Schola Cantorum Budapestiensis.
Mallet Quartet was co-commissioned by Stanford Lively Arts and will receive its U.S. premiere with So Percussion at Stanford University in California on January 9th. Q2 is pleased to offer a special presentation of this recent live recording.
Listen to Maximum Reich this Wednesday night, December 16th, at 9pm to hear a special presentation of Mallet Quartet, as recorded live in Budapest.
This special presentation is due to the generous support of Stanford Lively Arts and the Palace of the Arts (Budapest).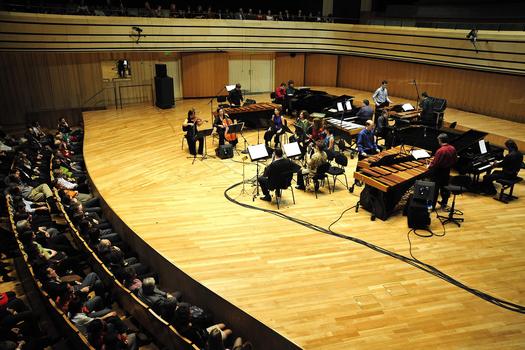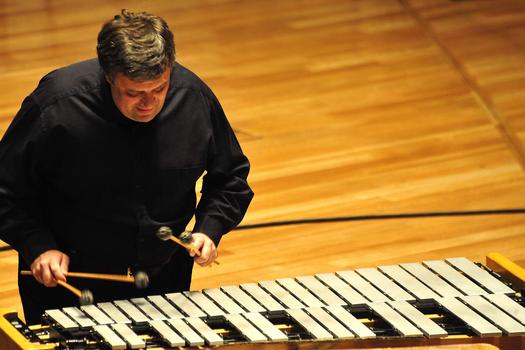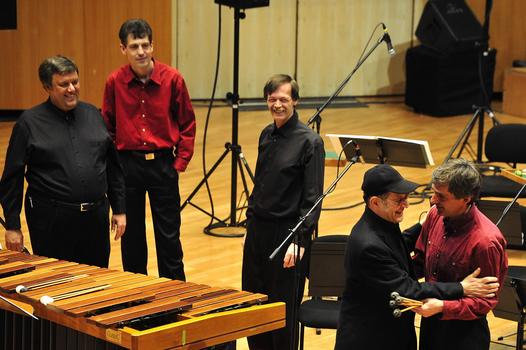 of