Classical Music as Mood-Setting Device in Cinema
As a rule, classical music in films is used as a shorthand: Handel or Vivaldi indicates that the stuffed shirts have arrived, Beethoven's "Ode to Joy" announces that Armageddon may be just around the corner and Wagner is a safe bet that trouble is brewing. Anytime an aria by Verdi or Puccini is heard, it's likely someone will be stabbed, raped, murdered or obsessively stalked.
Now a five-CD box set, "Classical Hits of the Cinema," reminds us that classical music has long been intrinsic in helping filmmakers tell stories, create characters and add atmosphere. And most tellingly, the art form is not simply used to exude class, luxury or sophistication.
Among the set's highlights: We're invited to remember how the cannibalistic killer Hannibal Lecter (played by Anthony Hopkins) pursued his grisly work amid the measured piano notes of the 25th of Bach's Goldberg Variations. Or recall how the hooligans in Stanley Kubrick's 1971 "A Clockwork Orange" pursued their agenda of ultra-violence to the strains of Beethoven's "Ode to Joy." And there's 1979's "Apocalypse Now," where the "Ride of the Valkyries" is played over American helicopter-mounted loudspeakers during their assault on a Vietnamese village.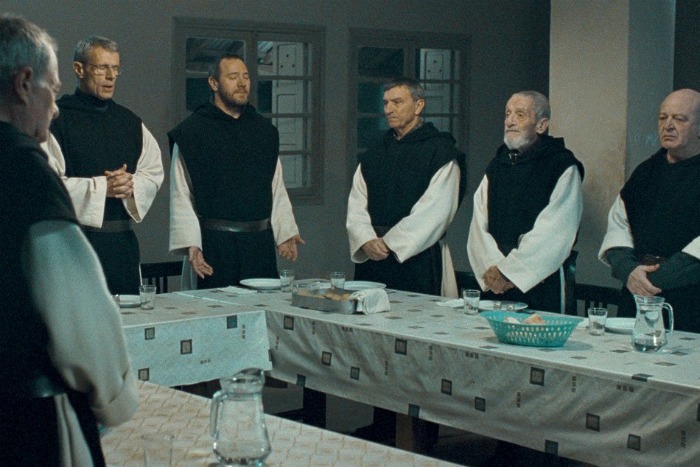 There are also plenty of scenes where classical music sets the stage for heroism and epic sentiments. There's "Philadelphia," the 1993 drama about AIDS, with its prominent use of "La mamma morta," the rapturous aria from Andrea Chenier. More recently, "Of Gods and Men," the 2010 French tale of Christian monks peacefully coexisting in Algeria until the arrival of fundamentalists, has a pivotal scene marked by the second movement of Beethoven's Seventh Symphony (right). And "The Pianist" (2002), the story of a Polish Jewish musician who struggles to survive the destruction of the Warsaw ghetto of World War II is made personal through Chopin's Nocturne No. 20 and Ballade No. 1.
The set features classical highlights from a mix of independent and blockbuster films, plus a full CD of cues by actual film-score composers, from Enio Morricone to Howard Shore. It should be noted that most of these performances were not drawn from the original soundtrack albums to these films, but the connections are clear and numerous nonetheless.
What's your favorite movie scene using classical music? Tell us about it below and join WQXR hosts and producers for our live Oscar chat during the Academy Awards on Sunday night. The chat starts at 8 pm at WQXR.org.
Classical Hits of the Cinema
Various artists
EMI
Available at Arkivmusic.com