American Mavericks Festival: Overview
Q2 Music celebrates America's great iconoclastic composers this March, when San Francisco Symphony music director Michael Tilson Thomas brings his "American Mavericks" tour to New York. For three full weeks (March 8–30), Q2 Music presents a wide range of special programming — from a trinity of new-music hosts to live concerts to composer profiles to treasures from the WQXR and WNYC archive— with a crowning live event "American Mavericks: Music and Conversation with Michael Tilson Thomas" on March 26 at The Jerome L. Greene Performance Space. 
The festival also includes Tilson Thomas hosting a weekday show, contemporary music icons such as David Byrne and Zoe Keating sharing their own "American Mavericks" playlists, and select American Mavericks concerts – including Alarm Will Sound and JACK Quartet - recorded for on-demand listening.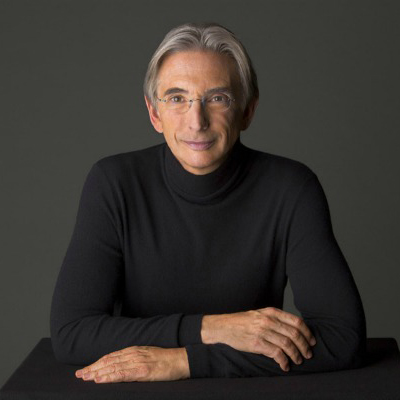 AN EVENING OF MUSIC AND CONVERSATION WITH MICHAEL TILSON THOMAS
On Monday, March 26 at 7 pm, ET, Q2 Music presents a live videocast with the acclaimed conductor. Guests including Pulitzer Prize-winning composer John Adams, pianist Jeremy Denk, the St. Lawrence String Quartet, and others will join Tilson Thomas for performances and conversation exploring the works of Charles Ives and other American originals, including Adams himself. Q2 Music's Nadia Sirota and WQXR's David Garland will host the event, which will take place at The Greene Space at WQXR. Tickets available at www.thegreenespace.org.
AMERICAN MAVERICK HOSTS
MTT AT THE TURNTABLES
Weekdays at 10am and 5pm ET
Each weekday, Michael Tilson Thomas will host twice daily at 10am and 5pm ET. Focusing on the San Francisco Symphony's featured line-up of 17 game-changing composers including Charles Ives, Lou Harrison, Aaron Copland, Morton Feldman, John Cage, and John Adams, Tilson Thomas's hosted hours present the pioneering conductor's own insights alongside exclusive archival recordings from the San Francisco Symphony's storied history of promoting adventurous, cutting-edge American composers. Also included will be freshly-minted live concert recordings from this year's American Mavericks tour.
Q2 Music's American Maverick Festival features regular hosted hours from three titans of contemporary music: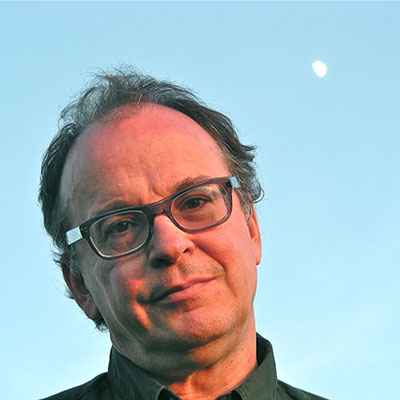 PHIL KLINE
Weekdays from 8-10am (repeats 6-8pm)
Phil Kline is a composer who makes music in many genres and contexts, from experimental electronics and sound installations to songs, choral, theater, chamber and orchestral music. Kline is currently working on an opera, Tesla in New York, in collaboration with writer-director Jim Jarmusch, and Out Cold, a song cycle for Theo Bleckmann and ACME.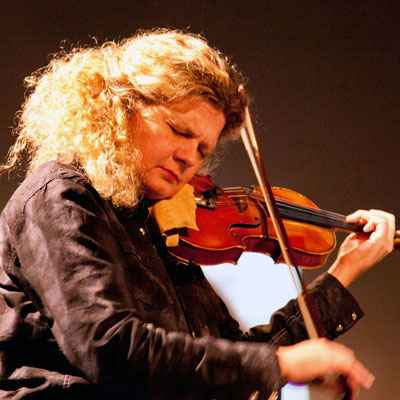 MARY ROWELL
Weekdays from 12-2pm (repeats 9-11pm)
Considered by critics to be one of the most important and exciting performers on the contemporary scene today, the violinist Mary Rowell cannot be classified. Known for her work with the Grammy Award-winning Tango Project, the indie band The Silos and pop icon Joe Jackson, she has carved an indelible place in the contemporary classical music world with the post-classical quartet ETHEL of which she is co-founder.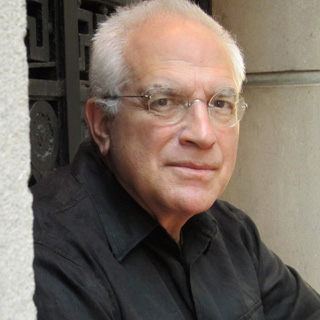 FRED SHERRY
Weekdays from 3-5pm (repeats midnight-2am)
A pioneer and a visionary in the music world, cellist Fred Sherry has introduced audiences on five continents and all fifty United States to the music of our time through his close association with today's composers. Elliott Carter, Mario Davidovsky, Steven Mackey, David Rakowski, Somei Satoh, Charles Wuorinen and John Zorn have written concertos for Sherry which he has performed with orchestras around the world.
HAMMERED!
Weekdays at 11am (repeats 11pm) 
Q2 Music's show Hammered! - celebrating the breadth of keyboard music - is proud to welcome three acclaimed and outspoken proponents of contemporary music as pianists-in-residence for the three full weeks. Host Conor Hanick welcomes for week one (March 12-16) the fearless, performance artist-pianist Kathleen Supové; week two (March 19-23), the former Bang On A Can and current TwoSense pianist, Lisa Moore; and week three (March 26-30), the omniverous, powerhouse pianist and blogger, Jeremy Denk.
Q2 Music hosts Nadia Sirota and Olivia Giovetti return in April at the conclusion of American Mavericks.
LIVE WEBCASTS AND RECORDED CONCERTS

On Tuesday, March 20 at 7:30 pm, Q2 Music's celebration of maverick American composers continues with a live audio webcast of Dan Deacon from New York's Merkin Concert Hall, presented as part of the Ecstatic Music Festival. The young New York-born composer and electronic musician is celebrated for his interactive live shows. Following last year's sold-out event, Deacon returns to Merkin with a series of new works for two chamber groups: NOW Ensemble, dubbed "a deft young group gaining attention" (New Yorker), and the "outstanding" (New York Times) Calder Quartet.
Q2 Music will record Carnegie Hall's American Maverick Neighborhood Concerts for on-demand streaming. These shows include:
March 18: 20-member chamber orchestra Alarm Will Sound plays John Cage and Edgard Varèse at Manhattan's Abrons Arts Center
March 18: violinist Jennifer Koh performs John Adams, Missy Mazzoli and Lou Harrison at the Brooklyn Public Library
March 23: pianist Lisa Moore gives a solo recital at the LaGuardia Performing Arts Center
March 25: the trailblazing JACK Quartet and composer/guitarist Steve Mackey present music by Charles Ives, Ruth Crawford Seeger and Mackey himself at the Abrons Arts Center.
This schedule is subject to change and artist approval. Additional concerts might also be added.
FEATURES AND SPECIAL PROGRAMMING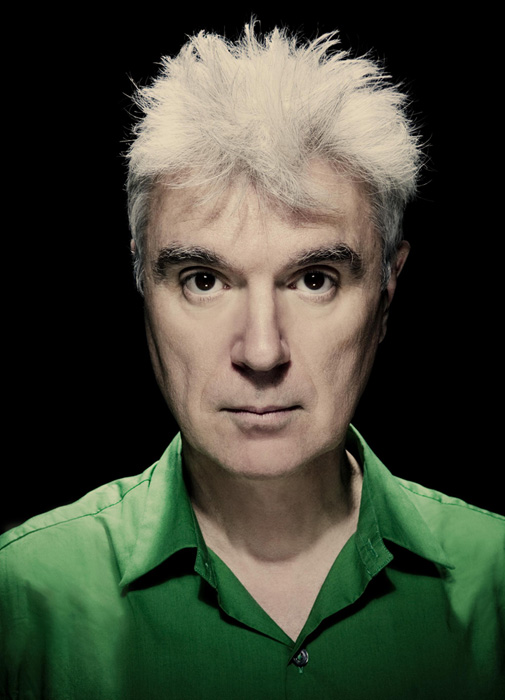 MAVERICK MIXTAPES
Weekdays at 2 pm; archived online at q2music.org/mavericks/ 
The feature presents playlists from renowned artists both within and outside of the world of "classical" music. Each day, a new musician will curate an hour's worth of his or her favorite maverick composers' music. Featured artists include David Byrne (pictured left), composer and founding member of the Talking Heads; Brooklyn-based quartet So Percussion; Canadian cellist Zoë Keating, Alarm Will Sound and Brooklyn Philharmonic conductor Alan Pierson; plus Jherek Bischoff, Tyondai Braxton, Dave Douglas, Sam Hillmer, Son Lux, Padma Newsome, Owen Pallet, Richard Reed Parry, Alex Somers, Shara Worden, The National's Bryce Dessner and many more.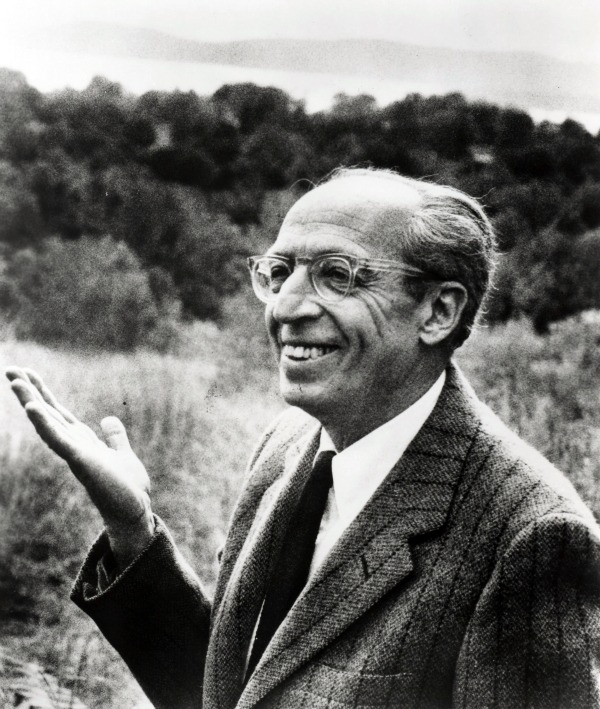 FROM THE ARCHIVES
Weekdays at 7 am and 8 pm; archived online at q2music.org/mavericks/  
Q2 Music will present archival interviews with maverick luminaries such as Aaron Copland (pictured left), Harry Partch, Conlon Nancarrow, Henry Cowell, Lou Harrison, John Cage, and many more, drawn from the archives of WQXR and WNYC. Highlights include 1985 Meet The Composer with Aaron Copland and John Cage; a 1973 Composers Forum with Lukas Foss; a 1952 David Randolf interview with Henry Cowell; among others. 
COMPOSER-HOSTS: COMPOSERS IN THEIR OWN WORDS
Throughout the festival; archived online as part of Q2 Music's Composer Portals 
Q2 Music will also stream exclusive introductions from a star-studded roster of maverick American composers including Steve Reich, "our greatest living composer" (New York Times); the experimental vocalist-composer-filmmaker, Meredith Monk (pictured left); David Del Tredici, father of the neo-Romantic movement; David Lang, co-founder of Bang on a Can; Ingram Marshall and Tyondai Braxton; plus Timothy Andres, Derek Bermel, Aaron Jay Kernis, Sebastian Currier, Judd Greenstein, Scott Johnson, Phil Kline, Lowell Liebermann, Nico Muhly, Missy Mazzoli, Paul Moravec, Angelica Negron. Composers in Their Own Words will be devoted to today's leading American composers sharing insights about their own seminal works.
American Mavericks on Q2 Music Production Credits
Producer: Alex Ambrose
Assistant Producer: Hannis Brown
Hosts: Phil Kline, Mary Rowell, Fred Sherry
Special thanks to Kevin Mayner, Yuki Numata, Andy Lanset and Marcos Sueiro Bal at the New York Public Radio Archives, and the staff at San Francisco Symphony