Scott Johnson: Pioneering 'Speech-Melody' and Hybridism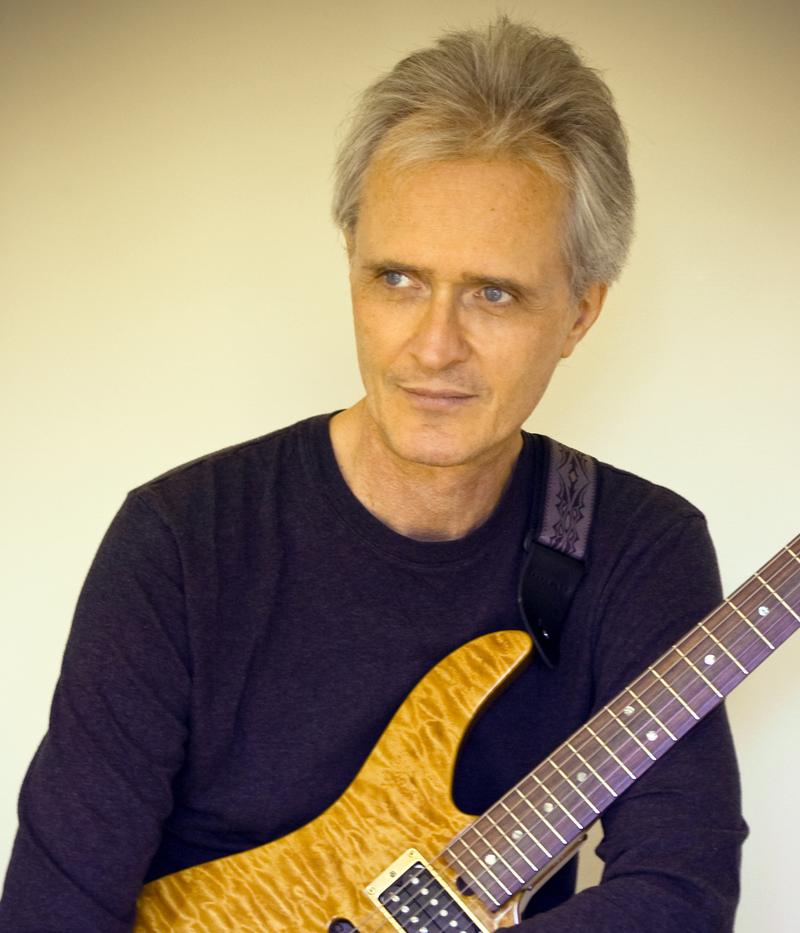 Composer/guitarist Scott Johnson is an inescapable presence on the New York new-music scene, and not just because, an avid listener, he seems to turn up in the audience at every concert of contemporary music in the city. He's also one of the most imitated composers in town.
He invented the "speech-melody" technique, generating a piece of music by taking a fragment of recorded speech and approximating it with musical notes. Steve Reich's Different Trains is the most celebrated example of speech-melody, but post-Reich composers like Florent Ghys and Jacob Ter Veldhuis (JacobTV) are even more faithful to the spirit of Johnson's speech-melody compositions.
That's because, like Ghys and JacobTV, Johnson is also a very funny composer. John Somebody, Johnson's first and most famous speech-melody experiment, is derived from a totally meaningless snatch of conversation — "You know who's in New York? Remember that guy, J—John somebody? He was a… he was sort of a…" — elevated on a pedestal of grandiose electric guitars, like a Jeff Koons monument to banality, repeated and re-edited and re-harmonized until we have a chance to celebrate the awesome, Zen-like emptiness of each syllable of everyday American speech. Of course, it's worth noting that he's applied this technique to more serious subjects as well, such as the immigrant experience in Americans (2003), or in his soundtrack to Paul Schrader's Patty Hearst (1988), the trauma of the titular abductee.
But the style of his music has been nearly as influential as its formal construction, most notably the seamless marriage of pop/rock and new music. At moments, his Patty Hearst would sound for all the world like any other synth-driven 80's crime-movie soundtrack if it weren't for the close formal rigor, and his Bowery Haunt (2002), mixing up punk rock muscle and progressive harmonies—"I prefer hybridism to purity," confesses Johnson—sounds fresh enough to have been premiered last year by a composer half his age.
In fact, a piece that sounds very much like it will probably be premiered by a composer half his age not too long from now. The new-music world is itself starting to "prefer hybridism to purity," and it's starting to resemble Johnson's music more and more each day.