Listen: Mountain Goats and Anonymous 4
On Saturday, March 24 at 7:30 pm, ET, Q2 Music presented a live audio Webcast of the sold-out Ecstatic Music Festival concert of influential, indie pioneers Mountain Goats and the acclaimed early vocal music ensemble Anonymous 4. 
The show centered around a performance of Transcendental Youth, a new song cycle by songwriter John Darnielle of the Mountain Goats presented here in an imaginative arrangement by violinist-composer Owen Pallett for voices, piano and guitar. Pallett, aside from releasing numerous albums under his own name (and previously as Final Fantasy), has worked extensively with such indie-rock icons as Arcade Fire and Grizzly Bear.
Driven by Darnielle's bookish lyrics and the band's urgent, often stripped-down delivery, The Mountain Goats have achieved an almost cult-like status over the course of the band's two-decade career and thirteen studio albums. Their most recent record, All Eternals Deck, was released in 2011. The repertoire of the all-female a cappella quartet Anonymous 4 ranges from medieval transcriptions to contemporary American music. In addition to their performance of Transcendental Youth, the ensemble performed early-music selections from their catalog, as chosen by John Darnielle.
Program
Anonymous 4
Lection: Apocalypse 21:1-5
The Lord's Prayer (John Tavener)
Motet: Salve virgo regio/Ave goriosa mater/[DOMINO]
Motet: Gaude virgo nobilis/Verbum caro factum/ET VERITATE
Benedicamus domino: Belial vocatur
Conductus: Nicholai presulis
Song: Novus Annus Adiit
Trope: Gratulantes celebremus festum
The Scientist (Richard Einhorn)
Religious Ballad: Wayfaring Stranger
Folk hymn: Parting Friends 
The Mountain Goats
Tribe of the Horned Heart
Bride
In the Shadow of the Western Hills
Slow West Vultures
Hail St. Sebastian
Your Belgian Things
Wild Sage     
1 John 4:16
Enoch 18:14    
The Mountain Goats & Anonymous 4
Transcendental Youth (excerpts): New Songs by the Mountain Goats in arrangements for guitar, piano and voice by Owen Pallett
Until I Am Whole
Transcendental Youth
In Memory of Satan
White Cedar
Lakeside View Apartments Suite
Counterfeit Florida Plates 
For previous Ecstatic Music Festival show audio available on-demand, visit our Ecstatic Music On-Demand archive.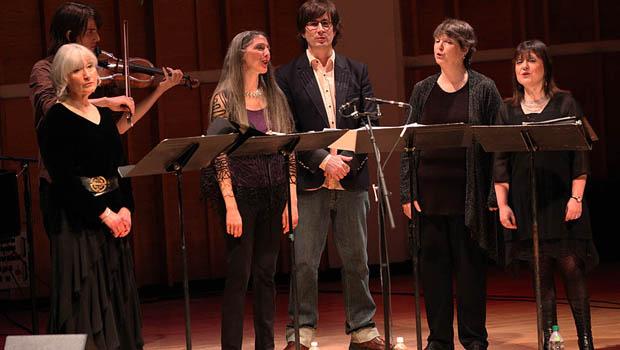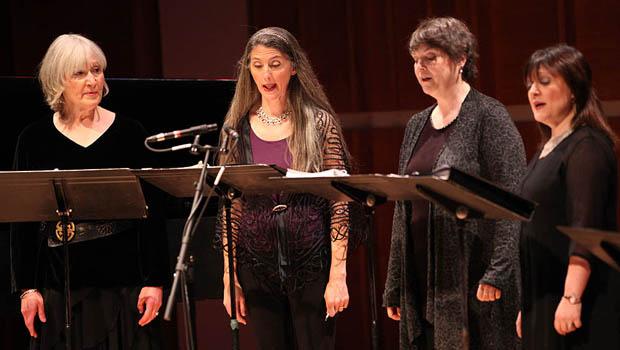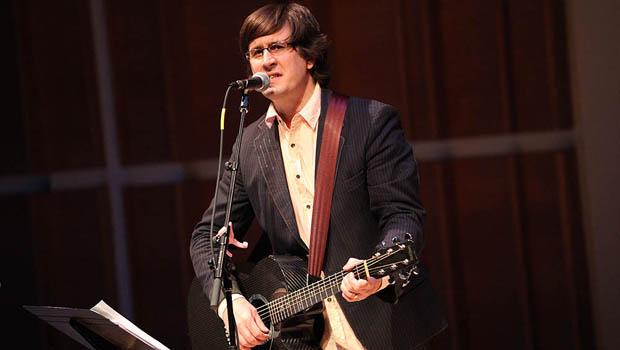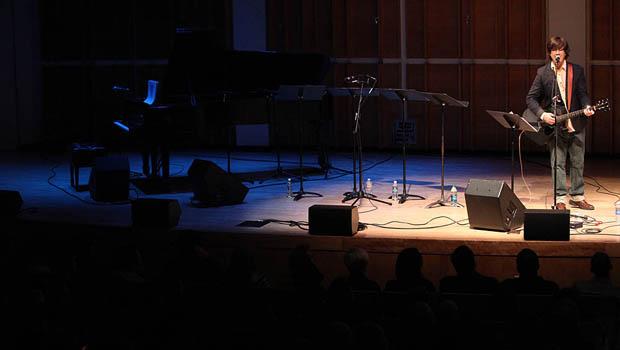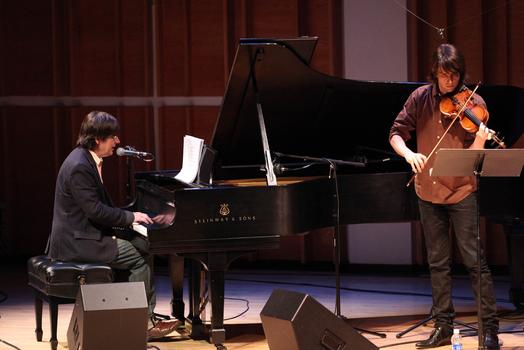 of