Planet Opera: Unlocking the Operatic Potential of South Africa
Unlike all the other places I have written about in my Planet Opera series, I have never been to South Africa. There are some places that exist so powerfully in the imagination that one has a strong feeling for it and longs to go there. That is the case with South Africa and me.
When the majority population of that nation endured the brutality of apartheid, they had the sympathy and support of all fair-minded people the world over. But, sadly, it took decades for international solidarity to translate into action. Nelson Mandela was imprisoned for more than a quarter-century and largely unheard from, though his then-wife Winnie kept his voice and ideas present among the public. The 93-year-old former president recently made headlines after undergoing minor surgery, from which he is said to be recovering.
Heroes such as Steve Biko and Archbishop Desmond Tutu courageously fought (and Biko gave his life) for the cause of freedom. The iconic photographs from a half-century ago of South African miners by Margaret Bourke-White created vivid images of remarkable patience and incredible suffering. They still have as much impact today, as they should, because the mining business that gives South Africa much of its wealth is still quite dangerous and miners have few rights and protections.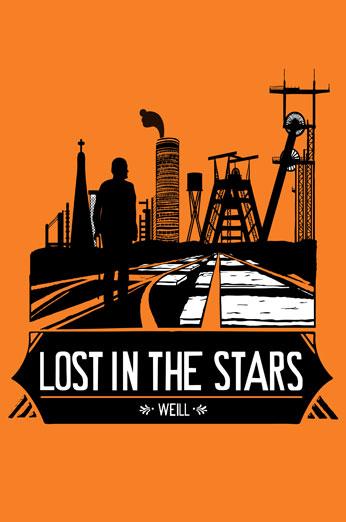 In addition to political leaders and journalists, creative artists have played an important role in helping the world understand both the plight and the great spirit of South Africa. Their voices created a musical and poetic imagery of the country that was immensely compelling and, when hearing them, I often envisioned operas based on these stories and the particular South African sound, especially the glorious polyphonic choral tradition. 
Writers such as Breyten Breytenbach, André Brink, J.M. Coetzee, Nadine Gordimer and Alan Paton, with their outstanding novels, further spread the compelling and contradictory images of this great land. Paton's "Cry, The Beloved Country" (1948) was an early cri de couer about apartheid that became a musical verging on opera called Lost in the Stars with music by Kurt Weill and book and lyrics by Maxwell Anderson. It played 273 performances on Broadway in 1949 and first appeared at the New York City Opera in 1958. A film version was released in 1974 and it will be revived this summer at the Glimmerglass Festival.
 
Taking One's Home into Exile
South African exiles I have met, of all races, unfailingly express nostalgia for the natural environment of their homeland. They speak of the smell of the soil in the highlands near Johannesburg, the stunning panoramas of Cape Town and the waters that churn nearby at the place where the Atlantic and Indian Oceans meet. They speak of the beauty of the wine country around Stellenbosch and other areas with massive vistas. Then there are the game parks filled with a bestiary so diverse and exotic that it causes amazement at the creativity and mischievousness of the Great Father and Mother Nature.
White South African actors such as Janet Suzman and Antony Sher drew on their strong and conflicting relationship with their native land, one they left to make careers elsewhere, but also because they did not agree with apartheid. Sher, a gay Jewish South African, has written eloquently about being three times an outsider in London.
John Kani and Winston Ntshona are the famous black South African actors most closely associated with the plays of Athol Fugard who, I believe, deserves the Nobel Prize for Literature. Fugard is a white South African writer whose 80th birthday this year has seen a revival of many of his brilliant plays, including The Road to Mecca (at the Roundabout Theater) and a season of his works at the Signature Theater. Fugard's plays, among them Boesman and Lena (which I once saw with James Earl Jones and Ruby Dee), The Blood Knot, Master Harold...and the Boys, Sizwe Bansi is Dead, and The Island, have all played continuously in Britain, North America and much of the English-speaking world.
 
Spreading the News with Music
While words and imagery can arouse humanitarian concern, music reaches emotional places other art forms do not. South Africa has had extraordinary ambassadors in popular music and, more recently, in opera. Miriam Makeba, more than anyone else, was the musical beacon of South Africa in the world. Hugh Masekela brought the instrumental sound and rhythms of his country to a world audience and explicitly addressed the suffering and heroism of Mandela.
South Africa has inspired international musicians as well. Paul Simon, with his "Graceland" album, helped spread the sound of South Africa, strongly abetted by Ladysmith Black Mambazo. This group is one of the best examples of the gorgeous choral harmonies that are part of South African music.
Philip Glass's 1979 opera, Satyagraha is about how Mohandas Gandhi's years in South Africa formed him as a man and a thinker. It had a brilliant production at the Metropolitan Opera in the 2007-2008 season that was revived in November 2011. South Africa is, without question, an important character in this opera.
A few years ago, I "worked" for the State Opera of Pretoria, even though I never set foot in the country, writing program notes and articles for its production of Cavalleria Rusticana and Pagliacci. It made me fantasize about an opera that might express the ideas and sounds of South Africa. When I read Mandela's memoir, Long Walk to Freedom, the narrative of his incarceration on Robben Island, his tending a garden (a perfect metaphor) while in prison, and how the liberation of himself and his nation came one step at a time, it immediately struck me that it had all the makings of a great opera, a sort of South African Fidelio with strong contributions from the way Verdi and Mussorgsky created their operas and, above all, a broad musical palette that includes the rich South African musical idioms. 
I have long nurtured the desire to write the libretto for this work but have not yet encountered a composer who has the facility to write traditional opera but also incorporate choral and orchestral elements that would be unmistakably South African. Imagine the instruments that would be added for the orchestration of this opera, not to mention the costumes and choreography! Though the libretto would be in English, there would need to be the flavor of the cadences of Afrikaans, Zulu, Sesotho and, especially the sounds of clicking that are so particular in Xhosa. 
 
A Gold Mine of Voices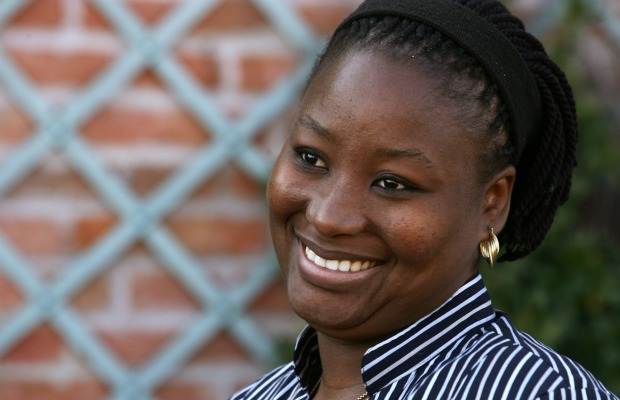 Such an opera would need singers. When I am asked to name where the next great source of world opera singers might be, I feel as if  I am a prospector for precious minerals who knows where the next important cache is hidden. It is customary to say that China or other Asian countries will be a source of singers, and may that also be so! Brazil is also promising. But I would look to South Africa. Millions of black people there regularly make music and participate in choral music, which means that they are great listeners, one of the fundamental keys to great choral singing but to great opera singing.
In the new generation of black South African opera singers is Pauline Malefane (above), who sang a Xhosa-language Carmen in South Africa and Mozart's "Queen of the Night" in London, which suggests that she has either a remarkable range or a willingness to take on all kinds of roles despite their not being part of what might be thought of as her Fach.
South Africa has produced a few splendid opera singers. Deon van der Walt, (1958-2005), a tenor who specialized in Mozart and Bel Canto, was a friend of mine and a talented winemaker in addition to his singing career. He performed at the Met, La Scala, Vienna, Covent Garden, Barcelona and elsewhere. In a death as operatic as it was tragic, he died when he was shot twice in his chest by his father, who then committed suicide. 

The most important South African opera star today is Johan Botha, one of the world's great tenors. He sings like a god and does well those difficult roles such as Otello, Don Carlo and the major Wagnerian parts that few men can do at all. Here is an excerpt from Lohengrin. I have no doubt that Botha, a very large man, has had more than a brush with prejudice because of his size that black people still do because of the color of their skin. The major world opera companies should be clamoring for his services, and yet his work is mostly concentrated in Austria and Germany, where the quality of singing still takes precedence over his physique. He returns to the Met as Otello in autumn 2012.

One of the most promising young artists on the scene is Elza van den Heever who has had success in San Francisco, Chicago, Bordeaux and will make an important Met debut next season opposite Joyce DiDonato in Maria Stuarda. She is Afrikaans, a community that also has a significant tradition of church and school choral singing.

May this fascinating and complex modern nation, one born with the spirit of truth and reconciliation, continue its superb cultural contributions to the world and also find a way for all its people at home to have a better life.
Photo: Pauline Malefane starred in 'U-Carmen e-Khayelitsha,' a version of Georges Bizet's Carmen, set in a modern-day South African township, 11 January 2006 (Tiziana Fabi/AFP/Getty Images)