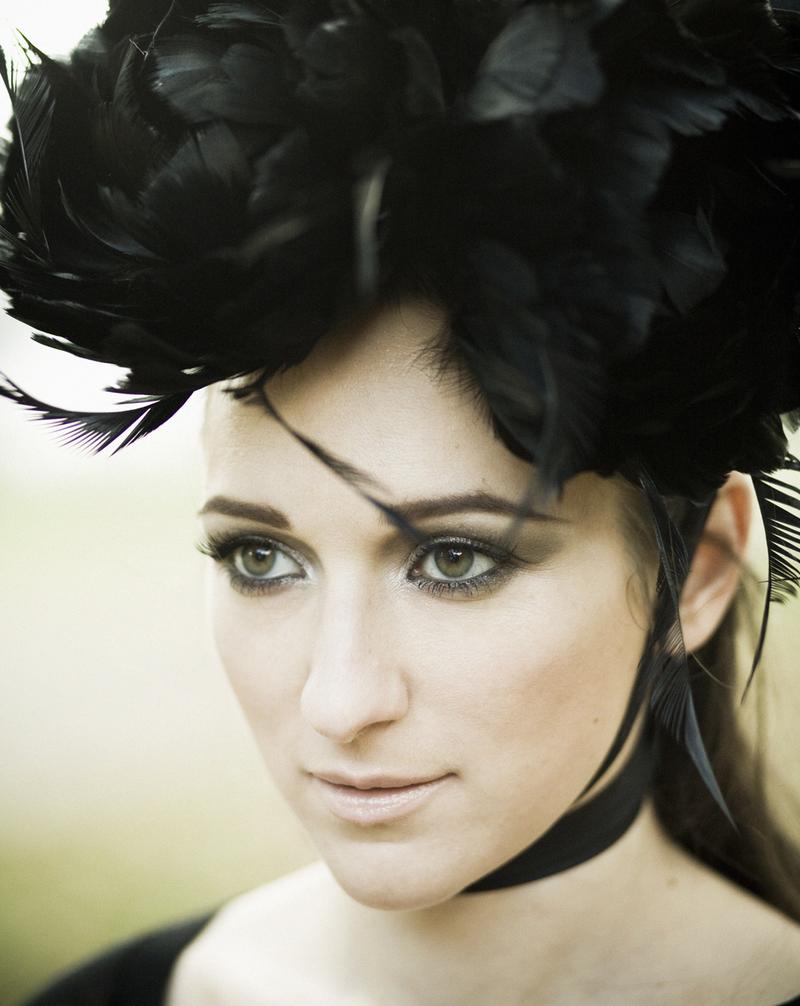 For Maverick Mixtapes, we asked musicians from different musical backgrounds to curate an hour of music that they deemed best fit the ideal of an "American Maverick." Today's featured musician is composer and songwriter Shara Worden of My Brightest Diamond.
"Meredith Monk - The Games: This song clears out the cobwebs of my mind and heart.  Whenever I get lost, I go listen to Meredith. 
"Iva Bittova - Paraskeva:  I saw Iva perform at Big Ears Festival a couple years ago and I wept for the entire concert.  I found her singing so pure, playful, honest, free, expressive, and challenging.
"David Lang - The So-Called Laws of Human Nature: I saw So Percussion play this piece for Steve Reich's birthday and it was the most exciting thing I had scene and heard in a really long time.  I was completely inspired by it.
"Padma Newsome - 5/4: My teacher and friend, Padma Newsome has composed beautiful music for bassoon, guitar, percussion and viola.  This is one of their earlier works, but no less vibrant with time.
"Pierre Boulez - Pli selon Pli: 1. Don: I love Mr. Boulez.  I have a crush and always will.  This piece changed my life.  I was driving around the country on tour and listened to this piece for two months and decided I needed to study composition.  So I did.  I also slightly stalked Mr. Boulez and he signed my concert program on my birthday.
"George Crumb - God Music from Black Angels: After I discovered Boulez, I found George Crumb and couldn't stop listening to this string quartet.  A friend of mine was singing one of Crumb's pieces and I even got to shake his hand.  
"Sarah Kirkland Snider - "Home" from the song cycle Penelope: An elegant, and graceful composer Sarah is.  It was such a pleasure to work on this song cycle with her.  
"Judd Greenstein - Clearing, Dawn, Dance: A pioneer, a community builder and a brilliant composer.  Judd Greenstein is leading the pack.  yMusic plays this piece so beautifully!!" -Shara Worden
Playlist
Meredith Monk: The Games - Memory Song
Iva Bittova: Paraskeva
David Lang - The So-called Laws of Nature: Part III
Padma Newsome - 5/4
Pierre Boulez - Pli selon Pli: 1. Don
George Crumb - Black Angels: God Music
Sarah Kirkland Snider - Penelope: Home
Judd Greenstein - Clearing, Dawn, Dance