Celebrating the Glories of Spring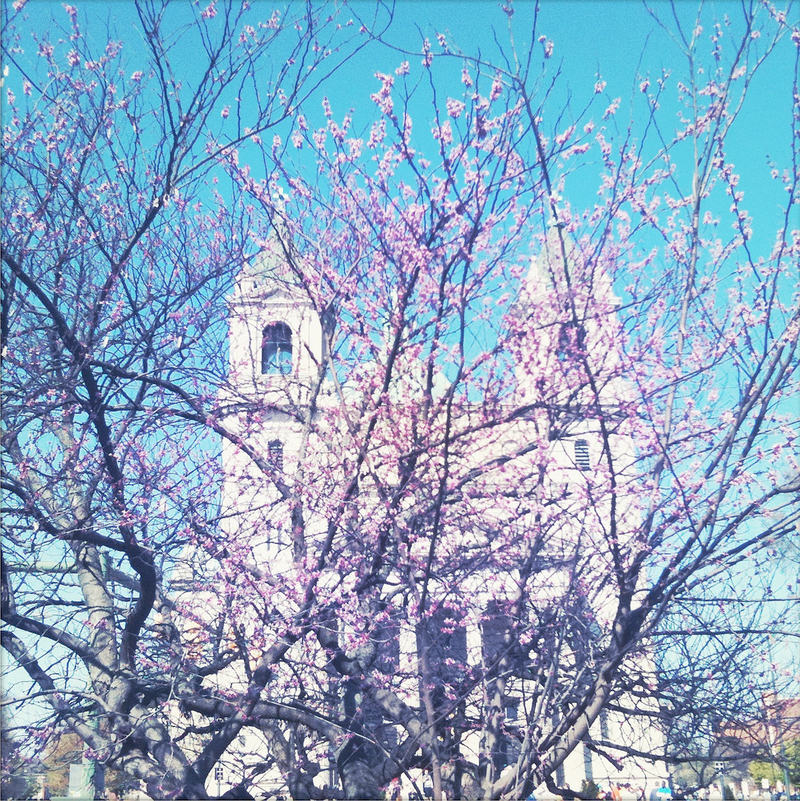 Here in New York City, it feels like we escaped winter altogether. With the unseasonably mild weather over the last few weeks, we have suddenly entered spring and mother nature has burst forth in all her excitement and flirtation. Today on The Choral Mix we celebrate the arrival of spring with music that reflects all its glory.
Works on the program include a spring section from Vaughan Williams's Folk Songs of the Four Seasons. The piece is scored for only upper voices and orchestra. Its festive tone is heard throughout. We hear the the Choir of Clare College in Cambridge led by Sir David Willcocks.  
We contrast that with two Schubert songs composed for male tenors and basses only: An den Frühlingsgesang (In the Spring Song) and Frühlingsgesang (Spring song), which are settings of poems by Schiller and Shober. Also on our spring mix: a major yet rarely heard work by Vincent Persichetti. Flower Songs, a cantata structured in seven movements, brings to mind the loveliness yet short-lived beauty of spring flowers.
Finally, we showcase excerpts from the Spring portion of Haydn's oratorio, The Seasons, perhaps the greatest known work expressing the glories of spring.
Playlist:
Whitacre/Cloudburst/Polyphony, Stephen Layton
"I thank You God for most this amazing day"
Vaughan Williams/Folk Songs of the Four Seasons; In Windsor Forest / The Choir of Clare College, Cambridge, English Voices, The Dimitri Ensemble & Sir David Willcocks
Prologue: To The Ploughboy
Spring: Early in the Spring
Spring: The Lark in the Morning
Spring: May Song
Schubert/Songs for Male Chorus/Robert Shaw Chamber Singers, Robert Shaw
An den Frühlingsgesang
Frühlingsgesang
Persichetti/American Choral Music/ University of Texas Chamber Singers & University of Texas Orchestra, James Morrow
Flower Songs, Op. 157: No. 1. Flowers of Stone
Flower Songs, Op. 157: No. 2. Spouting Violets
Flower Songs, Op. 157: No. 3. Early Flowers
Flower Songs, Op. 157: No. 4. Is There a Flower
Flower Songs, Op. 157: No. 5. Yellow Flower
Flower Songs, Op. 157: No. 6. The Rose Is Dying
Flower Songs, Op. 157: No. 7. Lilly Has a Rose
Haydn/The Seasons/Süddeutsches Madrigalchor, Orchester der Ludwigsburger Festspiele, Wolfgang Gönnenwein
Helen Donath, Soprano, Kurt Widmer, Bass, Adalbert Kraus, tenor
Chorus of the Peasants: Komm, holder Lenz
Sei nun gnadig, milder Himmel!