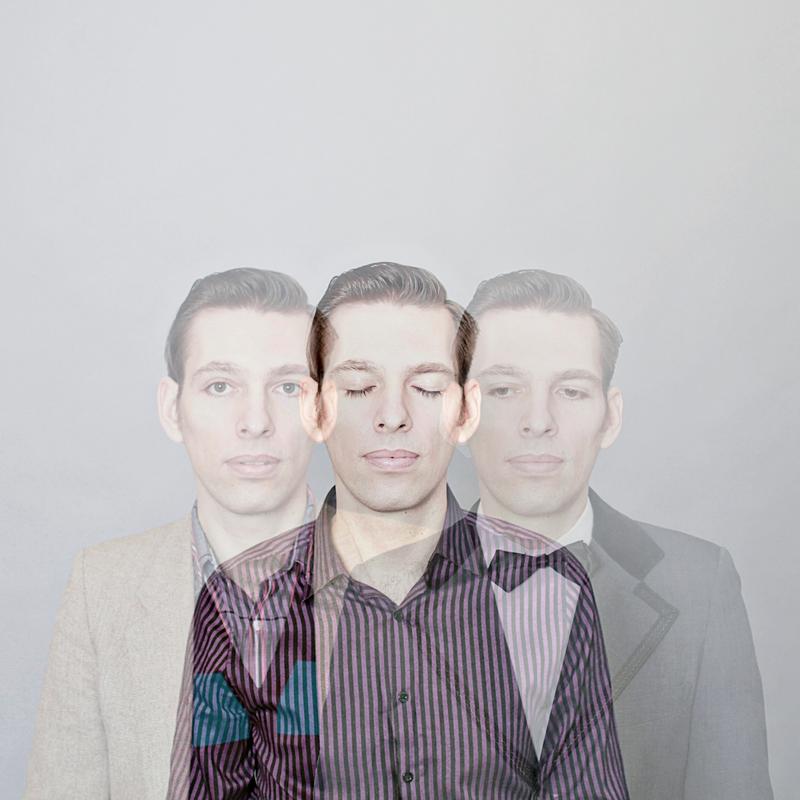 For Maverick Mixtapes, we asked musicians from different musical backgrounds to curate an hour of music that they deemed best fit the ideal of an "American Maverick." Today's featured musician is composer, songwriter and producer Jherek Bischoff.
John Jacob Niles - The Lass from the Low Country: Funny to call him a maverick when this record is called Tradition Years, but I believe he was a true original. He built his own instruments and strummed most of the time pretty arhythmically, more providing a wash of chords to support the centerpiece of his music, which was his incredible falsetto voice.
William Basinski - Disintegration Loops IV: Dlp 1.3: I am in love with the physicality of this music. The textures are so pure, you can hear these reels of tape disintegrating before your ears!
Van Dyke Parks - The All Golden: My first exposure to Van Dyke Parks was the Popeye soundtrack. "He Needs Me" written by Harry Nilson and sung by Shelly Duval (as Olive Oyl) remains one of my favorite piece of music ever. Van Dyke Parks is insanely playful and explores not only textures and emotions through his arrangements, but constantly surprises the listener.
Harry Partch - Eleven Intrusions VII: The Street: What I love most in music is when something can be insanely atonal, arhythmic, and even written on all homemade instruments, but the music still ends up feeling like a song.
The Curtains - April Galleons: Greg Saunier of Deerhoof and The Curtains is like the modern day King Midas for my ear drums.. Everything that man touches is solid gold.
Diamanda Galas - Sono L'Antichristo: She scares the hell out of me and into me. I honestly don't listen to her music very much because it makes me feel crazy, but man, she is radical. Her politics, her persona, her music, her piano playing and most of all, HER VOICE!
Arthur Russell - Soon To-Be Innocent Fun/Let's See: He was a real pioneer of merging classical and pop music together, and most importantly, doing it in a beautiful and authentic way.
Scott Walker - Clara: I have been a fan of his for a while now, but watching the documentary "30 Century Man" was incredibly inspiring. Again, no matter how weird he gets, it still to me feels like a song, which makes it all the more fascinating to me.
Extra Life - Head Shrinker - These guys are the coolest. All terrific well rounded musicians and are the sweetest of people. Charlie (the singer) blends his love for composition and crazy rock music perfectly here. I love when music clearly has a ton of extreme influences but comes out sounding like its own music.
Jefferson Friedman: Quartets - String Quartet No. 2: I.quarter note = 120: Skill! This music is so insanely technical on so many level it just blows my mind! But even through the technical stuff, you can hear passion, subtlety and love.
Xiu Xiu - Anne Dong: Disclaimer! I spent some time playing and recording in this band, but this was made much before I was ever a part of it. Jamie Stewart is a virtuoso. He doesn't wail crazy guitar solos, but has an incredible feel as an instrumentalist, composer and producer. He and Greg Saunier (who I mentioned earlier) have been recording together a bit and both of them taught me my own DIY approach to making music. I believe they have inspired many to do the same. 
Playlist

John Jacob Niles - The Lass from the Low Country
William Basinski- Disintegration Loops IV: Dlp 1.3
Van Dyke Parks - The All Golden
Harry Partch - Eleven Intrusions VII: The Street
The Curtains - April Galleons
Diamanda Galas - Sono L'Antichristo
Arthur Russell - Soon To-Be Innocent Fun/Let's See
Scott Walker - Clara
Extra Life - Head Shrinker
Jefferson Friedman - String Quartet No. 2
Xiu Xiu - Anne Dong