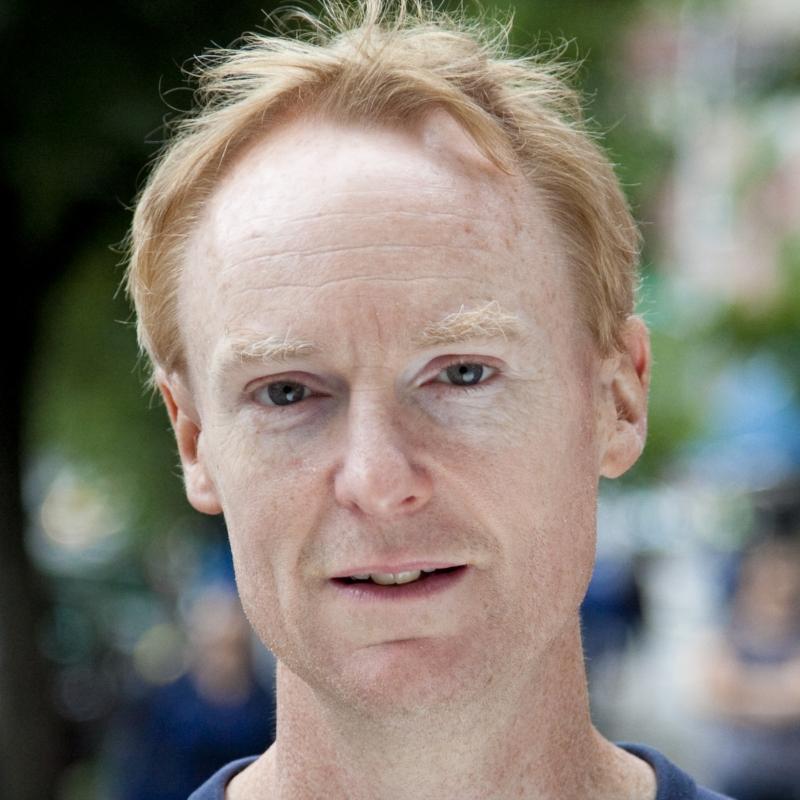 For Maverick Mixtapes, we've asked musicians from different musical backgrounds to curate an hour of music that they deemed best fit the ideal of an "American Maverick." Today's featured individual is radio personality John Schaefer, host of WNYC's New Sounds and Soundcheck.
"The very idea that there is a tradition of American Mavericks is absurd.  Mavericks are all about breaking with tradition.  If you're part of a tradition, you by definition are not a maverick.  BUT – there is no denying that since the turn of the 20th century, when Charles Ives decided to chuck (most of) his German-inspired composition rules and focus instead on the sounds of marching bands and his own inner mystic, the United States has turned out a long, unbroken line of individual, idiosyncratic, often iconoclastic composers.  This list looks at some of the major figures in that lineage, and you can easily draw a line from Ives to Henry Cowell to John Cage to Lou Harrison (and on to contemporary figures like John Luther Adams), suggesting that in fact some kind of oxymoronic tradition of maverick composers does exist.
"Even composers who at first glance seem to be complete outliers – Harry Partch, included here, or Dane Rudhyar, or Henry Brant – turn out to have had some connection to at least one of these historical figures (usually Cowell or Cage).  The point is, if we're going to celebrate America's multiverse of original and creative mavericks these days, we should remember who set the stage for them."
-John Schaefer
Playlist

Charles Ives – The Unanswered Question
Henry Cowell – Aeolian Harp, Voice of Lir
John Cage – Daughters of the Lonesome Isle
Lou Harrison – Main Bersama Sama
Harry Partch – Barstow: 8 Hitchhiker Inscriptions
La Monte Young – The Second Dream of The High-Tension Line Stepdown Transformer (excerpt)
Morton Feldman – Rothko Chapel (excerpt)
*Listen to John Schaefer's own New Sounds program on American Mavericks, which explores many of the composers on this playlist.