Voices from Above and Beyond
As I spend more time in the community here at the American Academy in Rome, I realize that being a performer as well as a composer brings so many more ways to integrate into community life, and to open myself up more completely to the various influences of Rome on my musical imagination.
For a couple of months, I took time off from composing to immerse myself in some music befitting my surroundings: The library yielded the complete works of Monteverdi in a beautiful old bound set, plus the hundreds of Domenico Scarlatti's piano sonatas.
Every morning I play through these strange pieces, each of which contains some impossible turn of harmony, embedded in rich and constantly changing pianistic textures. It seemed that the man had limitless inventiveness, and I wonder, as I play this music, if that richness of ideas came partly from his good fortune in finding a muse -- the gifted Spanish princess for whom he wrote these hundreds of little pieces. Vladimir Horowitz was instrumental in bringing these strange little pieces back to the public eye. Here is just a snapshot of what my mornings have been sounding like, here in my studio:
Excerpt from Vladimir Horowitz playing Scarlatti's Piano Sonata in F Minor, L.118/K.466
Later in the day I often switch gears and sing through the Monteverdi, tome by tome. Sometimes I can coax Academy Arts Director Marty Brody into reading through them with me at the piano, and we've even begun to give mini-recitals for the gathered Fellows and changing community here in the salon just before dinner. Here is a picture of us recently, and just a little home-made snippet of Monteverdi from our last endeavor (Chiome d'Oro, in which I am singing the violin part as well as the Soprano 1 part):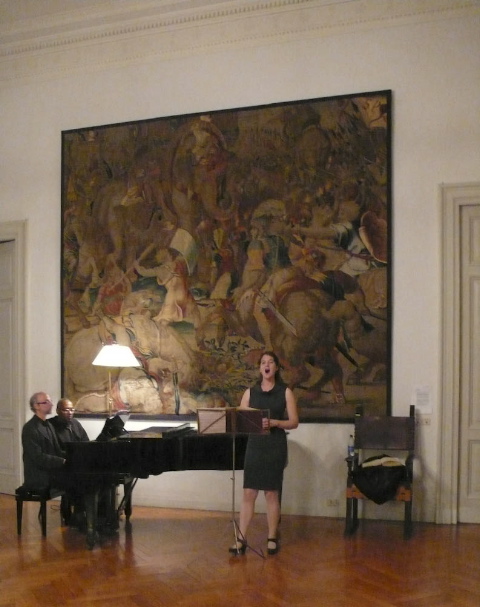 There was an opportunity this month to lend my voice to the efforts of one of my fellow Fellows, too. Terry Adkins, one of the Fellows in visual arts, mounts gallery recital/installations, usually exploring the life of a person with a unique connection to the place. His recent event here in the Academy gallery focused on the life and ultimate execution of slave emancipator John Brown. Banners, video, historic documents, artifacts, poems, instrumental music (with Terry himself on saxophone and Don Byron on clarinet), and song combined to give a multi-dimensional view of Brown's life and legacy. A fact I never knew: the Battle Hymn of the Republic was actually the John Brown Song in its first life. I sang this little song, plus a very moving tribute to Brown written by Frederick Douglass, which I chanted to the Gregorian psalm tone usually associated with the Lamentations of Jeremiah: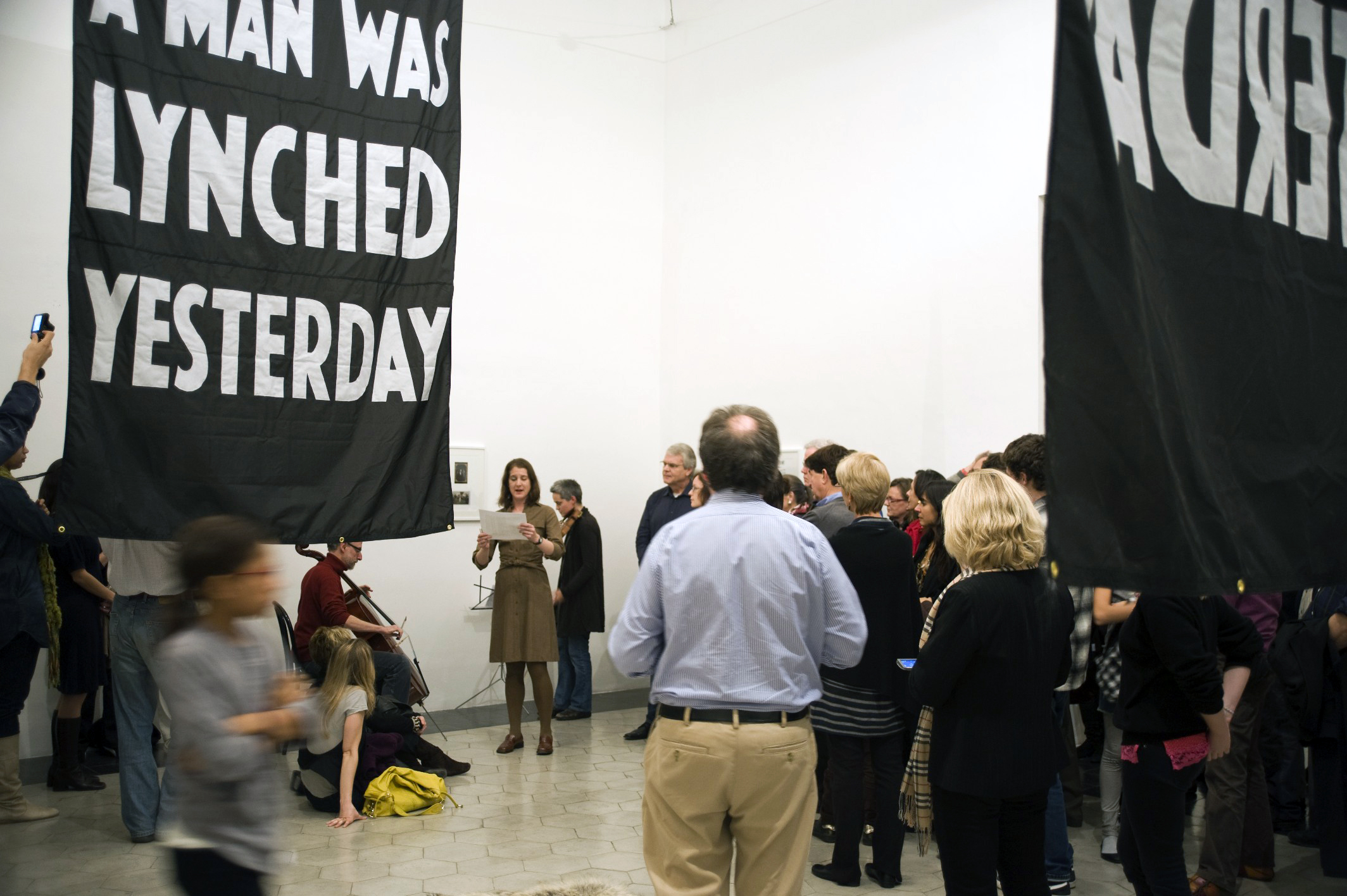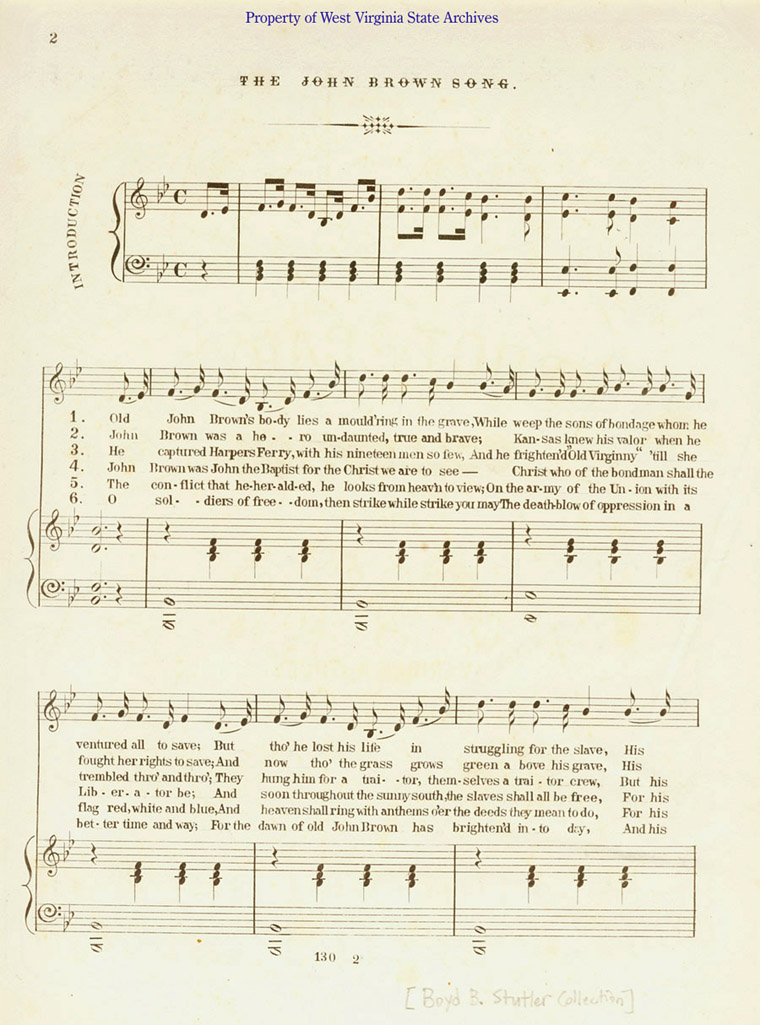 So many experiences of singing, but perhaps the most unexpected daily song ritual here has been the deafening convergence of thousands of starlings, at 4:30 p.m. for five to six weeks in the Fall. They are finally flying elsewhere for the winter. I'll check in again in the New Year -- best wishes to all at this holiday time.