New Orchestra Seeks Hip Young Audience in New Jersey
New Jersey has, in recent times, been mostly a backwater when it comes to start-up orchestras that specialize in contemporary programming and offbeat formats. But no longer: Gary Schneider, a conductor who led the now-defunct Hoboken Chamber Orchestra in the 1980s, is set to inaugurate the Orchestra for a New Century on Wednesday night.
Despite a sluggish economy and plenty of evidence that times are tough for regional orchestras, Schneider believes there is room for a classical ensemble that trains its focus on younger, inquisitive audiences. "I'm looking for a more alternative feel, a more downtown feel," he said in a phone interview from his home in Chatham, NJ. "The orchestra is not going to be wearing formal wear. I won't be wearing tails. There's no stuffiness."
For the past several months, Schneider has been planning the orchestra's inaugural concert, which will take place at Drew University in Madison, NJ. The program will feature Beethoven's Symphony No. 7, Copland's Appalachian Spring, as well as the U.S. premiere of a violin concerto by Daniel Schnyder, a composer who writes in a jazz-tinged aesthetic. The orchestra's concertmaster, Francesca Anderegg, will be the soloist.
The Orchestra for a New Century represents a fresh start for Schneider, who founded the Hoboken Chamber Orchestra in 1981, when he was recently out of the music school at Indiana University. The orchestra enjoyed some critical success for its creative programming. However, "because it was in Hoboken, I don't think we ever made the noise outside of New Jersey that we could have made based on the quality of what we were producing," said Schneider.
The Hoboken orchestra ran out of money as the economy waned and it folded in 1992. In the 1990s, Schneider led a summer festival in Freiberg, Germany and did some guest conducting locally, but gradually became frustrated with the music business and the "politics of top 40 programming." He recounted one audition for a conducting job wherein a board member questioned him for playing too much 20th-century music – even if the pieces he chose were the tuneful Ravel Piano Concerto in G and the Shostakovich Fifth Symphony.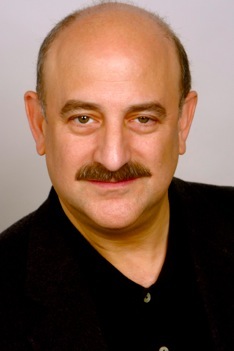 Schneider (right) put his conducting career largely on hold in 1996 to help raise his son and work for a textile manufacturing company. But the desire to make music beckoned. "I'm now 55 and I'm not the young upstart on the scene anymore," he admitted. "I said, the only way I'm going to get my career back is to found another orchestra."
The first concert is costing Schneider $33,000, most of which is already paid for through private and corporate donations (including $500 of his own money). He said he plans to seek out foundation and corporate grants in the future, with an eye towards technology companies.
The ensemble is comprised mostly of New York freelance musicians in their 20s and 30s, some of whom play in groups like the Orchestra of St. Luke's, Metropolis Ensemble and Ensemble ACJW. Despite the relatively traditional opening program, Schneider envisions concerts that will feature video screens, Internet streaming and generous helpings of rock- and jazz-influenced pieces.
Next season's programs are slated to include Sarah Kirkland Snider's Penelope, a theatrical song cycle featuring indie singer Shara Worden and a piece by Elliot Cole for two rappers (a showcase for two of the orchestra's musicians — brothers Brad and Doug Balliett, who usually play bassoon and bass).
Schneider said that while he intends to keep one foot in New Jersey, he hopes to establish a large presence in New York, particularly at alternative venues like the Bowery Ballroom or Roulette in Downtown Brooklyn where adventurous programming has a better track record. "The most important thing is to launch it," he said. "Having a group that can play anything, gearing it for a younger audience, taking advantage of social media... We're really going to be an orchestra that's of the world."