The Consortium Conundrum: More Performances, Logistical Nightmares
In the myriad articles about whether Ovaldo Golijov improperly used the work of another composer, reporters and bloggers tossed around all kinds of different verbs for the act: recycled, borrowed, plagiarized, stole, repurposed. Golijov, for his part, maintained that he merely used material from a previous musical collaboration in Sidereus, a nine-minute orchestral work.
But regardless of verb preference, perhaps one of the reasons the whole mess got so much press in the first place was because a consortium of 35 orchestras, called the Henry Fogel Commissioning Consortium, paid the composer's $75,000 fee. These orchestras had both paid for and planned to play Sidereus, meaning there were a lot more stakeholders involved.
In an age of decreased funding for new music, consortiums are becoming an increasingly common way of funding new works. Consortiums seek to address two basic problems of commissioning new music: cost and repeat performances. The more funders who split the cost of a work, the cheaper the fee is for each member. If a work is heard by more people, and performed more times, it theoretically has a greater chance of entering the repertoire. But a consortium can also be like the adult version of a middle school group project: a logistical mess, where if something goes wrong there are a lot more people involved.
Repeat Performances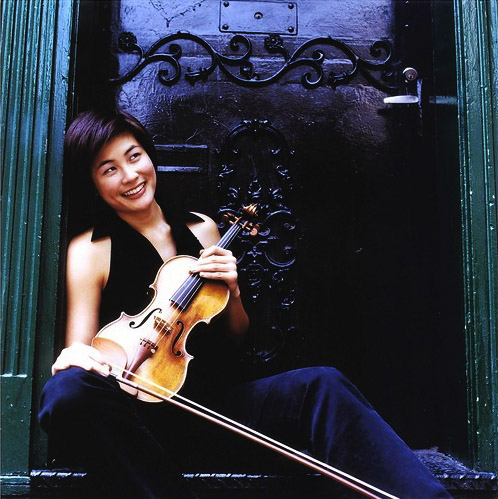 There are major advantages to these consortiums, said composer Ellen Taaffe Zwilich, who wrote Millennium Fantasy for Piano and Orchestra for pianist Jeffrey Biegel and a consortium of 27 orchestras. "The consortium means the piece gets out there, and the performers make a big investment in a new piece," Zwilich said. "They have a chance to let it get in their bloodstream. I find it downright inspiring."
Violinist Jennifer Koh likes the assurance that she'll have multiple chances to perform a new work. "The way that our business works is we're booked so far in advance," said Koh (right). "From an interpretive standpoint, I want to know I can let the piece marinate and grow and evolve." Koh was the soloist for a consortium of three orchestras that hired composer Jennifer Higdon to write The Singing Rooms, for orchestra, chorus and solo violin.
This increase in consortium commissions from orchestras is due to several reasons, said Scott Winship, director of grantmaking programs at the nonprofit New Music USA formerly called Meet the Composer. Small regional orchestras are more likely to share a music director, which leads to collaboration between groups, he said. A program of the League of American Orchestras and Meet the Composer, called Ford Made in America, is an example: The program commissioned two works, by composers Joan Tower and Joseph Schwantner, each of which included 58 orchestras representing all 50 states. Tower's work, titled Made in America, received more than 80 performances.
"Consortiums got a big jolt when we did those two big ones," said Jesse Rosen, president and CEO of the League of American Orchestras. "Those whet the appetite of a lot of people who hadn't been into consortium commissioning."
While large consortiums are on the rise, Winship said consortiums in general are still in the minority of overall commissions; in the current round of New Music USA's granting applications, 23 of about 120 applications included some kind of consortium element.
Saxophonist Eliot Gattegno, executive director of the World-Wide Concurrent Premieres and Commissioning Fund, Inc., organizes consortiums in which all members premiere a piece on the same day, thereby getting rid of the perennial question of who gives the world premiere. On December 3, 1995, 43 saxophonists premiered the group's first commission, John Harbison's alto saxophone sonata San Antonio. The piece has since become a staple of the repertoire, with over a hundred performances that year and thousands since, Gattegno said.
Too Many Cooks?
But not everything always goes so smoothly. Consortiums can suffer from the "too many cooks in the kitchen" effect, said Timothy Russell, music director of the ProMusica Chamber Orchestra in Columbus, Ohio. "The minute you have the consortium, you have a longer time line, and more things that can go wrong," he said. While ProMusica has had plenty of good experience with consortiums, like a recent commission for a viola concerto from Joan Tower, titled Purple Rhapsody, sometimes things don't go as planned.
Music directors and other commissioners interviewed for this article recounted all kinds of problems that had happened with consortiums, although most declined to publicly name names: composer lateness, works that sounded nothing like what the consortium expected and pieces that were commissioned but never actually written.
Any problem that happens with a regular commission only becomes magnified when you have more people involved, said Gattegno, the saxophonist (left). Often this leads to choosing composers who are "safe" choices, either in terms of delivering on time or stylistically. "I want to make sure whoever I'm commissioning is responsible and safe," he said. "You have a lot of people to answer to if it's too difficult, or not good enough, or they don't like how it sounds."
Logistics are often a concern as well. "Even if one orchestra -- or dozens -- can agree, it's often difficult to coordinate season and timing," said Michael Geller, executive director of the American Composers Orchestra.
"Being the sole commissioner is easier," said Russell, of ProMusica. "But a consortium is cheaper, and establishes that the piece will have a longer shelf life and better chance of entering the repertoire."
According to guidelines published by New Music USA [PDF], a full orchestra piece under ten minutes can range from $9,000 to $24,000, and a 10-25 minute orchestra piece $13,000 to $60,000. Gattegno, of the Commissioning Fund, said his organization usually pays from $5,000 to $10,000 to commission a solo with piano or a small chamber piece, with between 25 and 100 co-commissioners paying between $100 to $250 each.
The League of American Orchestras declined to comment on the composer fee for the previous large commissions from Tower and Schwantner. But music directors and commissioners stressed the wide range of composer fees, saying that Golijov's fee was not atypical for a big-name composer, but that younger, less-established composers often write music for substantially less than the New Music USA guidelines.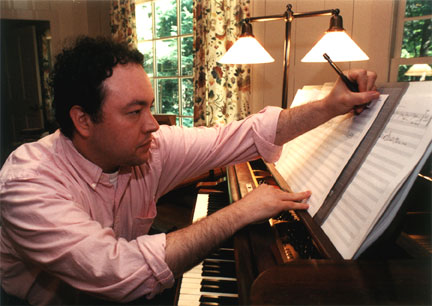 Going forward, most composers and commissioners predict the growth of consortiums, especially among regional orchestras. Using a broad definition of a consortium, composer Robert Paterson (right), who is also artistic director of the American Modern Ensemble, thinks crowdfunding sites like Kickstarter will become more prevalent, making composers less dependent on granting organizations. "I think Kickstarter and other sites will change the face of composing dramatically," said Paterson, who recently wrote a piece for harp duo Duo Scorpio, which was partially funded by a Kickstarter campaign that raised over $14,000.
As for the Golijov kerfuffle, consortium members are still playing the work, including a late April performance by the Vermont Symphony Orchestra.
"We initially thought it was a non-issue, and I think it became a non-issue," said Vermont Symphony Orchestra executive director Alan Jordan. "Finally Osvaldo and his publishers came out with a reasonable response. Osvaldo does some of his composing in a very collaborative process, which is fine as long as the co-collaborator doesn't have a problem."
Scott Faulkner, executive director of the Reno Chamber Orchestra, echoed that sentiment. "Certainly, it was something we were not aware of, and it raises an eyebrow," he said. "But we didn't think we were cheated, or want our money back."
 "And you know, they say there's no such thing as bad publicity if they spell your name right."
Photos: 1) Jennifer Koh (Janette Beckman) 2) Saxophonist Eliot Gattegno 3) Composer Robert Paterson (Morrissey)