20 Classical Music Recordings to Help You Study
Thursday, March 02, 2017 - 10:29 AM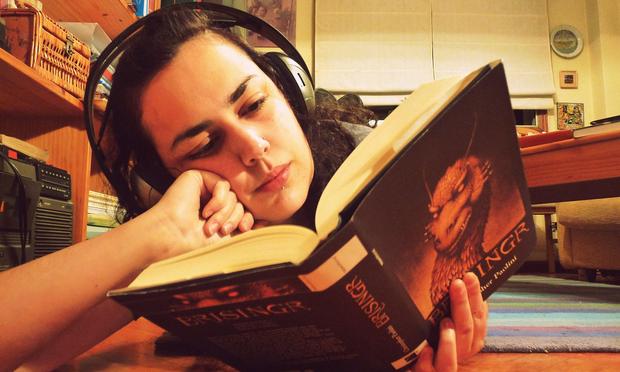 (Cristina L. F./Flickr)
Studying and long-term focus seem to become more and more difficult in an ever-growing array of distractions. Nowadays, even if you have the right environment for studying, notifications from our phones and computers go off every minute. Ideally, you need a steady stream of sound that isn't distracting, but also more intellectually stimulating than white noise or flowing water. Well, we have the solution here — we've decided to put together a list of classical pieces that will keep you calm when studying, but also keep your gears moving. Listening to classical music while studying is certainly not a new concept, so we wanted to compile the pieces that are real attention grabbers.
1. Das Rheingold Prelude - Richard Wagner
This is a great piece to kick off your study grind and stay focused - Wagner's music focuses on only one chord (E flat) for minutes on end!
2. Goldberg Variations - J. S. Bach
Bach wrote this beautiful aria and 30 variations for keyboard. Glenn Gould is known for his piano recordings of Bach.
3. Serenade for Strings - Josef Suk
Josef Suk composed this work under the tutelage of the famous composer Antonin Dvořák at the Pargue Conservatory. It's a lively work that should really help you get a lot done!
4. String Quartets, Op. 33 & Op. 76 - Haydn
Haydn was really ahead of the game with most of his string quartets, especially Opus 33 & 76. This particular quartet, the "Sunrise" (Op. 76, No. 4), is great if you're looking to get ahead with a very early start on studying!
5. Piano Quintet - Zdeněk Fibich
A unique chamber work, Fibich's instrumentation is orchestral in tone, but economical in size. This should help you be smart about your studying and eliminate busy work.
6. Pulcinella Suite - Igor Stravinsky 
Stravinsky's Baroque-inspired work is classical in form and style, but has modern touches throughout. Leonard Bernstein's recording with the NY Philharmonic is one of our favorites.
7. Boléro - Maurice Ravel
Ravel's seminal orchestral work has one idea that grows and grows. If you need to study one concept, this piece is for you!
8. Pastoral Suite - Lars-Erik Larsson
A beautiful gem to keep you relaxed when reading.
9. Songs Without Words - Felix Mendelssohn 
If you have to hunker down for a few hours, these works will serenade you like simple songs do, but no lyrics to distract you.
10. Holberg Suite - Edvard Grieg
A classic, and oh so nice on the ears when there is strain on the eyes.
11. Rêverie - Claude Debussy
Although the title means the opposite of studying (to daydream), the soothing harmonies and persistent long tones in this piano piece will ground you when studying.
12. Symphony No. 6 "Pastoral" - Ludwig van Beethoven
Beethoven's 'drones' and prolonged harmonies make this a wonderful study companion.
13. Silentium - Arvo Pärt
This music, although slow, is always moving. The reaching and falling violin line will help you progress, while the sporadic percussive interjections will keep you from dozing.
14. Solo Cello Suites - J. S. Bach
These works are the best food for the ears, and soul. Drift into productivity with some wholesome Bach.
15. Symphony No. 35 - "Haffner"
 The old dictum that "Mozart makes you smarter" may be true. Have a listen to this collection of his symphonies from the beginning — the first one, No. 35, immediately blossoms and enlightens.
16. Piano music of Erik Satie
Satie's Gymnopédies & Gnossiennes symbolize the zenith of calm piano music. The sound will neutralize your worries.
17. Calm Sea and Prosperous Voyage - Felix Mendelssohn
A gorgeous piece that will truly give you a calm and prosperous journey.
18. Die Moldau - Bedřich Smetana
Smetana's most famous work depicts the great river of Bohemia, so this will certainly keep your work flow flowing.
19. String Sextets No. 1 & 2 - Johannes Brahms 
The pure string sound of Brahms luscious music is always quite refreshing.
20. Symphony No. 2 - Anton Bruckner
Although all the Bruckner symphonies are inspiring, the second's massive formal structure is strong and stable.
More in:
The WQXR e-newsletter. Show highlights, links to music news, on-demand concerts, events from The Greene Space and more.