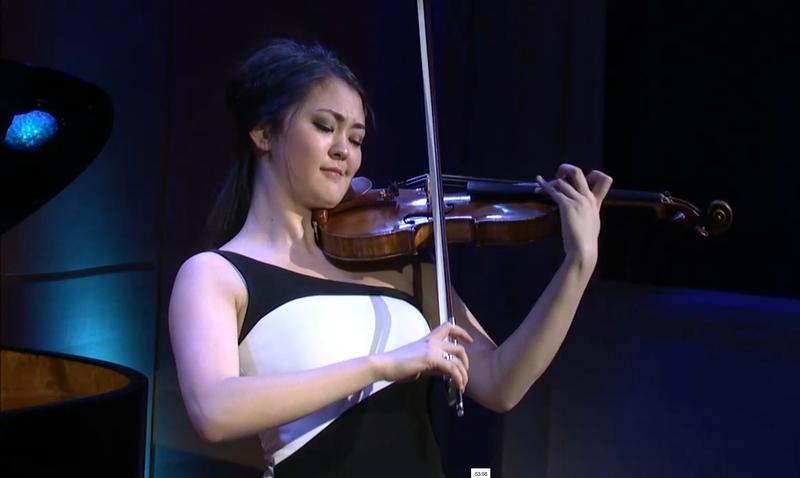 This week's McGraw-Hill Financial Young Artists Showcase features selections from the 2015 Avery Fisher Career Grant awards concert recorded this past March in The Greene Space at WQXR. The program honors the 2015 recipients of the Avery Fisher Career Grants: Pianist Michael Brown; violinists Paul Huang, Kristin Lee and Simone Porter; and violist Matthew Lipman. The five recipients range in age from 18 to 28 and continue the tradition of performing at the awards ceremony.
Introducing the performers at the ceremony is WQXR host Elliott Forrest, alongside Young Artists Showcase host Bob Sherman.
Program playlist:
Luigi Boccherini (arr. Katims): Sonata No 6 in A Major, movements 1 and 2
— Matthew Lipman, viola; Henry Kramer, piano.
Efrem Zimbalist: Tango from Sarasateana
— Matthew Lipman, viola; Henry Kramer, piano.
Claude Debussy: Études 11, pour les arpèges composés
— Michael Brown, piano.
Franz Liszt: Valse Impromptu
— Michael Brown, piano.
Saint-Saëns: Violin Sonata No. 1, Op. 75, movements 3 and 4
— Paul Huang, violin; Jessica Xylina Osborne, piano.
Henryk Wieniawski: Variations of an Original Theme, Op. 19
— Kristin Lee, violin; Michael Smith, piano.
Recorded at The Greene Space on March 18, 2015. Watch the archived webcast of the complete concert.