Julia Wolfe's 'Anthracite Fields' Wins Pulitzer Prize for Music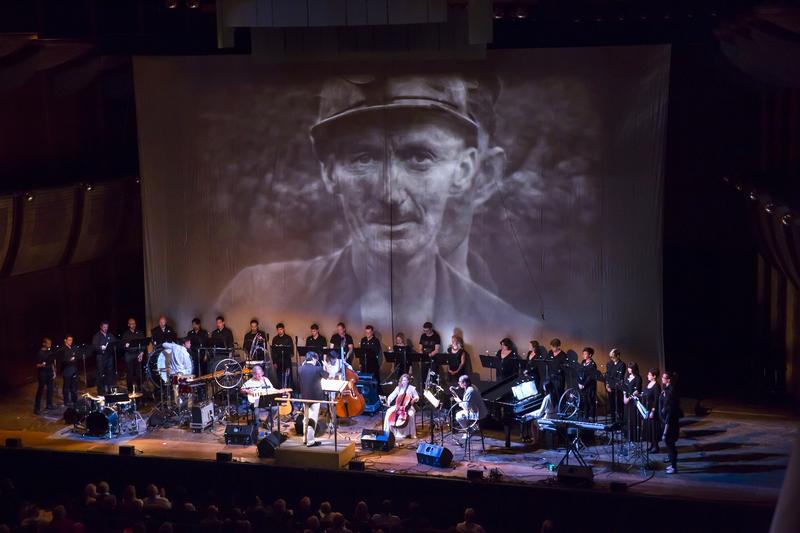 Julia Wolfe's Anthracite Fields, a multimedia oratorio about the plight of Pennsylvania coal miners, has won the 2015 Pulitzer Prize for music.
The 45-minute piece for chorus and instrumental sextet was premiered in April 2014 by the Mendelssohn Club of Philadelphia along with the Bang on a Can All-Stars, the house band of the organization Bang on a Can, of which Wolfe is a founding member. The piece was commissioned by Meet the Composer's Commissioning Music/USA program.
 According to a program note, Anthracite Fields draws on historical texts and data to examine Pennsylvania mining culture. Anthracite is a kind of coal that burns hotter and longer and was prized for residential and industrial purposes during the 19th and early 20th centuries. Its mining became a foundation of Pennsylvania's economy during this period. Wolfe's piece cites names of miners who were killed or injured in the mines and texts from a labor movement speech; she also pays tribute to the women of the mining community.                     
Also in the running for the $10,000 prize were Lei Liang's saxophone concerto Xiaoxiang and John Zorn's The Aristos, for violin, cello and piano.
A Philadelphia native, Wolfe has been active in New York's downtown music scene since the early 1980s. Many of her works, for the Bang on a Can All-Stars and other performing groups, draw on elements of minimalism and rock, frequently making use of extreme ranges and volumes. She is currently a composition professor at New York University.
Wolfe's piece Steel Hammer was a finalist for the Pulitzer Prize in 2010. 
The jury for the prize consisted of Carol Oja, a professor of music at Harvard University (Chair); Steven Mackey, a composer and professor of music at Princeton University; Maria Schneider, a composer and bandleader; and Mark Swed, music critic of the Los Angeles Times. In a review of Wolfe's piece at the NY Phil Biennial, Swed wrote, "The music compels without overstatement. This is a major, profound work."
Listen to the movement "Flowers" from the work:

And watch a preview of the work: